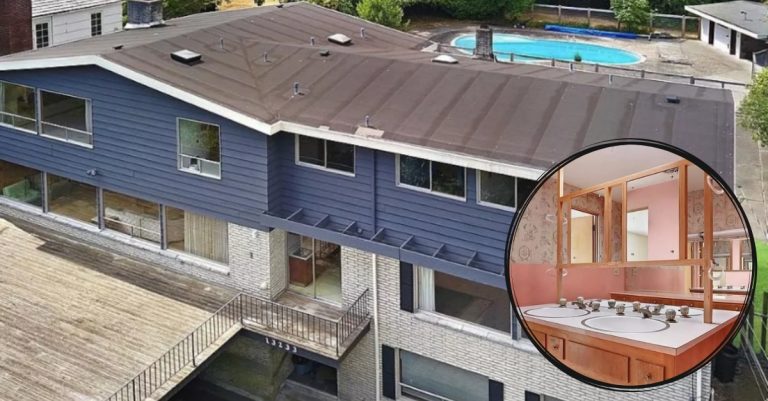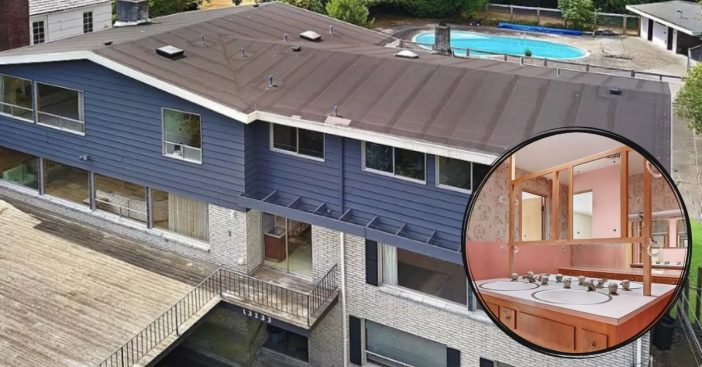 This time capsule home, which was established in 1962, is the absolutely perfect option for a large family! It was originally designed to fit a family of 9 kids and 2 parents and the interior of the home still has nods to the 1960s. The home, which is unfortunately off the market as of now, is located in Seattle, WA and was priced just under $1 million.
Some nods to the 1960s include the interior wallpaper, the color scheme, and more. Not much has changed inside of the home since 1962 and even most of the furnishings are the same as they were back then! Wait until you see the inside of this gorgeous, vintage home.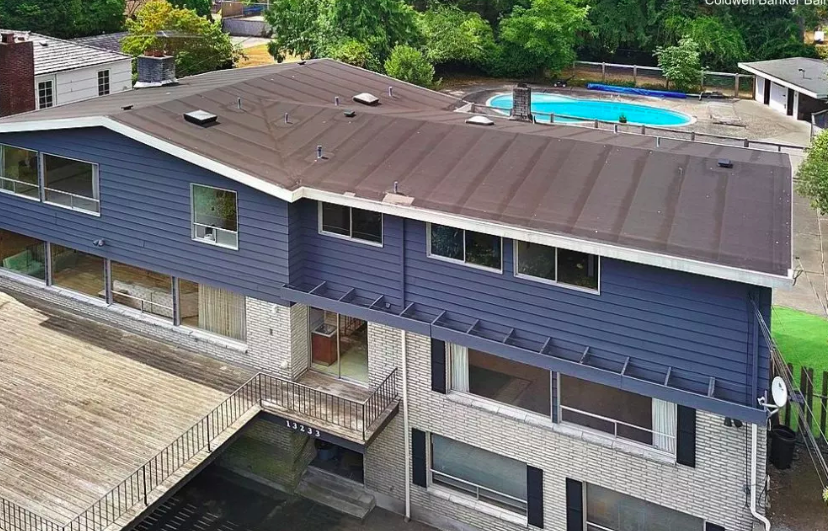 The outside of the house is a royal blue coloring with a neutral-colored roofing. As you can see from this point of view, there's also a beautiful inground pool in the back!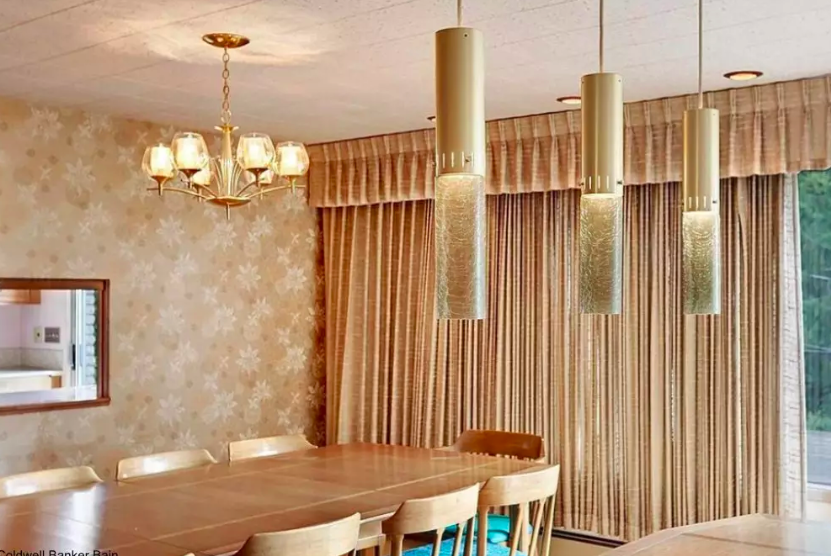 The dining room is absolutely stunning, featuring some 60s-esque wallpaper and other colorings that brings nods to the vintage time period. The neutral colorings continue on the interior side of the home with beautiful beiges and browns.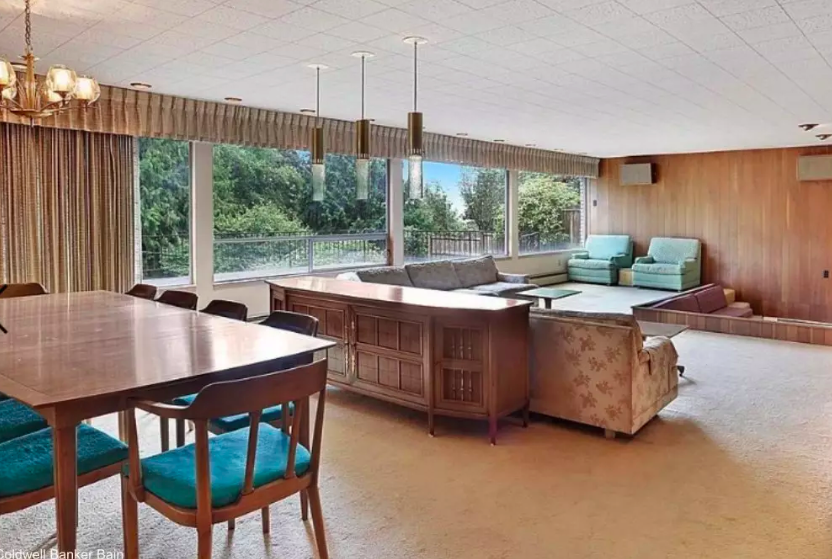 This is just one of the few lounge areas in the home. It's an extremely wide space, which is perfect for large families or social gatherings to hang out. The large windows also provide the perfect lighting space during the day!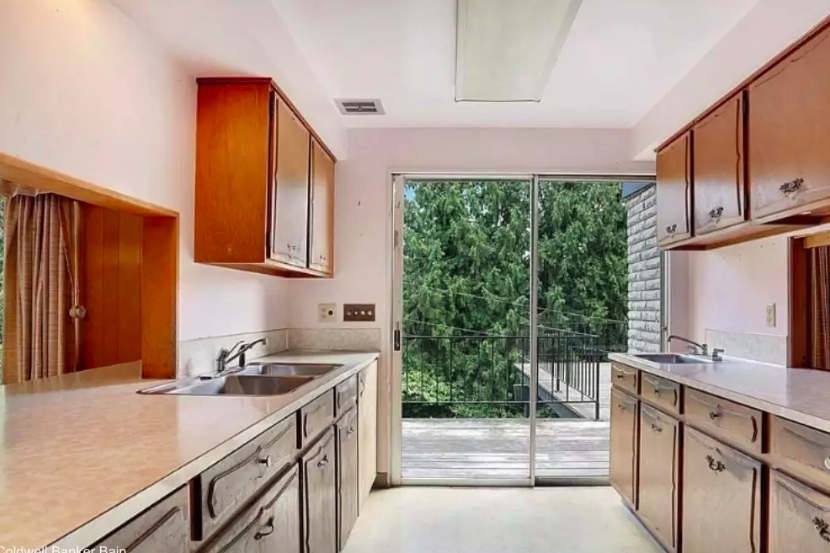 The kitchen certainly gives nods to the 60s with the tiling, wooden features, and cabinets. The kitchen also features a glass door that leads outside! Perfect access for the summertime.
Read onto the NEXT page to see the rest of this beautiful home…