If this doesn't scream 'it's the 1960s' to you, we don't know what else will! The tiles, the coloring, and even the placement of the toilet is a perfect nod to the time period.
Another part of the house that screams 'it's the 1960s'! The wallpaper and purple coloring on the wall are a giveaway of the vintage time period. For fans of purple, you'll love this!
Another point of view of the lounge area! These sofas are so long, they could easily fit a handful of people on each side.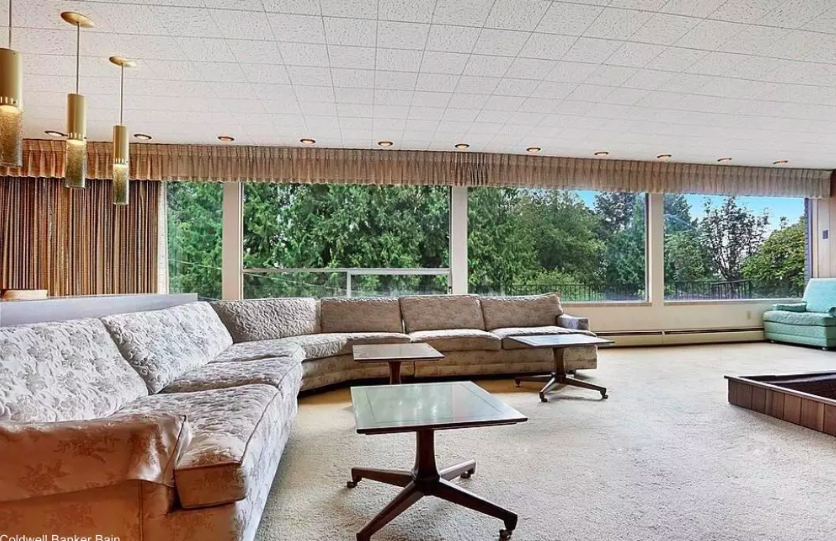 More lounge areas! If you feel like changing things up a bit, you can choose to sit in different lounge areas throughout the house. Again, perfect for a family or social gatherings with a lot of people!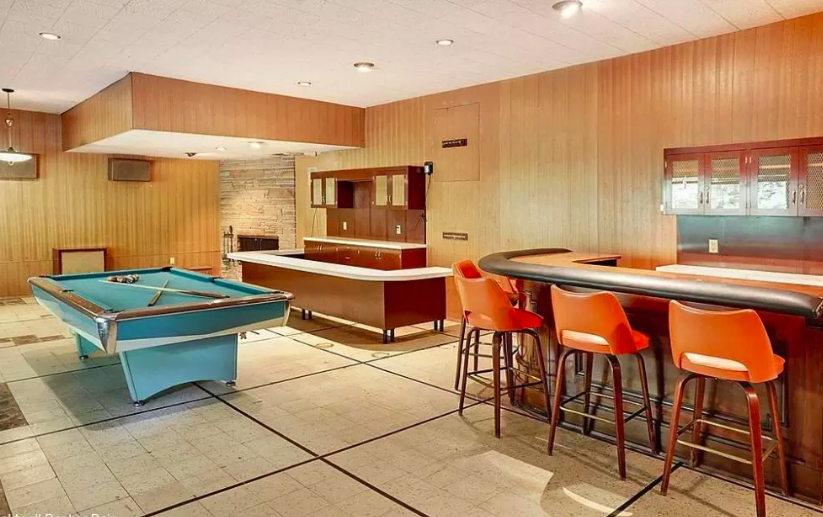 Playroom, anyone? This room features a pool table along with what appears to be a bar! Just fill that bad boy up with some good drinks and some good people, and you've got yourself quite a fun party/playroom!
Be sure to SHARE this article if you would live in this 1960s time capsule house!