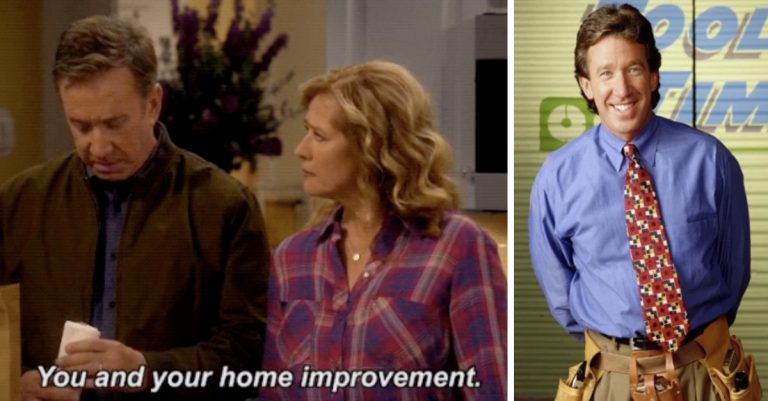 We all remember Tim Allen originally on Home Improvement from 1991 to 1999 as Tim 'The Tool Man' Taylor. His life in Last Man Standing is pretty similar to that in regards to raising a few children and having an adoring wife to complete the family. However, that's not the only thing strangely similar about the shows!
Last Man Standing definitely gives some nods to the '90s, but nothing like a confirmed reference to Home Improvement, Allen's past show. Huge fans of Allen likely noticed this fun little reference, but it's just not being talked about enough and it's pretty slick!
The tool man lives on. ✊ #LastManStanding pic.twitter.com/HUCbO3JKOx

— Last Man Standing (@LastManStanding) November 17, 2018
This is how the scene went down
The middle daughter, Mandy, had expressed to her family that she wanted to give up on fashion after being rejected. That's when Mike (Allen) used a metaphor to try and lift his daughter's spirits by saying, "When God closes a door, he builds a window."
His daughter responded by saying "Dad, why is everything with you, home improvement?"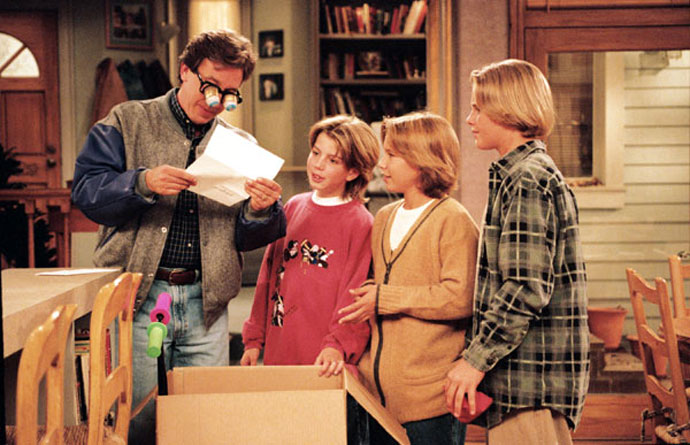 Mandy had later revealed that she wanted to become a broker instead. This is when Mandy brought back the same metaphor that Mike had used before, but worded it as, "Fashion is the door and real estate is the window!"
Vanessa, Mike's wife, turned to him and bluntly said, "You and your home improvement," the iconic Home Improvement reference that might have slid by some, but not the hardcore Tim Allen fans.
Home Improvement did exceptionally well but ended due to a salary dispute between Tim Allen and Patricia Richardson and the dispute actually stemmed from the salaries per actor for a possible ninth season (Richardson was offered $25 million and Allen's was double that). So, the two settled the dispute by not continuing the show at all.
Last Man Standing's original run was from 2011 to 2017 on ABC for six seasons. In May 2017, it was revealed that the network would be renewing the show for a seventh season, which premiered in September of 2018. The show has found extreme success, especially with Allen being the star of the show. The show has also featured guest stars from Reba McEntire to past Home Improvement co-stars like Richard Karn.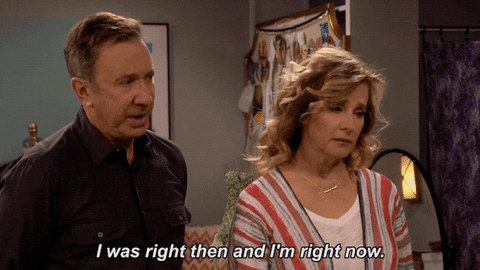 What are other people saying?
The people of the Internet have spoken. They absolutely adore the Home Improvement reference.
Who else enjoyed the Home Improvement references in the latest @LastManStanding episode 😂🤣

— Home Improvement (@HIReunion) November 17, 2018
You can tell this guy is a Tim Allen fan with a Home Improvement fan account. They know what to look for in Last Man Standing episodes now!
That "Home Improvement" reference was legendary! #LastManStanding

— Scott Gammon (@ScottGammon3) November 17, 2018
You heard it here first: the Home Improvement reference is 'legendary'. We have to agree!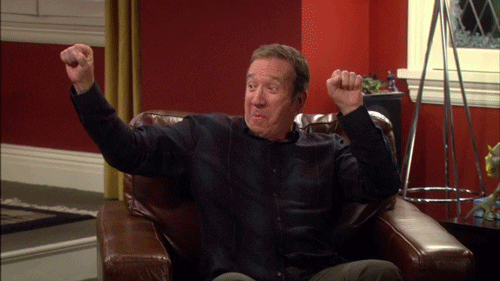 Please SHARE this article if you love Tim Allen in all of his shows!