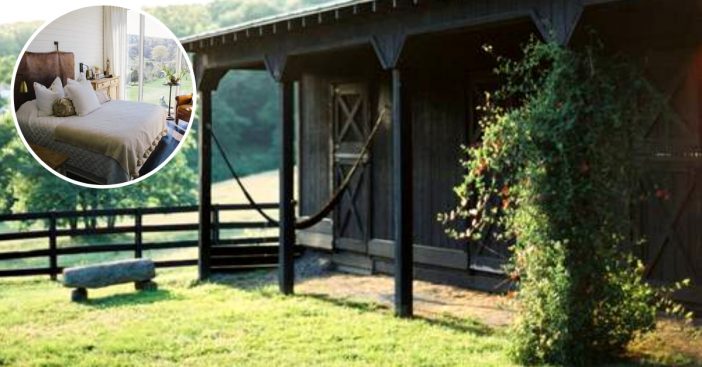 If you have ever dreamed of sleeping in a stylish barn, overlooking a gorgeous farm in Tennessee, your dreams can now come true. A former social worker named Lauren Palmer owns and operates this adorable place available on Airbnb.
The barn sits on the grounds for Bloomsbury Farms in Smyrna, TN, which is about 40 minutes from Nashville. The farm produces organic fruits and vegetables. The farm is part of a CSA (Community Supported Agriculture) program, sells their produce at farmers markets, and holds events and weddings on the farm. It looks picture perfect.
All About The Barn
The barn is small but perfect for a romantic getaway for two. It overlooks 400 acres of beautiful farmland. The barn holds a full kitchen with all the appliances you would need, a sleek bathroom with a walk-in shower, a laundry room, and one bedroom with a king bed. The bedroom boasts a large window where you can check out the gorgeous view.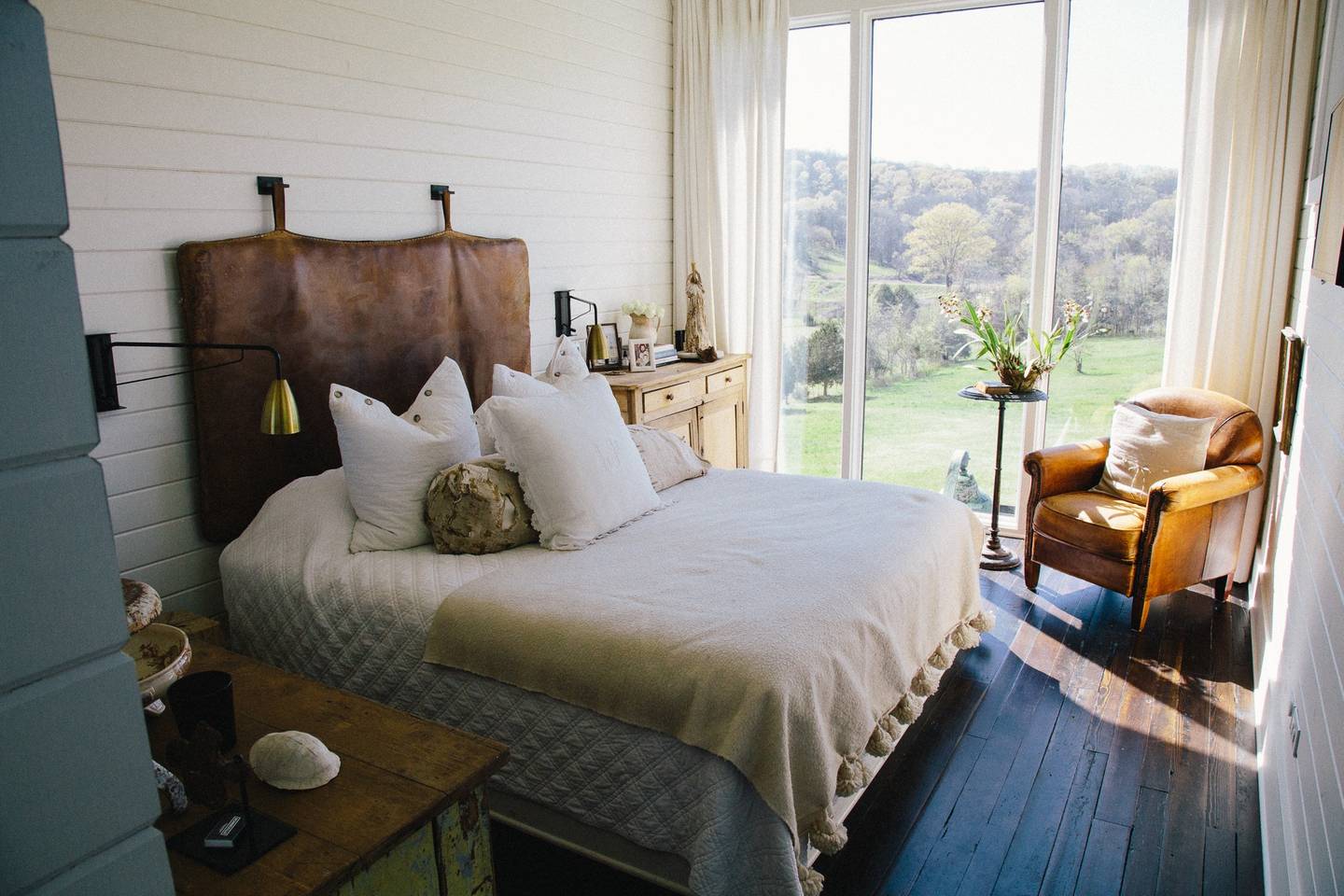 The interior looks like Joanna Gaines decorated it, so if you are into the Fixer Upper, rustic chic look, you'll love how this barn was transformed. The entire living space is in the loft area, above where horses used to live. There is also a living area to relax and watch some television after a fun day on the farm.
It is rather pricey at about $250 per night with over $100 in fees to book. But if this looks like your dream vacation, the price may be worth it. There are currently about 28 reviews and they are all glowing 5-star reviews.
Reviews From People Who Stayed There
One review on Airbnb said, "This beautiful place will restore your soul and refresh your spirit. Fabulous loft full of comfort and gorgeous views through huge picture windows. The kitchen is complete with outstanding appliances and is fully equipped for cooking and serving. A basket full of organic veggies was an epicurean surprise. Delicious! The fire pit is added charm and a great place to spend some time outside taking in the starry sky. Staying here is a chance for a perfect 'getaway' blending rustic and luxurious. True Tennessee hospitality."
Would you want to stay in this updated barn at Bloomsbury Farms in rural Tennessee? Do you love how they decorated it and fixed it up for people to stay in?
If you enjoyed this article, please SHARE with your friends and family who would love to stay here or simply love to look at these kinds of pictures!