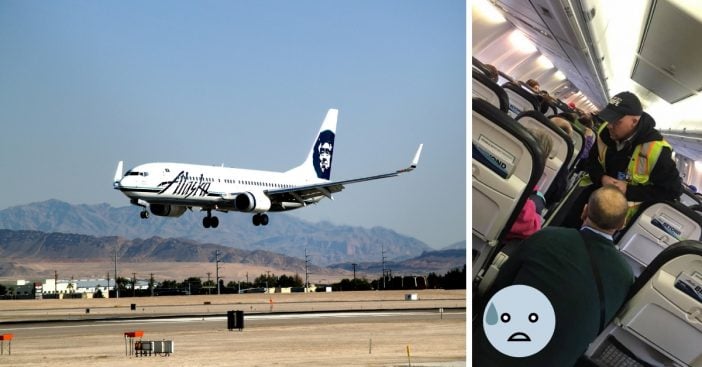 Being stuck at the airport or on an airplane because of a flight delay is one of the worst things ever. Generally, this happens because of weather, mechanical issues, or a back up of planes on the runway. However, sometimes one passenger can cause the delay and that can be frustrating. Other times, it can make you see the good in humanity.
Recently, a woman named Kristen Wiley shared a heartwarming story about a delayed flight on Facebook. The plane should have already taken off, so Kristen looked around to try to find out what was going on. What she found the Alaska Airlines crew doing really surprised her.
What Was The Crew Doing?
She quickly noticed that the crew and flight attendants were gathered around one passenger in particular. Was this person ill? As Kristen realized what was happening, she posted on Facebook to share about the delay.
Her Facebook post shared this message: "Currently sitting on a plane, with a 45-minute delay. Why? Because there is an elderly woman suffering from dementia, who is very upset and confused. The incredible staff of #alaskaairlines is being extremely patient and compassionate, in what can only be a very scary situation for her. Explaining every step, cuddling her dog, giving so much kindness. This is how I would want my mother, my sister, my aunt, my daughter, my friend cared for.
Thank you, Alaska Airlines Flight # 748 for giving #firstclassservice to EVERY passenger.
#bekind #iamalaskaair #loyalcustomerforlife"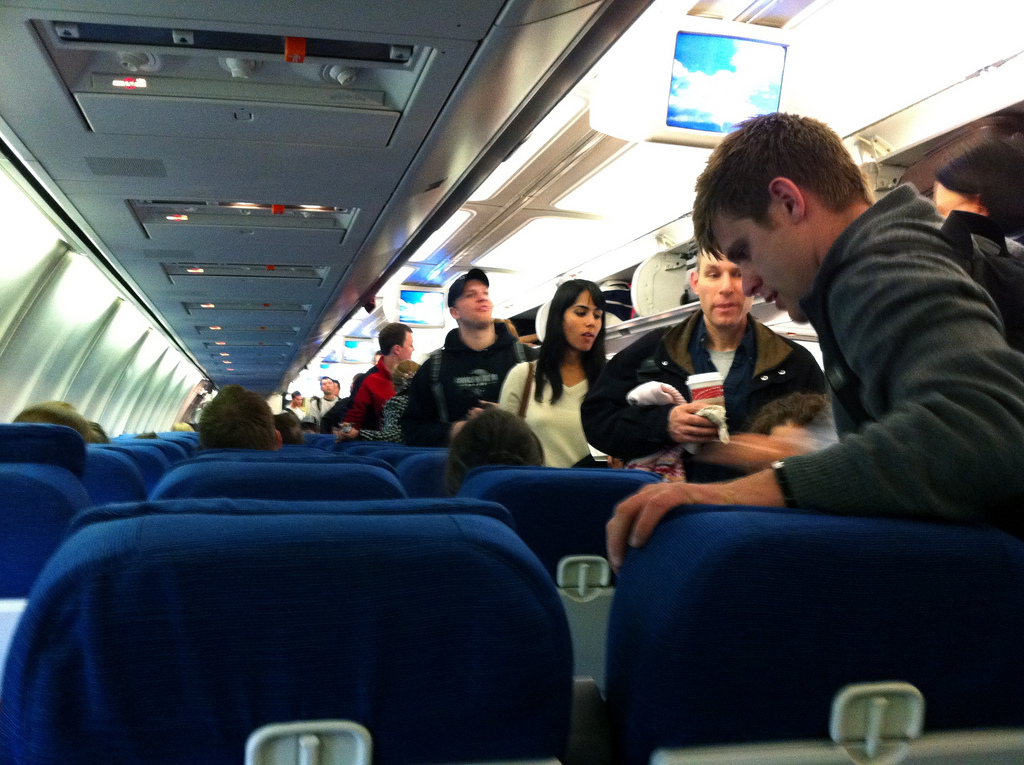 While some people still might have been upset that their flight was delayed, Kristen reminded us all that there are good people out there. In what could have easily been a bad situation, the crew stayed calm and patient. They helped this poor woman with dementia and eventually had to escort her off the plane.
Here's What Alaska Airlines Did Next
The woman just wasn't ready to fly, so Alaska Airlines made her a very sweet offer. They assisted the woman, her husband, and her dog off the plane and provided hotel and transportation for the evening. They planned to help her make the trip the very next day. We hope she was able to fly with no confusion or sadness.
What a great reminder to be kind. Even in the most frustrating of situations, like a flight delay, you can see the beauty of the world and of humanity. Thank you to Kristen for sharing this story. Check out the video below of another fun story about a plane delay that involves a Disney sing-off!
What do you think about this beautiful story? If you enjoyed this article, please SHARE with your family and friends who could use a little happiness boost today!