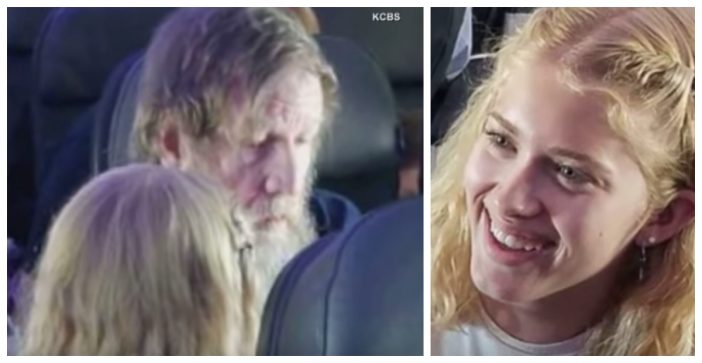 On an Alaska Airlines trip from Boston to Portland, Oregon a friendship was made between a teenage girl and a deaf/blind man on the plane. When flight attendants made an announcement asking if anyone knew sign language to communicate with a member onboard, 15-year-old Carla Daly entered Tim Cook's life.
Tim Cook was aboard the plane with many other passengers, but he was deaf and blind and flight attendants needed help communicating with him. Thank God for Carla!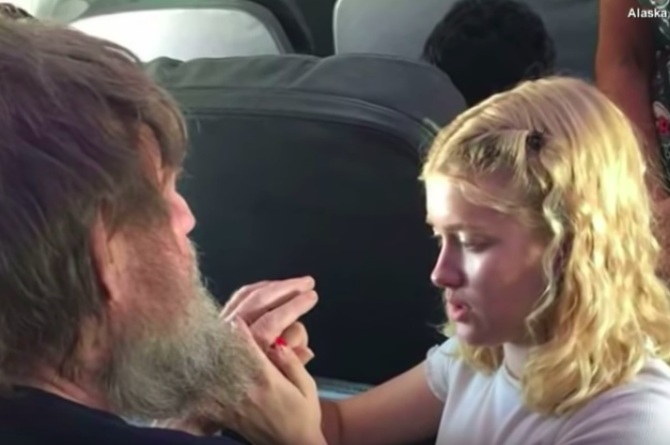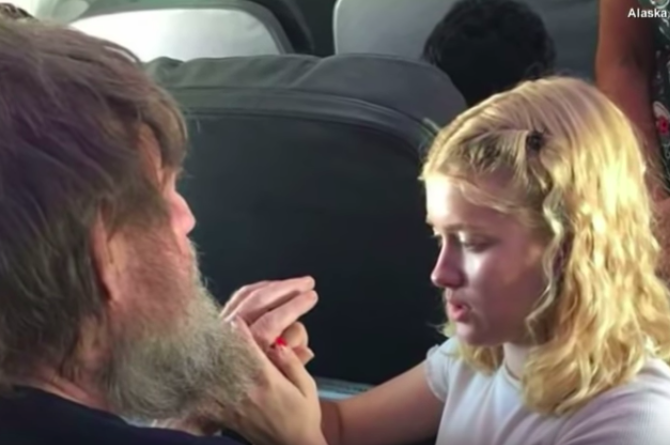 Passengers on the plane were amazed and moved as they watched the 15-year-old kneel next to the man and sign into his palms. According to an interview that Carla did after the flight, she states that she asked him how he was and if he needed anything. Tim apparently said that he was lonely and all he wanted was some company.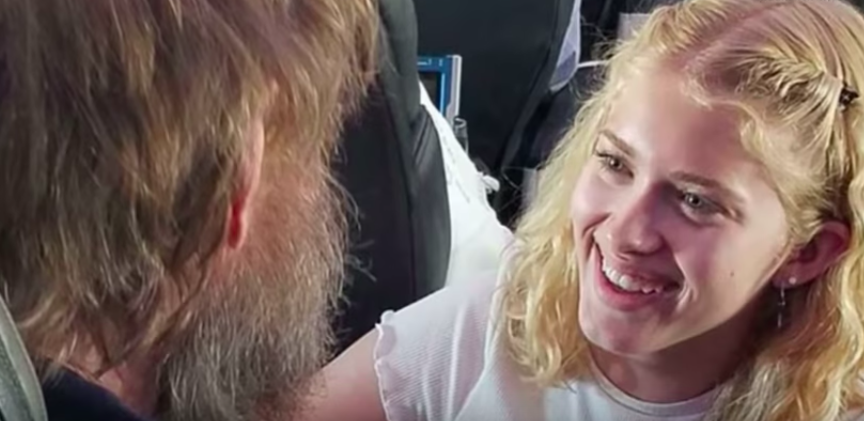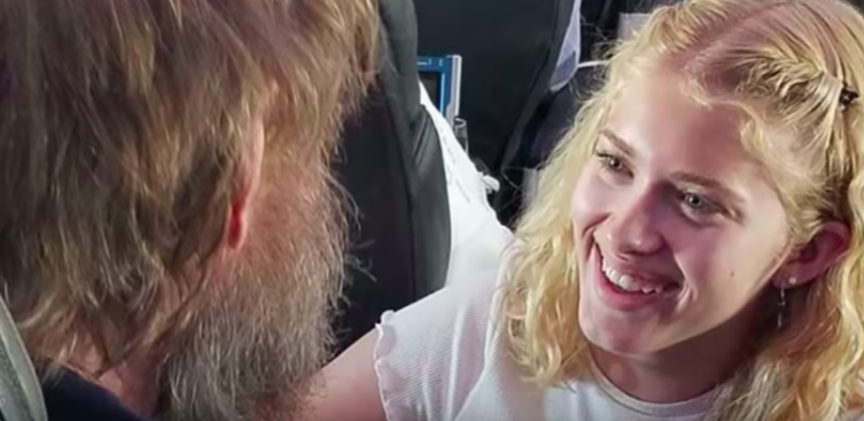 Lynette Scribner, who was sitting in the same row as Tim, also engaged in the fun. She was one of the many onlookers who posted about the touching moment on social media.
She wrote, "It was fascinating to watch as she signed one letter at a time into his hand. He was able to 'read' her signing and they carried on an animated conversation. When he asked her if she was pretty, she blushed and laughed as (the seatmate), who had learned a few signs, communicated an enthusiastic yes to Tim."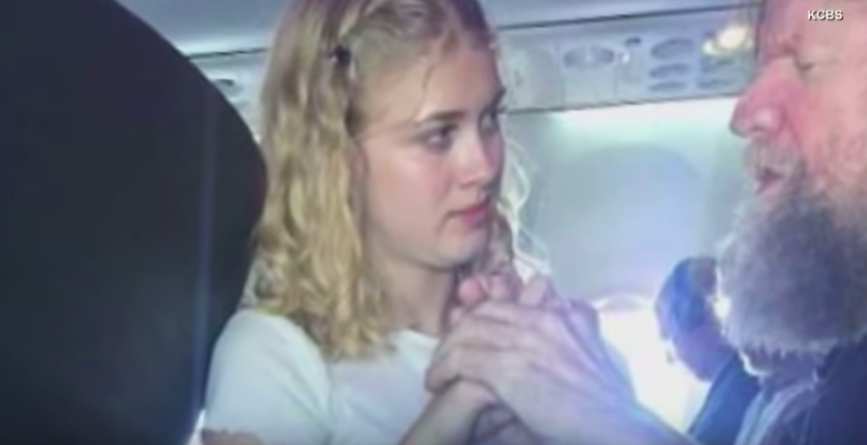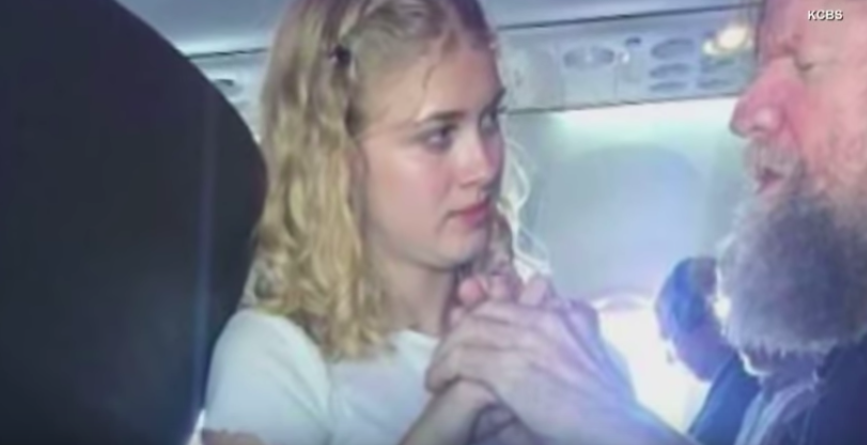 Originally, Carla and her mother Jane Daily were scheduled to be on a different flight. One thing led to another, and their original flight was canceled, putting them on the same plane Tim happened to be on. It really was fate!
https://www.facebook.com/photo.php?fbid=2089627184639065&set=a.1421819954753128.1073741828.100007754111179&type=3&theater
According to Carla, she has known American Sign Language for years. She originally started learning it because she has dyslexia, and it was the easiest second language for her to learn. She feels incredibly humbled by the situation and all the love she's receiving from the Internet.
"They call you extraordinary, but it's just something you do," Carla said.
What did you think of this heartwarming union? Be sure to SHARE this amazing story with your friends and family.