Winter has arrived. Are you always freezing in your office or place of work? No matter where you work, it seems like many people complain about being frozen for eight hours a day. As unfair as it seems, some bosses won't allow small, personal heaters due to a fire risk. They also might not allow you to wear coats, bring blankets, or otherwise keep yourself warm.
Amazon has got you covered! They are now selling a heated mousepad that cocoons your hand in warmth, which will likely keep your entire body feeling nice and toasty. Even better, it connects easily to your computer via USB. This may not be very helpful unless you work in an office in front of a computer all day, but generally, those who have to sit still all day stay the coldest!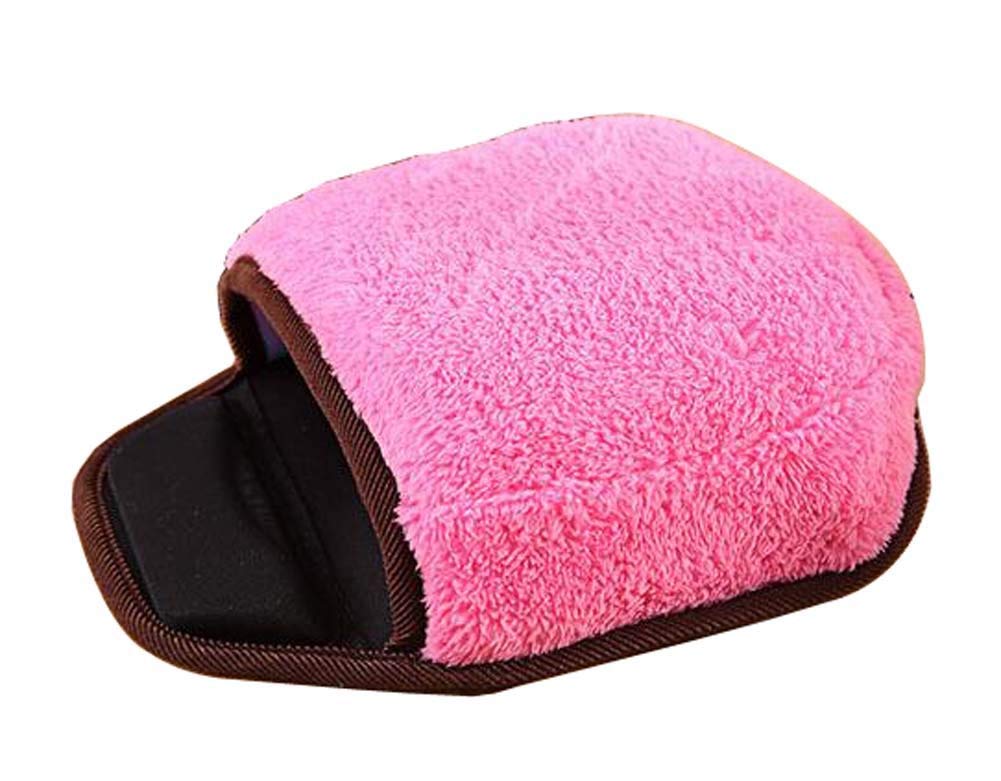 After you connect the heated mousepad to your computer via the USB port, the website says it will rise to a suitable degree. It comes with a mouse pad, as well! The heating pad is separate from the mousepad, so you don't have to use them together. When summer rolls around, you can still just use the mouse pad by itself.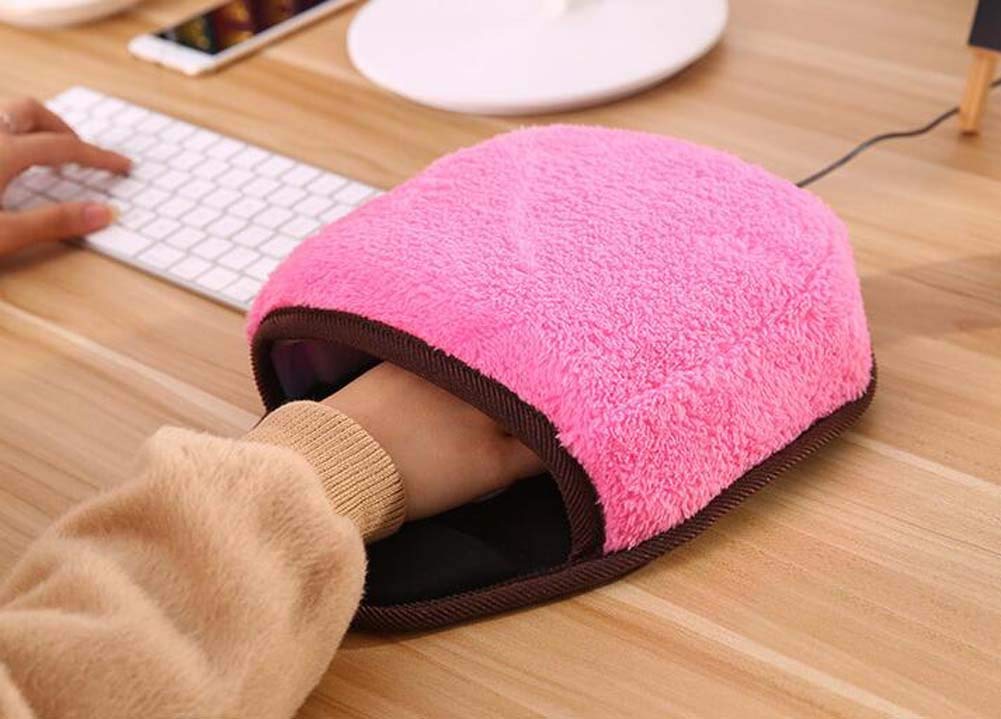 The size is around 8.5 by 11 inches. The one above is pink, but it appears that Amazon sells a bunch of other options, too. There are some really cute ones if you want to decorate your cubicle! Looking down at a cute little cat might just brighten your day even more than having warm hands. The cat-style heated mousepad says it will go up to around 113 degrees Fahrenheit!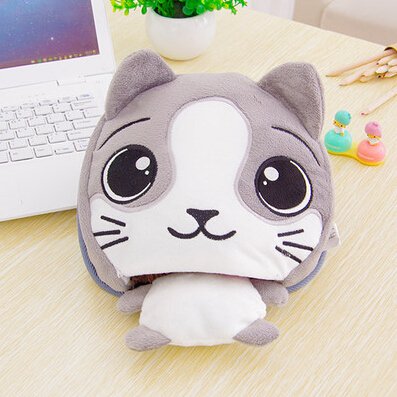 What do you think about this idea? Do your hands get really cold while you are working on your computer? Or do you think this is a silly idea, especially since it will only warm up one hand at a time?
All of these heated mousepads are around $20, so it won't break the bank if you end up wanting to buy one for yourself and all of your office workers. If you want one, check it out on Amazon.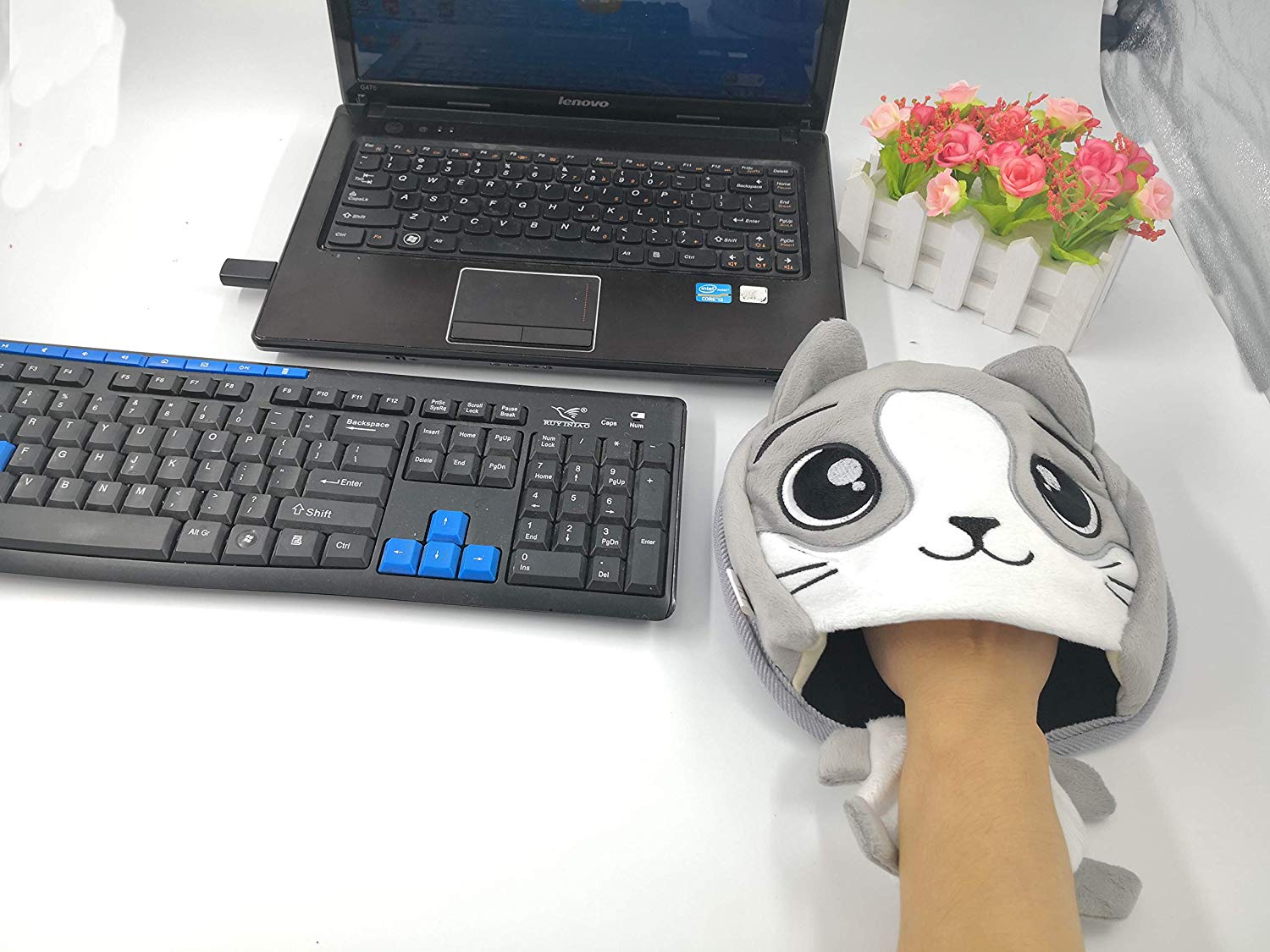 If you enjoyed this article, please SHARE with your friends and family who might need this heated mouse pad for work! It could be a great Christmas gift for your office workers who are always complaining that they are cold, too. Check out another fun-shaped heated mouse pad that looks like a kiwi below!