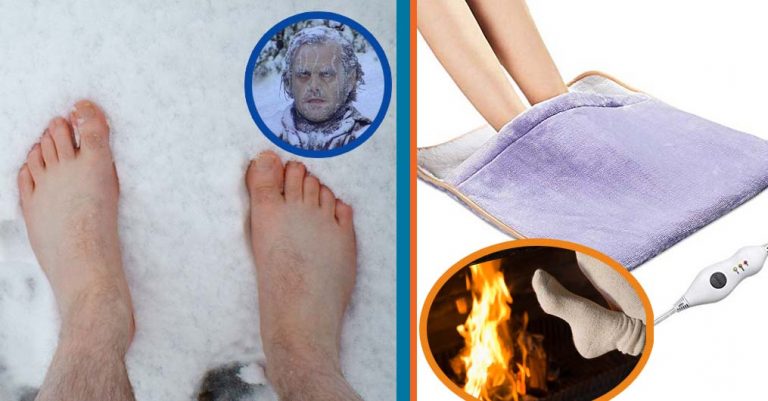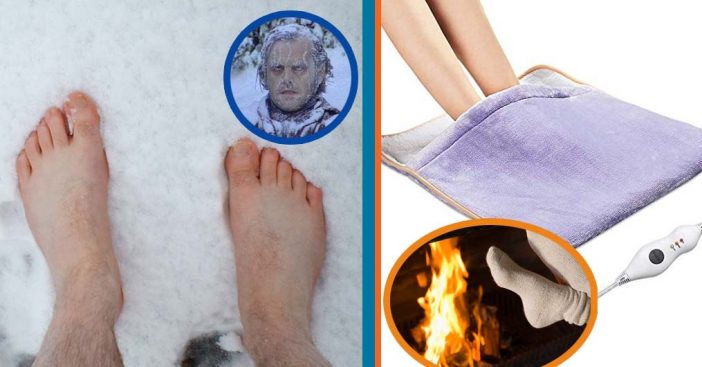 Are your feet always cold, no matter what temperature it is? If you always have icy toes, especially in the winter, you might be looking for anything to warm them up. Sometimes socks, blankets, and other ways to heat up your feet just aren't enough. People with cold feet found this heating pad for your feet on Amazon and are obsessed.
It is a heating pad but is more like a sleeping bag for your feet. It looks like a pouch and is called the Proaller Foot Warmer. It is supposed to help those with poor circulation and arthritis, but it would work really well if you just have really cold feet all the time too.
The best part? If you want to snuggle up with someone, it would fit two pairs of feet. It also has a really soft plush flannel cover over the heating pad, it is 22-inches wide and 21-inches deep, has three heat settings, a 10-foot long cord, and a 2-hour auto-off feature for safety.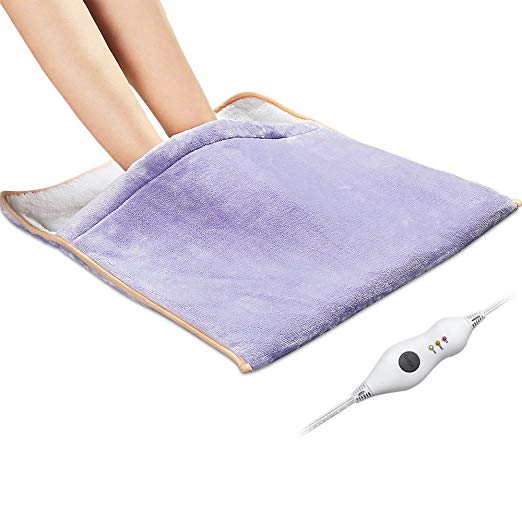 You don't have to just use it for your feet, it works like a traditional heating pad too, so it would be helpful to have around when you have sore muscles or aches and pains.
One review on Amazon says, "Truly, for the price of this item, you can't go wrong. I've tried socks, microwaveable booties, paraffin treatments, and finally these just to calm the pain from the neuropathy. This is the only thing that works consistently and conveniently."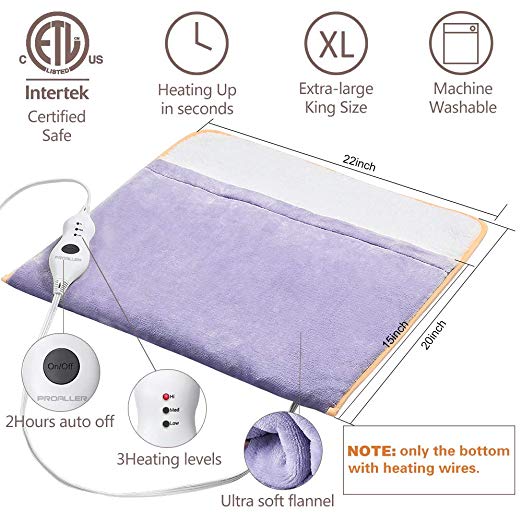 Another reviewer states, "This would be the perfect foot warming pad if there were heating elements in the top of the pocket not just the bottom then it would be 5 stars. Because the heat only comes from the bottom of the pad the tops of my feet stay cold and I have to flip the pad over to get the other side of my feet warm, most likely not a problem for people who have good circulation in their feet. That is the only con for this, it is soft heats up quick and is big so I can comfortably get both my feet in it. I would recommend this to anyone who has cold feet."
It sounds like it would be great to take to work and have at home for use while watching movies. It also would be a great Christmas gift or an item to put on your wish list. This could also be great for warming up your hands too.
Do you want a heating pad like this to warm up your feet? Are your feet consistently freezing? How do you usually warm them up? Do you know of another product that works wonders?
If you enjoyed this article, please SHARE with your friends and family who always have cold feet!