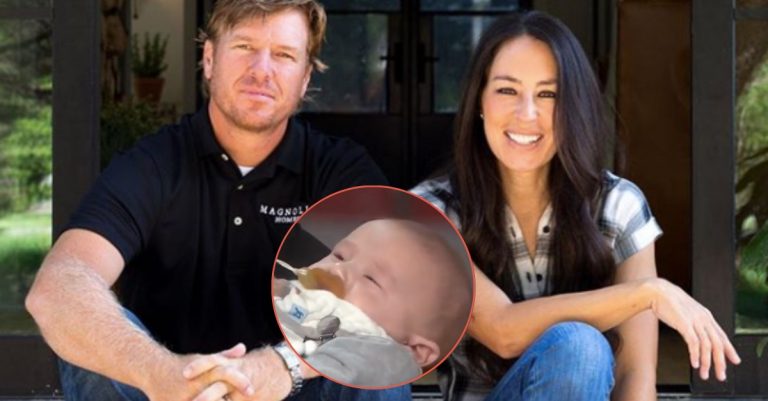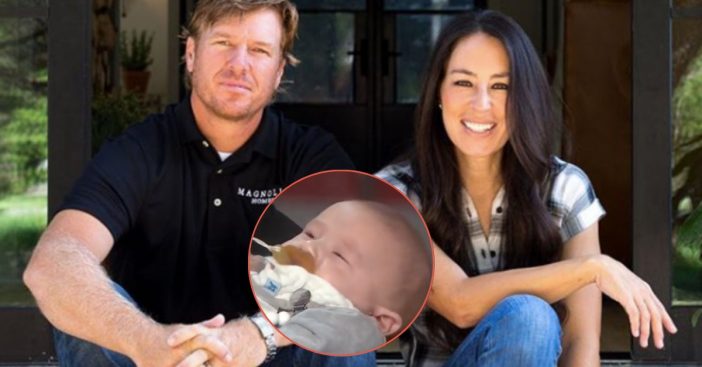 Chip and Joanna Gaines made a public appearance on the Today show for an interview, and a special guest joined them soon after. During the interview, father Chip Gaines carried out his 4-month-old son, Crew, onto the set. Hosts Savannah Guthrie and Hoda Kotb had the pleasure of holding the little one and it was an incredibly adorable moment!
As soon as Guthrie took hold of him, his little eyes peered open for a slight second, then closed once more to fall into a deep sleep. The Gaines could not stop gushing over their newest bundle of joy, saying that the newest addition to the family has helped time slow down a bit for them.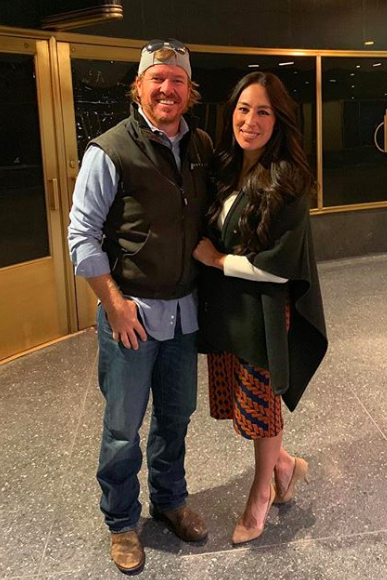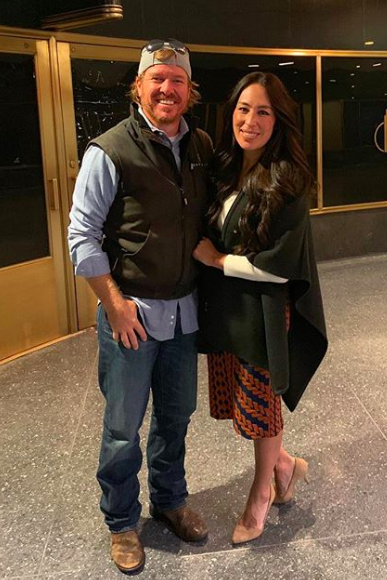 Baby Crew is the Gaines' fifth child to the bunch. They are also parents to Drake, 13, Ella, 11, Duke, 9, and Emmie Kay, 8. When asked if they would consider a sixth child, Joanna couldn't help but throw her husband under the bus a bit.
"He wants him to have a sister," Joanna said, referencing Chip. "I mean, I love the process of being pregnant. I love giving birth." Despite this, no crystal clear answer has been given as to whether they're going to try for a sixth baby. There is a possibility though! Fingers crossed.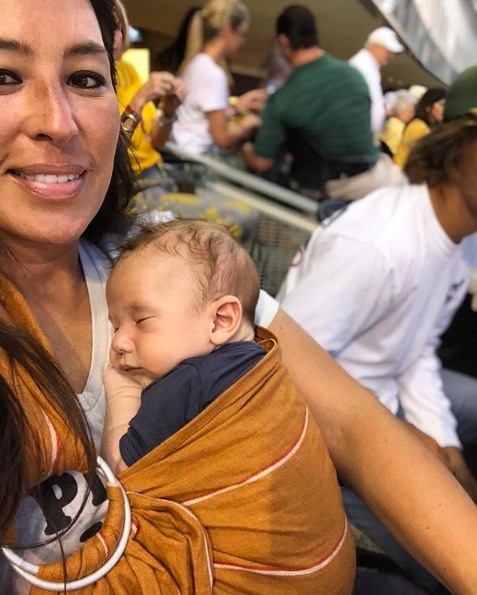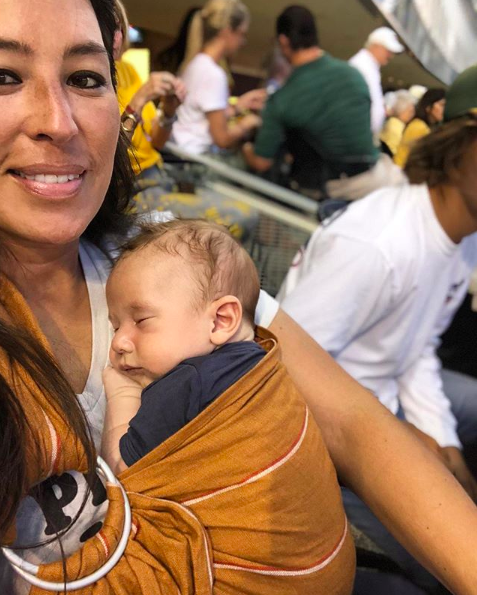 All three ladies in the room agreed that the process of being pregnant is just so beautiful and suggested that is why many women want to experience it again and again, so the idea that Joanna might be down for a sixth baby is up for speculation. In the meantime, the rest of her children are loving their roles as big brothers and sisters. Additionally, they all selflessly help out their mom and dad with essential baby things like diaper changing.
"They're obsessed with him, and it really is one of those things where I have to fight to hold him," Joanna says.
When baby Crew was born 4 months ago, Joanna could not stop posting the most adorable photos of her newborn son on Instagram, and her fans were going absolutely bonkers. From what we can gather from the family, Crew is a cuddle bug who loves to snuggle up with mommy and daddy and is extremely photogenic already!
Chip might not post as many photos as mom does, but the most recent photo has fans gushing over the cuteness. He snapped a photo of baby Crew's little feet with the message, "Look at those 10 little toes.. he doesn't know it yet, but those tiny feet are going to do amazing things someday." Too sweet!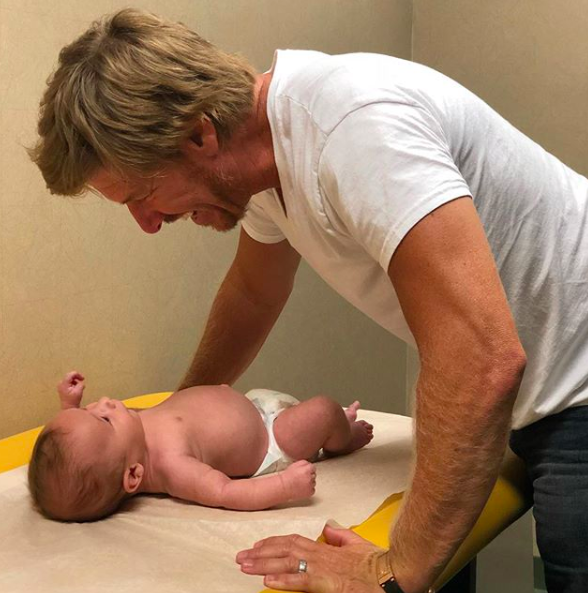 Be sure to SHARE this article if you love the Gaines family, and don't forget to check out the full segment from the Today show below to see baby Crew!
Morning made. @savannahguthrie got to hold @joannagaines & @chipgaines' newest little one, Crew!

The couple also discusses the possibility of another baby! pic.twitter.com/PI7yfAtjLf

— TODAY (@TODAYshow) November 6, 2018