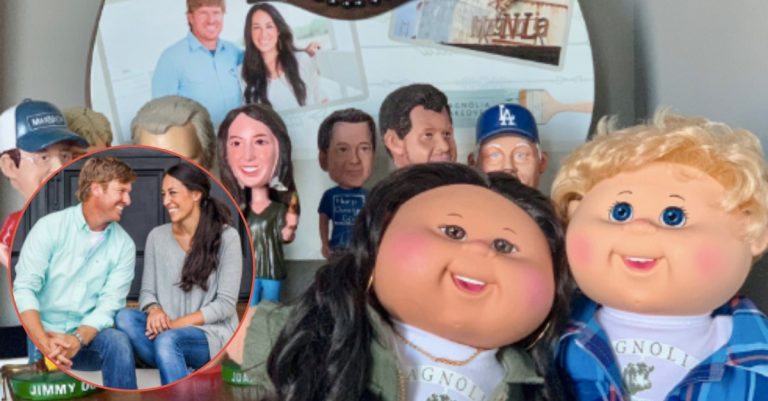 Yes, this is the real deal, and Chip Gaines, in particular, absolutely loves it! An unknown and clearly diehard Gaines fan decided to design their own Cabbage Patch dolls as replicas of the couple. Chip Gaines shared the photo of the Cabbage Patch dolls to his Twitter with the caption, "Of all the bucket list items.. this is very close to the top of the list."
The dolls are extremely accurate, down to the hair and specific attire. Joanna's doll features her wavy, dark brown locks, a mini Magnolia t-shirt, and a cargo green jacket. Chip's doll features his stunning blonde hair, flannel shirt, blue jeans, and the same Magnolia t-shirt that Joanna's doll is sporting as well.
Of all the bucket list items.. this is very close to the top of the list. #thisisAmazing #cabbagepatchkids pic.twitter.com/OLdNPTn28R

— Chip Gaines (@chipgaines) December 10, 2018
This isn't the first time fans have created things in honor of the two. One woman created a dollhouse replica of one of Joanna's home designs and many even dressed up as the couple for Halloween.
Unfortunately, it doesn't appear that these adorable doll replicas are for sale and were probably just created for a one-time post.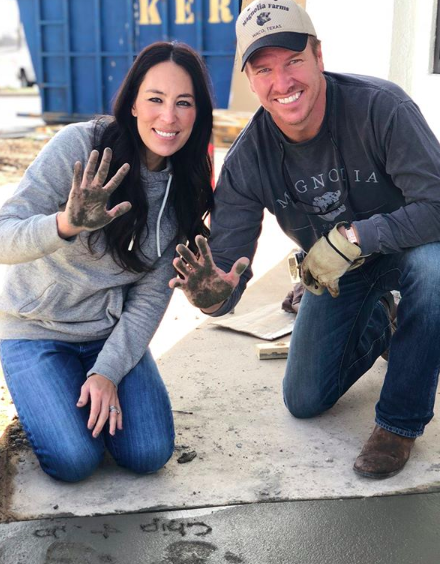 What are the fans saying?
Despite the Cabbage Patch dolls not being available for purchase, fans can't help but comment on how adorably accurate they are!

There were several fans throughout Chip Gaines' Twitter replies that stated that the couple had 'really made it' since getting Cabbage Patch dolls created of them.

One commenter even poked fun at Chip for claiming to have this on his 'bucket list'. Whether he was being serious or not, it definitely grasped the attention of fans!
Another commenter couldn't help but notice that there were tons of fans going back and forth between the dolls looking just like them and nothing like them. We think they look pretty alike, but everyone's entitled to their opinion! Makes for a great Twitter conversation apparently.

Now, we're sure we'd all pay top dollar to see Chip Gaines post a video of him doing the Cabbage Patch dance… with his Cabbage Patch doll! Someone start a petition for this.
This we definitely didn't notice at first… Chip's doll needs facial hair ASAP! It will look even more accurate.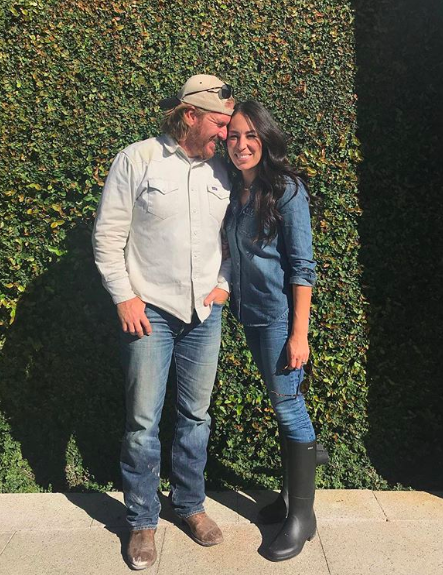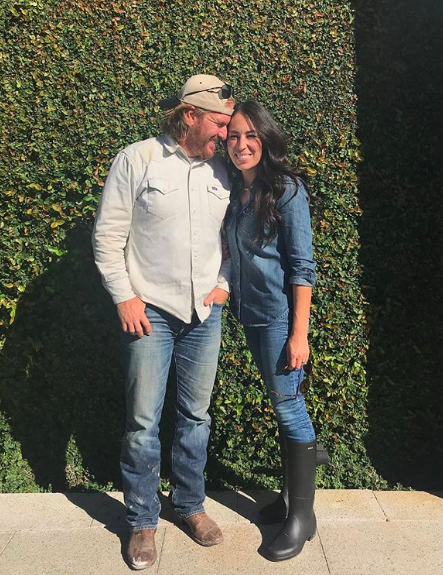 It's safe to say that if Chip and Joanna Cabbage Patch dolls ever go on sale, they will be sold out in minutes. We hope to see more of them soon!
Be sure to SHARE this article if you love these Cabbage Patch replicas of the Gaines!