This song by Shelley Fabares is a tale of a girl who has a huge crush on a boy (Johnny) who has no awareness of her. She loves him so much and is so desperate to win his heart that she turns down any other boy who asks her for a date.
Songwriters Lyn Duddy and Lee Pockriss wrote this song while they were trapped in Duddy's apartment during a blackout. They each had other songwriting partners (Pockriss and Paul Vance were the creative minds behind "Itsy Bitsy Teenie Weenie Yellow Polka Dot Bikini") but with nothing else to do, they decided to brainstorm some ideas.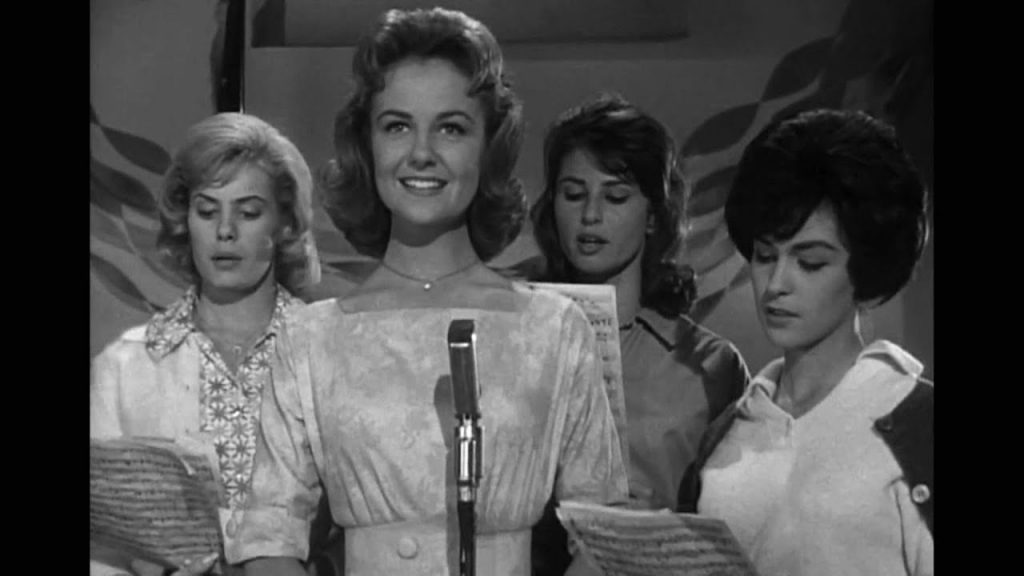 "I had always wanted to write a soliloquy – a song written from the point of view of someone who waited on the corner every night for someone to pass by," Duddy told Billboard. He had the idea for one called "Seven-thirty," but changed it to "Johnny Angel" when Pockriss suggested it should be a guy's name. "I just picked that name out of thin air. It didn't mean anything," he said. Although they produced a chart-topping hit out of their alliance, Duddy and Pockriss never worked together again.
Fabares, who was primarily an actress, sang this in an episode of The Donna Reed Show, in which she was a regular cast member. On that episode, her character Mary Stone abandons her plans to attend college to pursue a singing career.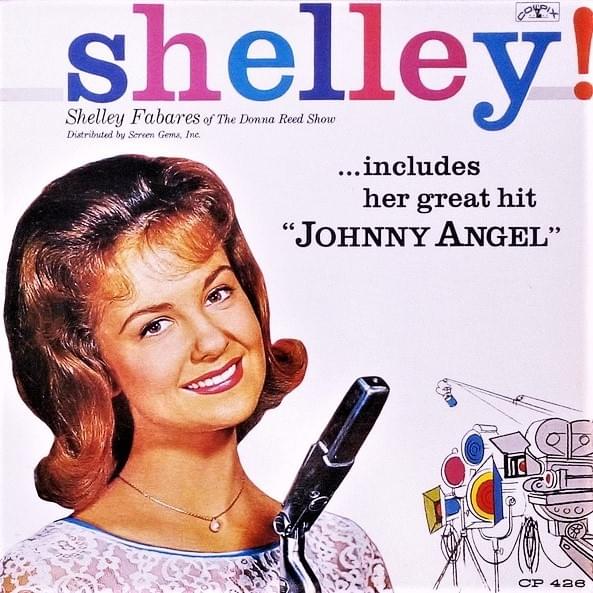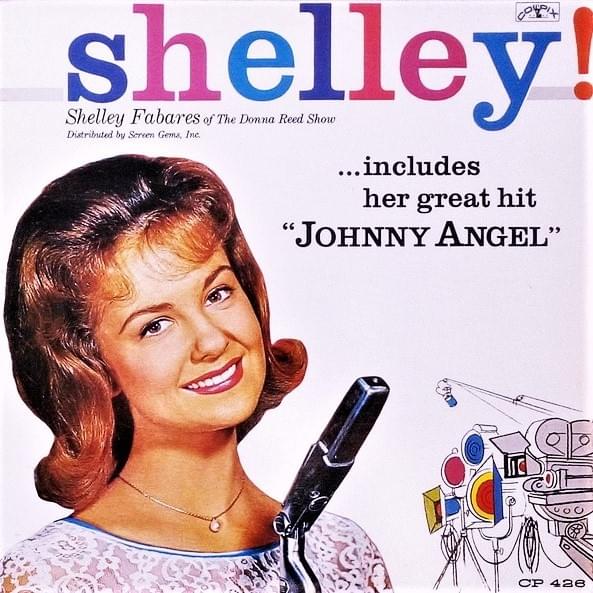 Let's talk about who is collaborating on this tune…
This song features Glen Campbell and Carol Kaye on guitar, Hal Blaine on drums, and Darlene Love and the Blossoms on backup vocals. These were some of the top West Coast session musicians who played on hundreds of hits in the '60s. "Johnny Loves Me," Fabares' follow-up hit, is a sequel to this song, telling how the girl won Johnny over; it was Fabares' last Top 40 hit.
Fabares did not consider herself a singer and thought that the voices of her backup vocalists were so "beautiful" that it frightened her to try to be a recording artist herself… but she managed it. Although she did have another Top 40 hit, it was obvious that her acting career would always be stronger. Her singing career ended in 1966.
(Source)
Lyrics to this Shelley Fabares tune
(Johnny Angel, Johnny Angel, Johnny Angel, Johnny Angel)
You're an angel to me
Johnny Angel, how I love him
He's got something that I can't resist
But he doesn't even know that I-I-I exist
Johnny Angel, how I want him
How I tingle when he passes by
Every time he says "Hello" my heart begins to fly
[Chorus]
(I'm in heaven) I get carried away
I dream of him and me and how it's gonna be
(Other fellas) call me up for a date
But I just sit and wait, I'd rather concentrate
On Johnny Angel (Johnny Angel)
'Cause I love him ('cause I love him)
And I pray that someday he'll love me
And together we will see how lovely heaven will be
[Chorus]
On Johnny Angel (Johnny Angel)
'Cause I love him ('cause I love him)
And I pray that someday he'll love me
And together we will see how lovely heaven will be
(Johnny Angel, Johnny Angel)
Johnny Angel (Johnny Angel) you're an angel to me
(Johny Angel, Johnny Angel)
Johnny Angel (Johnny Angel) you're an angel to me
RELATED: Restoring Rare Vintage Jukeboxes Is Music To My Ears