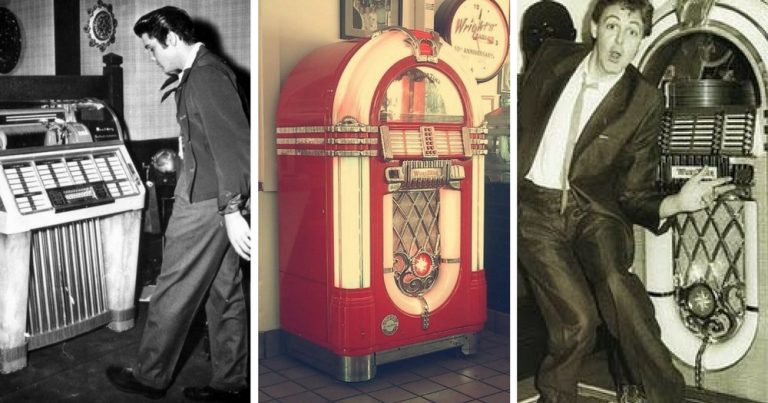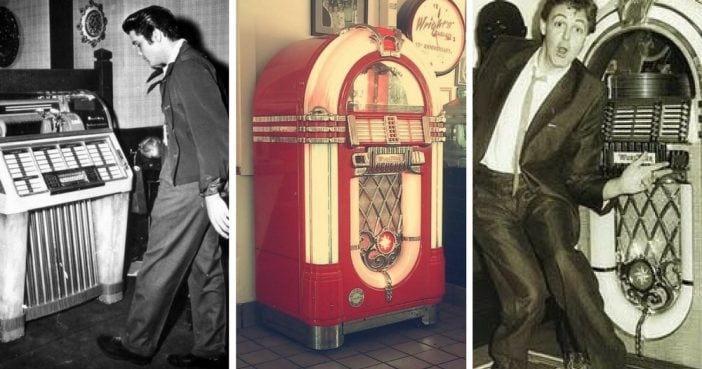 There are those who arrive at Don Muller's San Fernando Valley home armed with a distinct vision of their dream jukebox.
Simpsons creator Matt Groening, for example, had his heart set on a dome-shaped 1961 AMI Continental, a model that conjures the era's fascination with space. But most clientele? "They feel overwhelmed when they walk in the door," says Muller with a laugh. He has become something of a consigliere to the stars (clients include Tom Petty, Bruce Willis, Drew Barrymore and Snoop Dogg) since founding Jukeboxes Unlimited in 1971.
Muller's property doubles as a showroom, with dozens of the world's most unique jukeboxes scattered across it: Bing Crosby's 1946 Wurlitzer Bubbler and the pristine 1948 Seeburg M100A that Muller says "epitomizes" what a jukebox should sound like. Most buyers put down a $9,000 deposit for a model that will still need to be rebuilt and restored for best sound quality.
For musicians, the coin-operated audio devices that revolutionized the music industry in the 1940s and '50s historically have been a symbolic investment. John Lennon's 1965 KB Discomatic, filled with singles by artists like Wilson Pickett and Bruce Channel, allowed him to catalog his influences, while Michael Jackson thanked Quincy Jones with a Rock-Ola after Thriller made him a superstar in 1982. Like guitars, rarer models appreciate in value. A carefully restored Art Deco style 1940 Gabel Kuro jukebox that would have retailed for a few thousand dollars decades ago can now sell for over $120,000.
Thanks in part to the resurgence of vinyl, jukeboxes are also experiencing a renaissance with the general music fan. "Business is stronger than it has ever been," says Muller, noting that the 19 orders currently in his queue will be sent to Zurich, Baltimore, Texas, and Tennessee. Rock-Ola CEO Glenn Streeter notes that "the business in terms of bars and restaurants is a fraction of what it used to be, but homes worldwide are our biggest market." Though the California-based company, which is celebrating its 90th anniversary, introduced digitized systems that can play up to 13,000 songs, Streeter will re-integrate the 45 rpm mechanism into jukeboxes next year to satisfy the demand from global distributors.
"When I was a kid, I was obsessed with the top 40. I still own all of those 45s," says Michael Petersen, Universal Music Publishing Group senior VP business and legal affairs, who has a 1973 Seeburg in his office. Though his juke is less covetable than the Wurlitzer at the headquarters of Universal Music Group Nashville, in an era of infinite playlists, it's the tangible pizzazz each model offers that, says Muller, can "get even the biggest wallflower out of their shell."
Which Juke Is Right For You?
Original 1946-47 Wurlitzer 1015

Referred to as "The Bubbler," this beautiful model is the most famous jukebox in history. Though the original jukes played 78 rpm records, Muller sets them to play 45s. Most desirable are the models that haven't been touched or restored. Prices range from $2,500 to $10,000, though Muller once was offered $40,000 for the jukebox formerly owned by Bing Crosby.
Wait until you see the value of these collectibles on "NEXT" page!