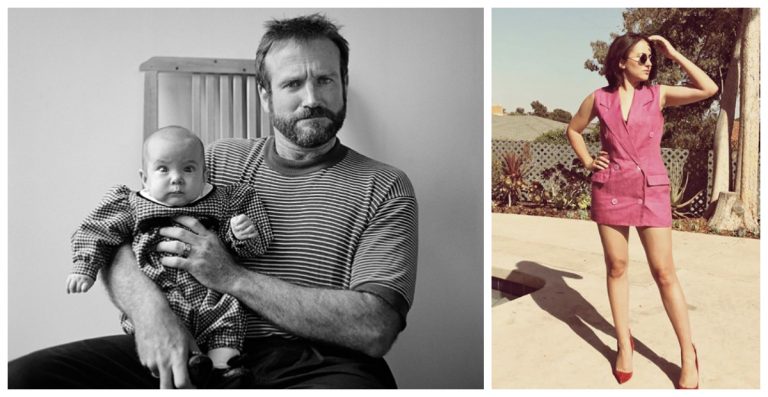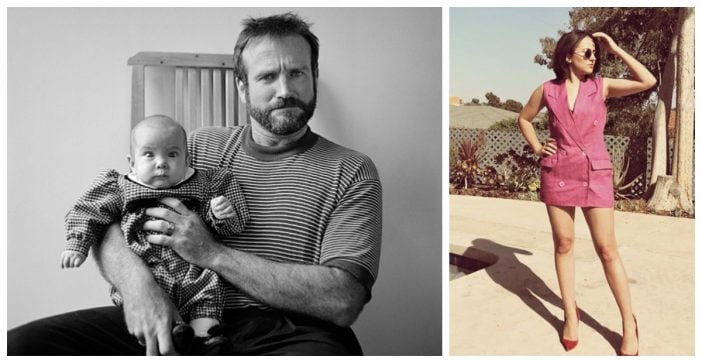 Zelda Williams was born to the late Robin Williams and Marsha Garces Williams in 1989. She is doing her father's legacy proud and following in his footsteps, working as a professional actress. She has been active in the film industry since 1994 with her first movie, In Search Of Dr. Seuss.
Now since doing some on-screen film work, she has also dabbled in some voice acting as well. In Transformers: Cyberverse (2018) she voiced the role of Windblade. She's also part of a TV series that is currently in post-production and also starred in the hit show, Criminal Minds.
https://www.instagram.com/p/BUQRnwsgv5-/?hl=en&taken-by=zeldawilliams
Robin Williams named his daughter after Princess Zelda of The Legend of Zelda video game series. Deeming herself an avid video game player, she and her late father were featured in a TV commercial in 2011 for the Nintendo 3DS game The Legend of Zelda: Ocarina of Time 3D. Additionally, she was the special guest host at the London Zelda Symphony Concert for the 25th anniversary of the Zelda series.
In addition to her film roles and love for her own namesake, she was also named in People magazine's 100 Most Beautiful People issue for 2007. She has also appeared in some music videos as well for artists like Wynter Gordon and bands like Cobra Starship. In regards to her film career, she also starred (and voiced) in popular shows such as Teen Wolf (2013), Dead of Summer (2016), and Teenage Mutant Ninja Turtles (2015-16).
https://www.instagram.com/p/BiGf1QcHEml/?hl=en&taken-by=zeldawilliams
Zelda's net worth is an estimated $2 million, whereas Robin Williams' net worth in 2013 was only $130 million due to being on the verge of bankruptcy after two divorces – despite his films grossing a total of over $5.1 billion. While Zelda isn't necessarily going the same comedic route that her late father did, it's safe to say she's enjoying her acting career and pursuing her individual passions.
https://www.instagram.com/p/BfuGXrgnzR5/?hl=en&taken-by=zeldawilliams
We hope you loved this piece about Zelda Williams and her very-missed father, Robin! Enjoy some clips of Zelda and her dad.
Zelda Commercial with the Williams' family
Here Zelda talking about her father on Chelsea Lately
Here she is in a 2016 movie trailer
RELATED: Pink Recalls When Robin Williams Improvised Comedy Routine For Her When She Lost At The Grammys