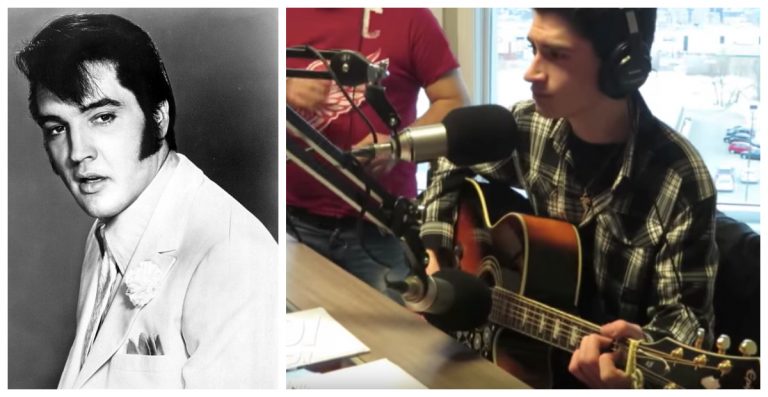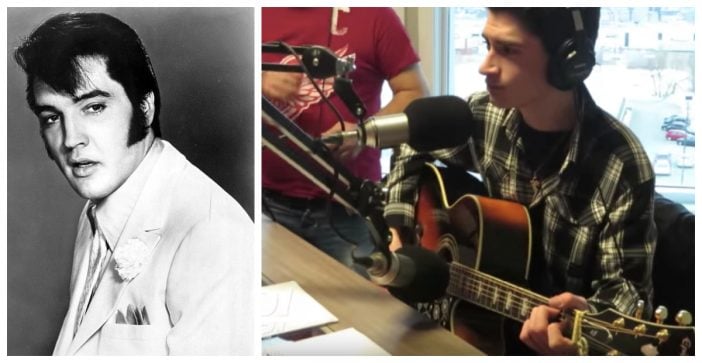 In a video posted back in 2013, then-16-year-old David Thibault was recorded singing just like Elvis. In the video, he was singing and playing guitar to the famous Christmas song, 'Blue Christmas.'
The Internet blew up when everyone realized this boy was clearly way beyond his years, just from his voice!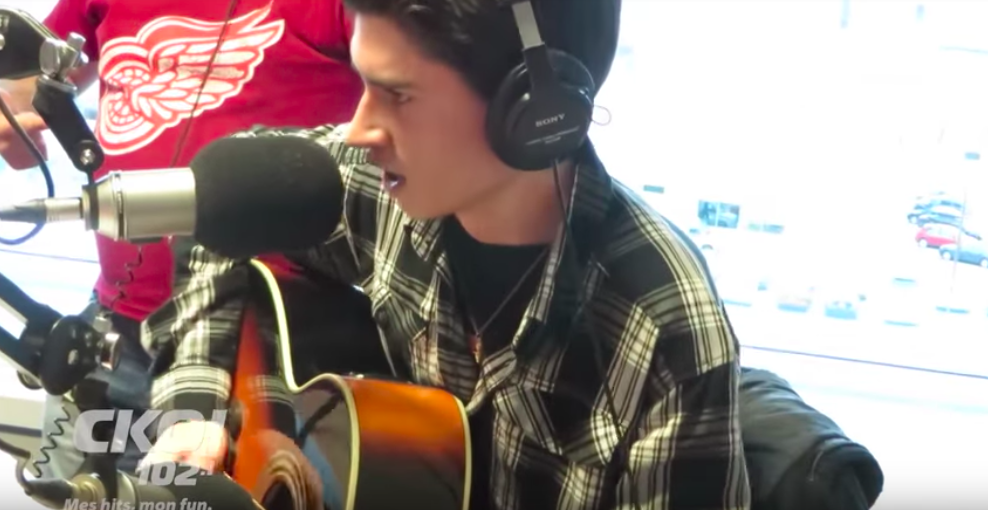 David's voice sounds so much like Elvis's, all the way down to the famous Elvis lip curls. David's normal speaking voice is a lot higher than the deep, sultry Elvis voice we've all come to know and love.
https://www.instagram.com/p/BhqTw62BcaT/?taken-by=davidthibaultkg
Wondering what the famous Elvis singer is up to now? Shortly after this video went viral, he was featured on The Voice France, auditioning with songs by — you guess it — Elvis! David finished third in the competition.
https://www.instagram.com/p/BgUdZKGl4CK/?taken-by=davidthibaultkg
David has his music available on multiple streaming services, including YouTube, Spotify, and Apple Music. He was even nominated for and won a People's Choice Award for his extraordinary work.

Aside from singing primarily Elvis, David sings other songs by bands like 'The Temptations' and 'The Cure.' He seems to have a wide range of musical interest, singing songs by Beyoncé and Avicii as well.
https://www.instagram.com/p/BYy4jMchjnh/?taken-by=davidthibaultkg
On top of performing on The Voice France and releasing his own music, he also tours his home province of Québec. In the summer of 2018, David is leaving his roots and touring in various areas across the country of France. He even already has tickets available soon for a show in 2019! Way to be ahead of schedule, David.
https://www.instagram.com/p/BWU8OYaBYjw/?taken-by=davidthibaultkg
It's no secret that little David Thibault from 2013 surely worked his way up to becoming one of the most talented rising stars. While everyone came for the Elvis imitation, everyone stays for the lovely, young gentleman David has become through music.
If you loved this little taste of Elvis, be sure to share this article with your friends and family!
If there's one thing for sure, this 16-year-old kid is definitely Elvis's voice reincarnate! Check out the video of David singing below.