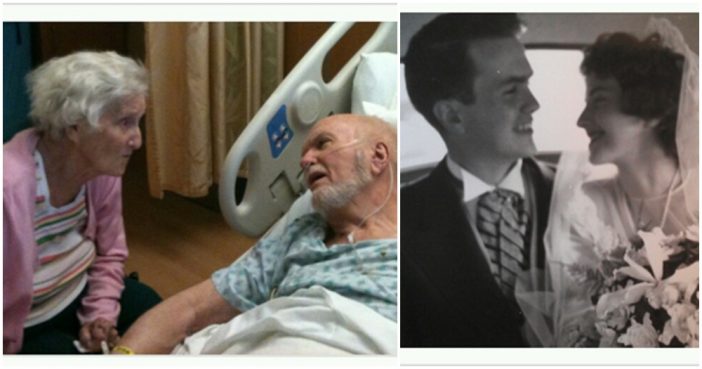 This story was originally written by Heather Laskin for sosharethis.
This old photo of a couple on their wedding day shows the look between two people deeply in love. Now, over six decades later, another photo was taken of them, this time at the husband's deathbed. As husband and wife gaze at one another, amazingly we see the same love in their eyes—it is a love that transcends ages!
Anyone who has been lucky enough to experience this type of love knows just how special it is. Just ask Lauretta Burke. She and her husband, James, were married for 64 years and their simple, but beautiful, love has gone on to inspire thousands.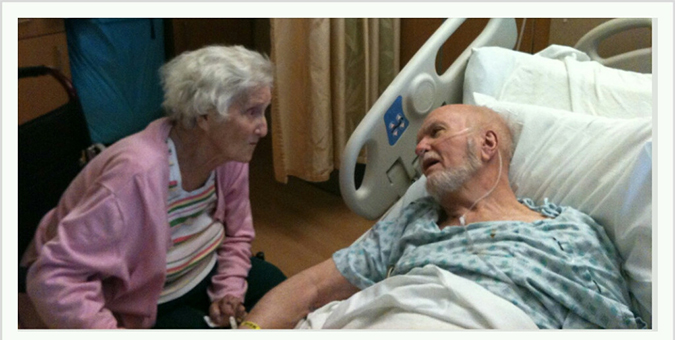 James and Lauretta met in 1945 when James returned home after World War II. A neighbor introduced him to Lauretta and he was instantly smitten.
Though he was ready to make Lauretta his wife right then, she insisted on finishing college first. She graduated from Mt. Mary College in Milwaukee, Wisconsin, on a Tuesday and the pair were married the following Saturday, the beginning of a love for the ages.
The Burkes settled in Akron, Ohio, and raised nine children together. Their five daughters and four sons are all married and have happy, healthy relationships, a fact the couple's granddaughter, Colleen Muldoon, credits to the model the Burkes set forth.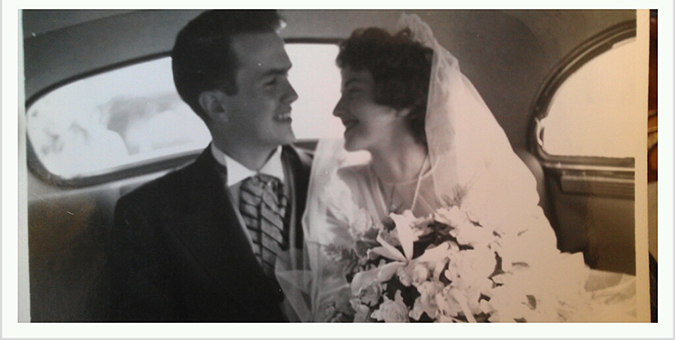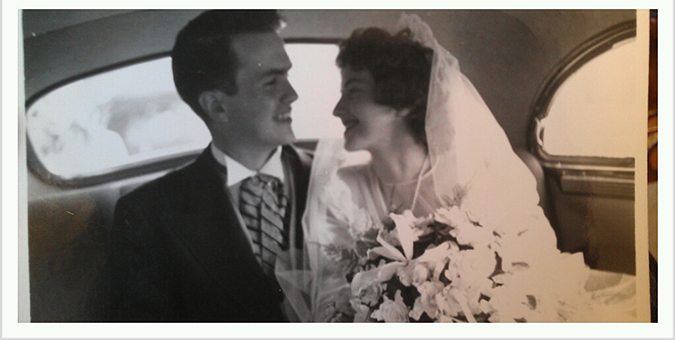 "On each of his daughters' wedding days, [James] would say [to the groom], 'The greatest thing you can do is to never stop loving your children's mother,'" Colleen said.
Over the years the family expanded to include 23 grandchildren and five great-grandchildren, and they all remain close. James organized several reunions throughout his life, including one to Ireland to trace their roots.
Sadly, Lauretta was diagnosed with Alzheimer's disease several years ago. Colleen said her grandfather quickly stepped up to take care of her and make sure no big family events were forgotten.
"Once she started being forgetful, he'd step up and remember the birthdays and graduations," Colleen said. "My grandma was the stubborn one in the beginning, but at the end her mind failed her, which was really hard to see."
A few years later, James had to undergo surgery to implant a pacemaker in his heart, but complications took him in and out of the hospital for months. The family knew his body was giving out, but he wasn't ready to leave his beloved wife.
"He was basically living for her," Colleen said. "They were like the same person after being together for so long, and he didn't want to give up because he knew that she needed him there."
Finally, though, James knew his time had come. He used his final moments to write out instructions in his will that ensured his wife would be given the best possible treatment and care.
Shortly after he took his final breath surrounded by his loving family, but not before leaving them all with one final message.
"He said he was going home, and that he would see us all again," Colleen said.
Shortly before his passing, Colleen snapped a picture of James saying goodbye to Lauretta. It was a sweet memento of the couple's final moments together that Colleen knew she would treasure forever.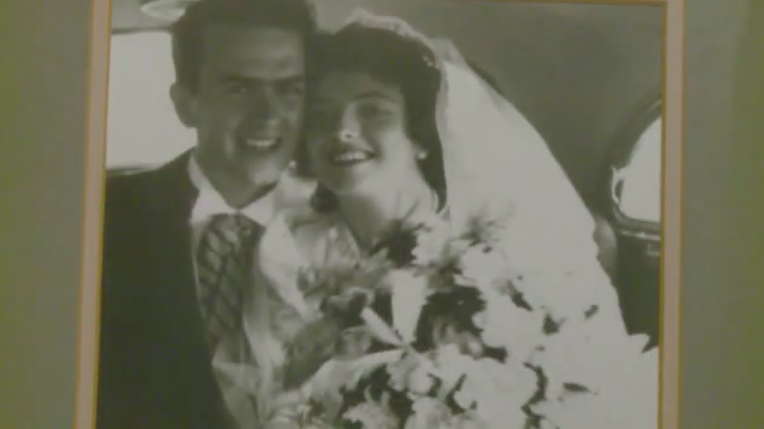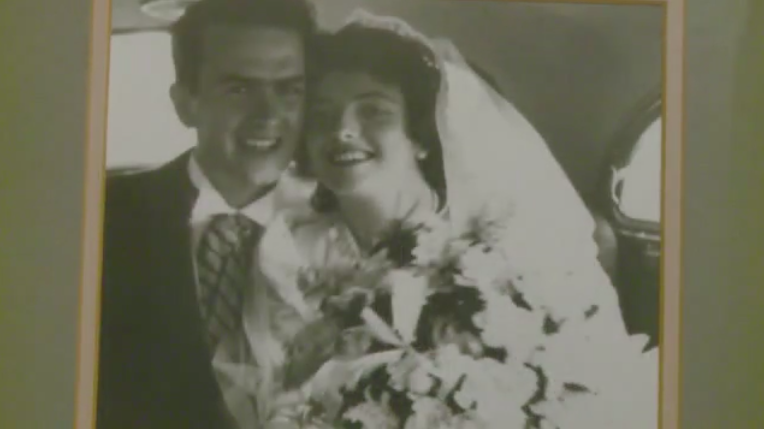 When she looked at the picture again later, though, she noticed something about it felt familiar. That's when she pulled out one of the couple's wedding photos, and the similarity between the two shots took her breath away.
More than six decades together, but the love they had for each other was just as palpable then as it had been on their wedding day.
What a testament to the Burkes' love and the legacy they left for the generations following after them. We know they will not soon be forgotten – their love will be a model for generations to come.
Credits: sosharethis.com