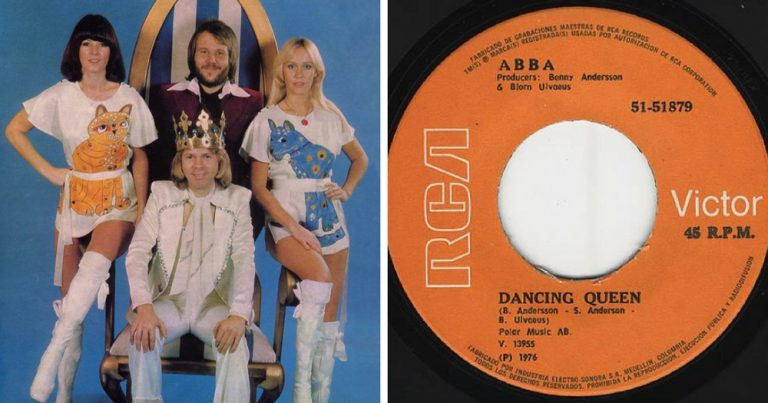 "Dancing Queen was written by ABBA members Bjorn Ulvaeus and Benny Andersson. According to ABBA's official site, it was originally conceived as a dance song with the working title "Boogaloo." They were inspired by the 1974 George McCrae disco hit "Rock Your Baby," and from the drumming on the 1972 album Gumbo by Dr. John. Their manager Stig Anderson came up with the title "Dancing Queen," and after several months working on the track, ABBA came up with arguably the world's first europop disco hit.
The group recorded this about a year before it was released. It was written and recorded around the same time as "Fernando," which was chosen as the single at first. They knew "Dancing Queen" would also be a hit, so they held it until the album was released before issuing it as a single.
ABBA performed this song on June 18, 1976 at a televised tribute to Queen Silvia and King Gustaf XVI of Sweden, who were married the next day.
Along with reaching #1 in the U.S., the hit song also reached #1 in Australia, Belgium, Brazil, Ireland, Mexico, Netherlands, New Zealand, Norway, Rhodesia, South Africa, Sweden and West Germany. Regarding the lyrics, "Night is young and the music's high," many listeners interpret this as a statement that the music makes you feel high. In ABBA's part of the world, however, it simply means that the music is loud.
Click "Next" to read the famous lyrics of "Dancing Queen."