Knit Wit: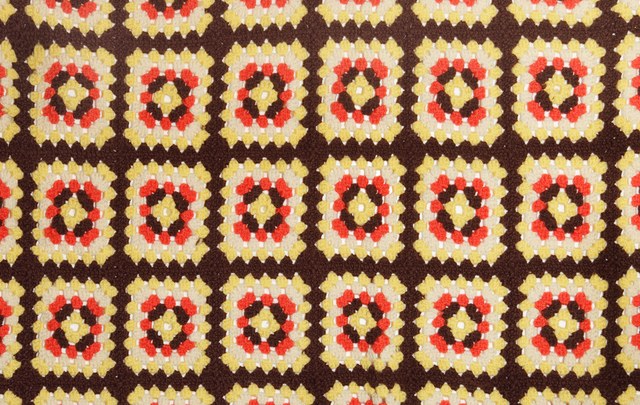 The crochet throw with its colorful, often clashing, squares adorned the back of many a sofa and armchair.

Take a Trip:
The Merry Mushroom dinnerware pattern by Sears made cleaning your plate a surreal experience.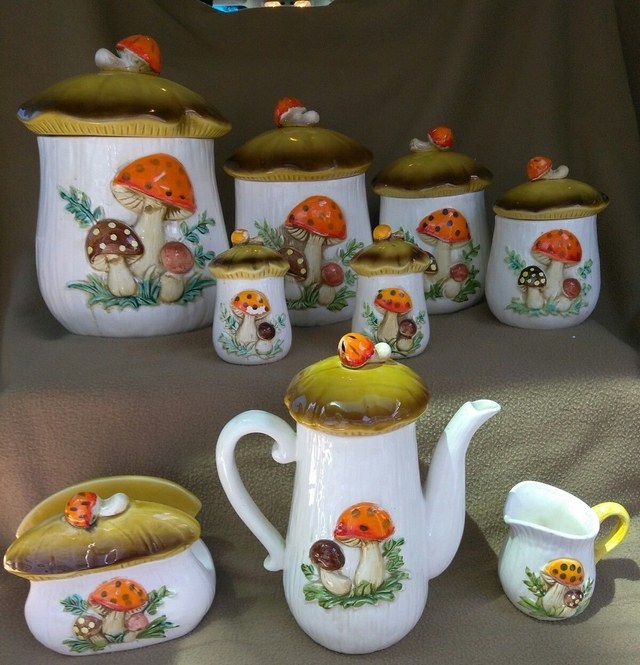 Plastic Fantastic:
They may be a picnic staple now, but exuberantly patterned, spill proof vinyl tablecloths dressed up indoor dining tables back in the day.
If the tablecloth wasn't vinyl, the table underneath of it most certainly was.
TreeHugger:
If the wood-grain paneling on your Jeep Wagoneer wasn't enough for you, you could also get the faux bois effect on everything from your dishwasher to your alarm clock.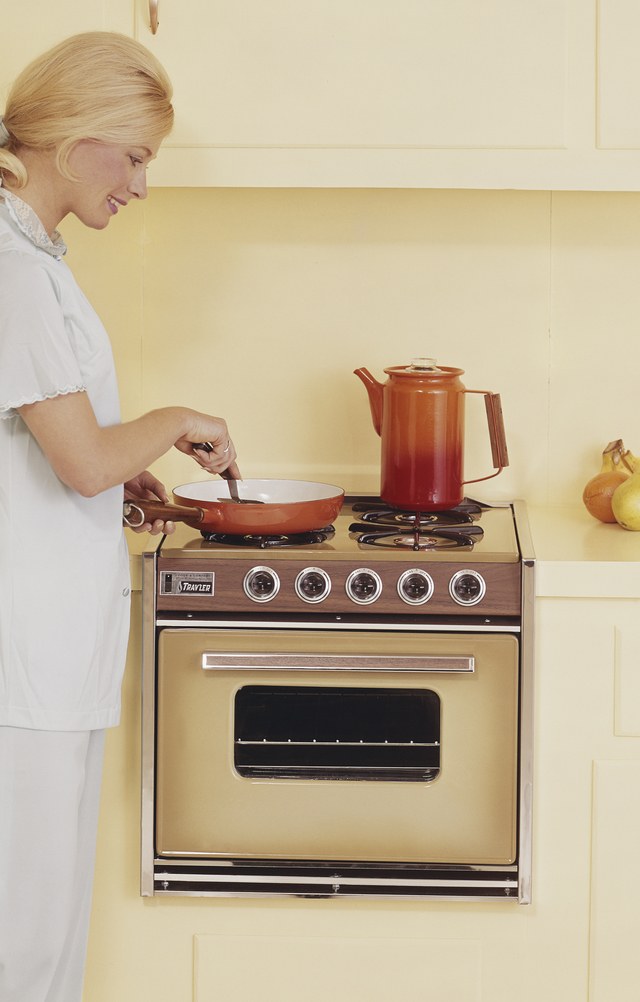 If These Walls Could Talk: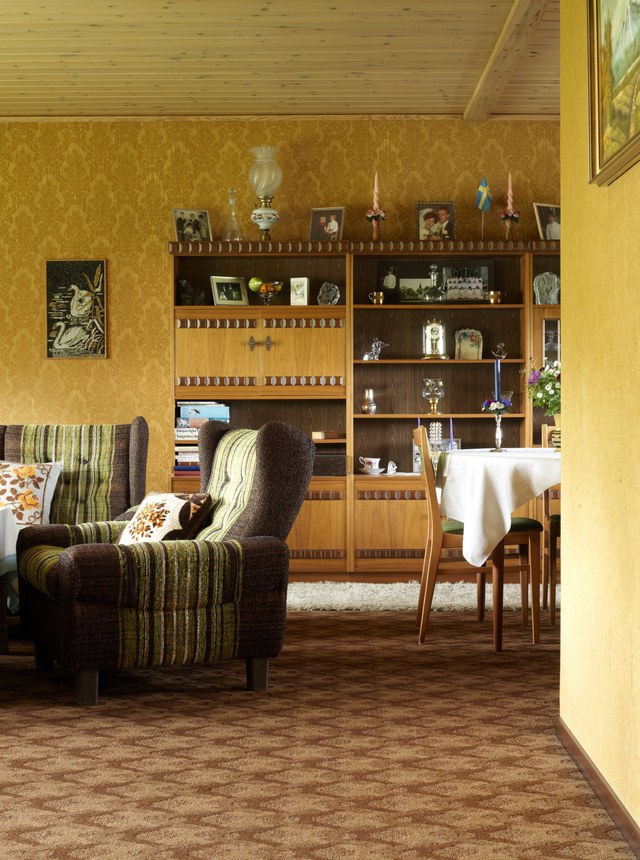 Foiled or flocked, wallpaper took on surprising textures, lending the expression "I'm really feeling these walls" new meaning.
RELATED: The 'Brady Bunch' House Has Been Sold To This Likely Buyer And It Will Be Restored to its 1970's Glory