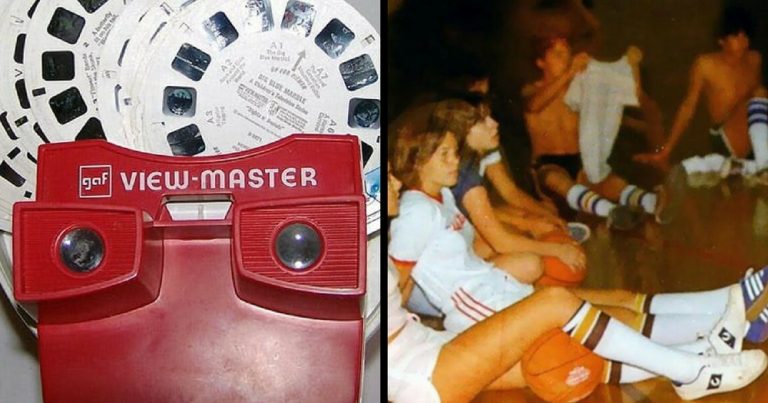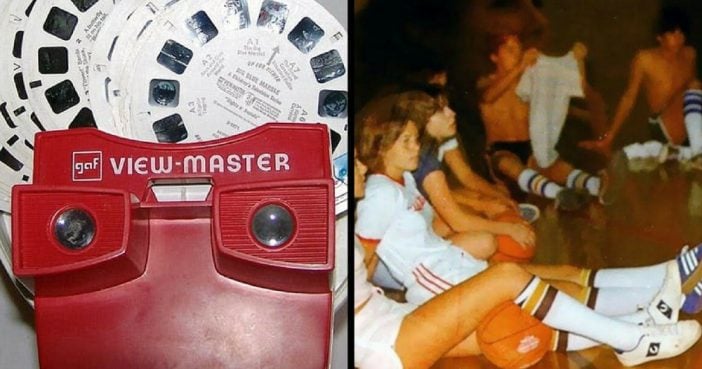 The 1970s was a time filled with interesting, questionable, and exciting things. From fashion to television, to children toys, and to kitchen equipment, the 70s had a bit of everything for something. A time where experimentation with most things was encouraged. The 1970s came and it went, but it definitely left its mark.
If you grew up in the 1970s chances are you remember most things, if not all things on this list. Here are 20 things only 70s kids will remember!
1. Kitchen Chopper
The 1970s was a time filled with experimentation in every way possible, and that includes the kitchen. Companies were looking for a way to make cooking easier, faster, and safer. That's a food chopper that could chop meats, fruits, and vegetables. What's a better way to do so than the kitchen chopper? The food chopper did die down after the 70s and 80s, but has made its way back to popularity in the recent years.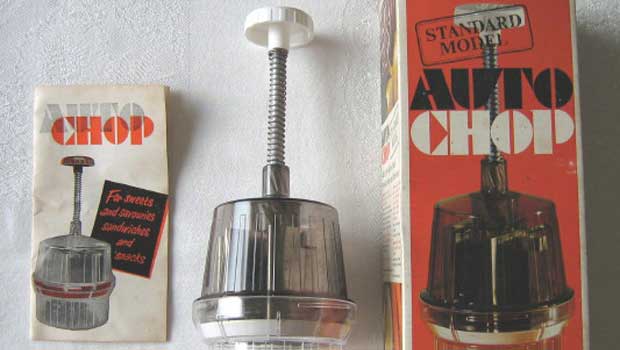 2. Shag Carpeting
If you were a child during the 1970s, if there's one thing that you would constantly see during this time, it was shagged carpet. During the late 1960s and all throughout the 1970s, the carpet quickly rose to popularity with free-loving hippies, people that were well off, and people who just believed it to be cool. By the time the 1980s came, most people were over the shag carpet and left it in the 70s. In recent years, the shag carpet has been making a comeback — with a classier look. One thing is certain about shag carpets from the 70s — if shag carpets could talk, man, the stories they would tell.
3. Hassock
Like the colorful shag carpet, hassocks came in spunky colors and fuzzy materials to make it really stand out and most times the colors wouldn't match. The 70s, what a time to be alive but, like the shag carpet, hassocks are a thing of the past, specifically the 70s.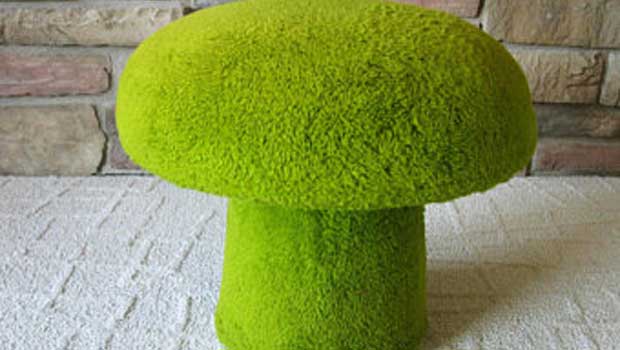 4. Wall Telephone
What's a wall telephone? Some children today don't even have a phone in their house, have never seen a payphone, and could probably never imagine a life without carrying a smartphone everywhere. In the 1970s, cell phones didn't exist. If you wanted to speak to someone it would have to be on your house phone and not just any house phone, but a telephone that was on the wall with a long cord to let you roam free. Since cell phones weren't a thing yet, one could only imagine just how popular wall telephones were throughout the 1970s — it was either that or write a letter.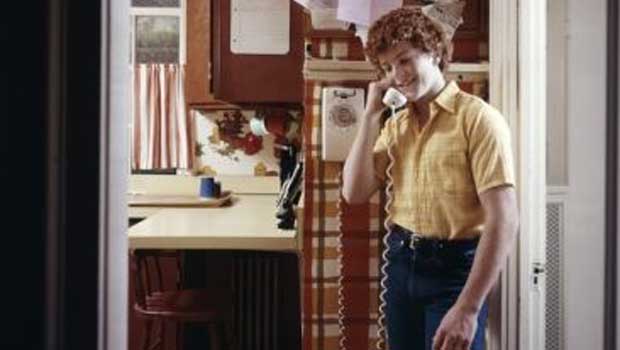 5. Old Hand Mixer
The 1970s were all about easy breezy, finding ways to make things easier, keep things calm, and laid back. If you're a 70s kid, you probably remember your parents using this at one point or another. The hand mixer from the 70s is another kitchen tool to make cooking faster, easier, and making the clean up process a breeze. The mixer is small, colorful, and has a storage place on the sides for the blades. This old mixer seems smaller than the things that came after it.
6. Tube Socks
At some point during the late 1960s, tube socks became a thing and carried well on into the 1970s. They became super popular among skaters and sports stars, giving the public a reason to seek them out. The tube sock became a regular thing for people to wear during the 1970s. During gym class, almost all your peers could be seen wearing tube socks. During the 1980s, tubes socks were seen less frequently and during the 1990s, tubes socks had disappeared altogether. Today, like the 90s, it's rare to see someone wear tube socks, but some companies are still trying to bring back the sock that took the 70s by storm.
7. Pet Rock
During the 1970s, if your parents didn't want to get you a dog, a cat, a lizard, or even a mouse, it wasn't a big deal. In 1975, your prayers were answered; Pet Rocks were there to save the day! Going for $4 on the market your parents couldn't say no. You wouldn't have to feed it, take it for walks, clean up after it, groom it, or constantly tell it to get off the couch; it was every parent's dream. For something that you could find outside for free, Pet Rocks did well in 1975, before it was discontinued in 1976.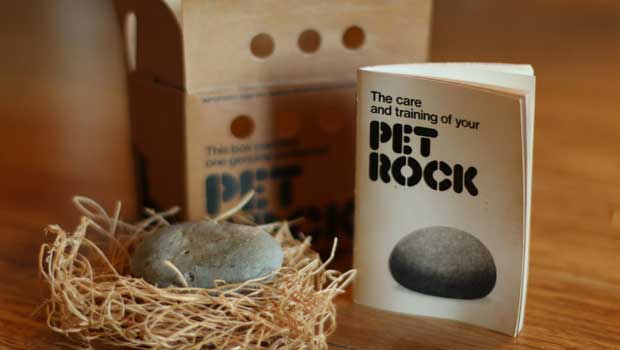 8. Clackers
A lot of interesting toys came out during the 1960s and 1970s. Clackers came out during the late 1960s and carried on well into the early 1970s, becoming a popular go-to toy among children. The Clackers fade lasted a while before they were banned for being a safety hazard. The ones made of hard acrylic plastic could shatter on impact and become shrapnel.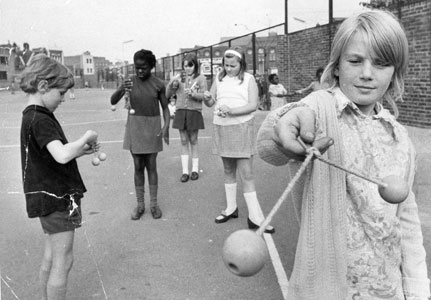 9. Table Trays
The Table tray, TV tray table, or personal table, comes with many names. The TV tray table came around in the early 1950s and has been popular throughout most decades, specifically the 50s, 60s, 70s, and the 80s. Whenever your parents would let you eat in the living room, a TV table would be used. If families wanted to watch a show together and have dinner, a TV table came out. The TV table or personal table could be used for anything, board games, on a hot summer day outside and putting your lemonade on it.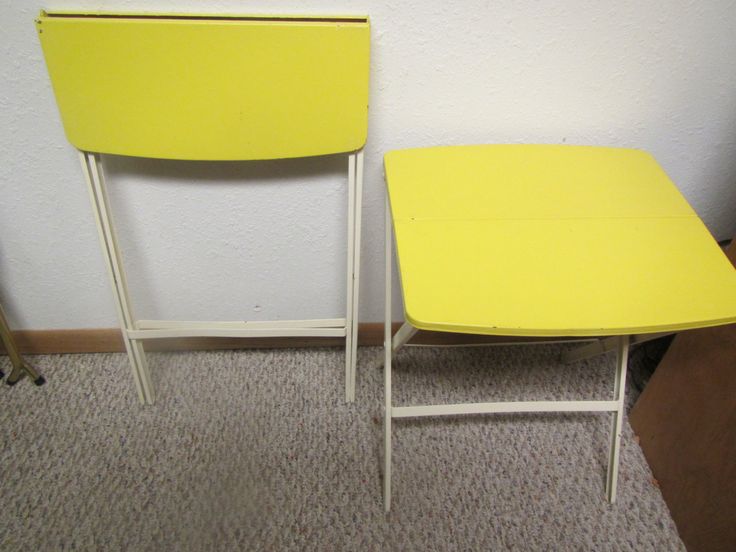 10. Tiger Beat
If you were a teen or pre-teen girl during the 1970s, then chances are you had a copy of Tiger Beat Magazine. The magazine was filled with teen idols, gossip, music, film, and fashion advice and was aimed at teenagers, mainly girls. The covers of the magazine would have some of the biggest teen stars, shiny in all its glory, Tiger Beat Magazine took the girls in the 70s by storm.