Calling all '70s kids… If you grew up in the 1970's, you likely spent at least part of the decade in a wood-paneled rec room where you listened to 8-track tapes of Olivia Newton-John, Donna Summer, and Neil Diamond.
While your parents read The Joy of Sex, played racquetball, debated Watergate, and went to key parties (if they were particularly adventurous), you were hanging around the house. The house, to which, most certainly had some of these dated decor highlights! Enjoy the flashback!
Shag Fest: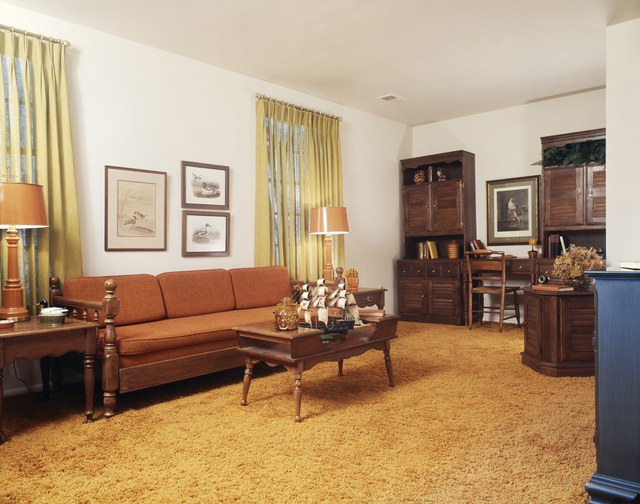 The Brady Bunch decorated their floors with yards of the long, loopy pile known for coming in eye-watering hues (lime green, oceanic blue, acidic orange) and being impossible to clean.
Did your family have any shag? Secretly, I absolutely loved shag and want to decorate a room of mine in complete '70s attitude! I mean we were the '70s kids!
Wise Choice:
Who didn't have one of the ubiquitous macramé owl wall hangings with wooden bead eyes?
They're a hoot!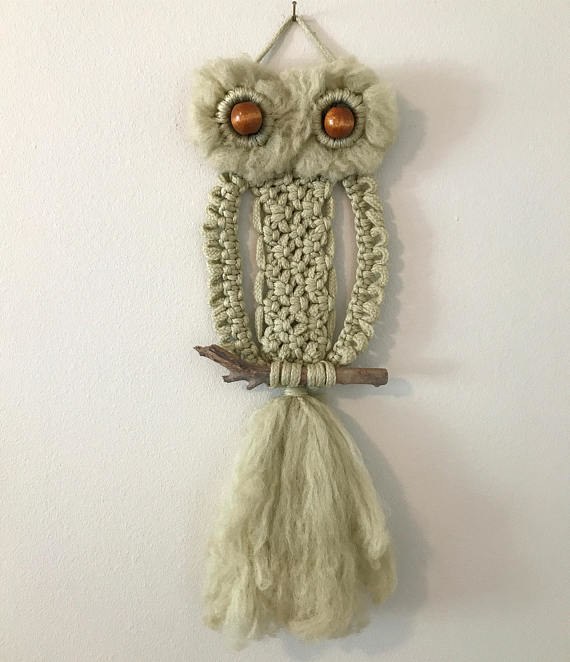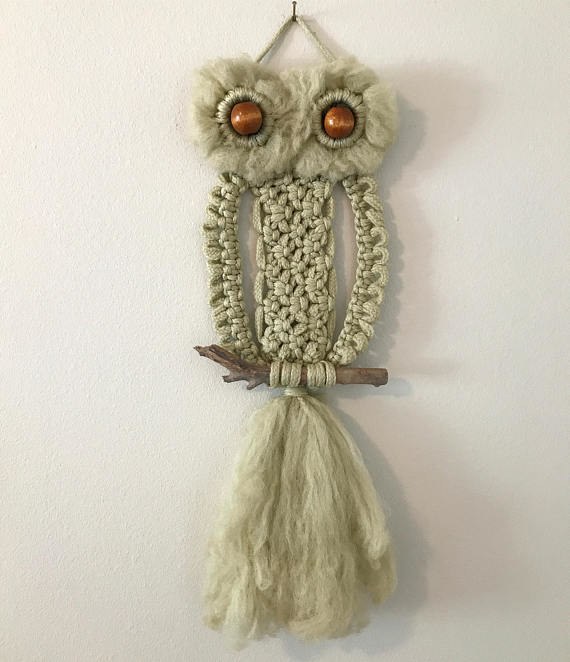 Everybody Must Get Stoned: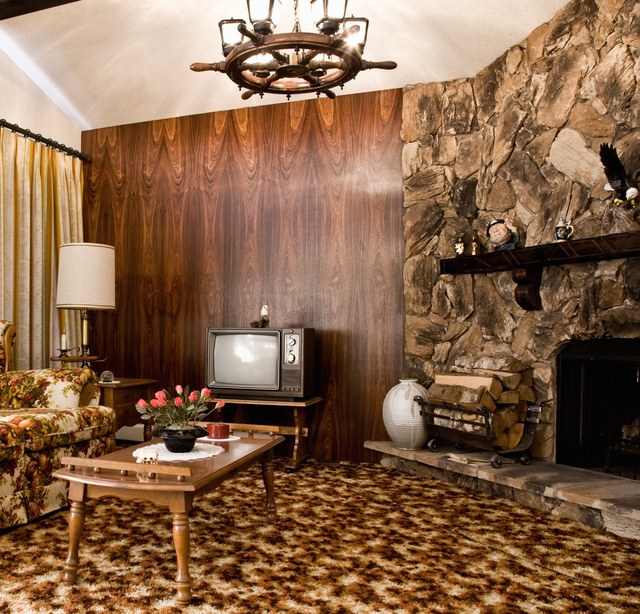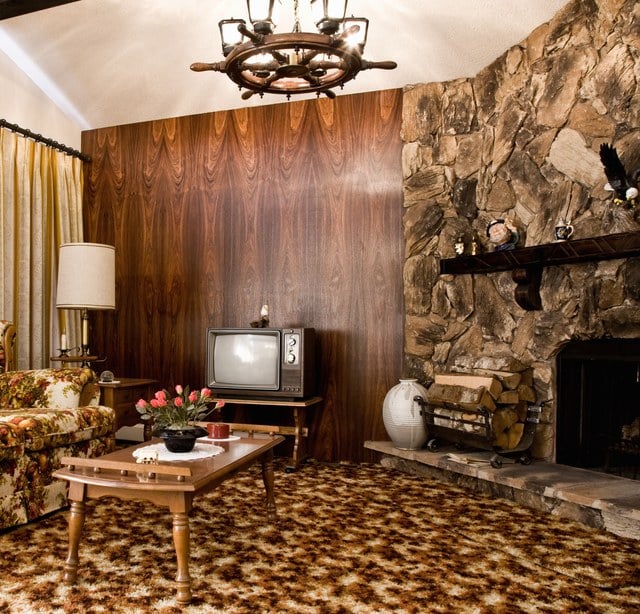 Floor-to-ceiling fireplaces constructed of rough-hewed, boulder-sized rocks gave even modest split-level suburban ranches the air of a hunting lodge.
And obviously this fun title means two things!
Brass Monkey (or Bird, or Flower):
Chrome may have accented the coffee table, but brass, in the form of animal or flower sculpture, was the metal that really stuck.
Feathered Flora: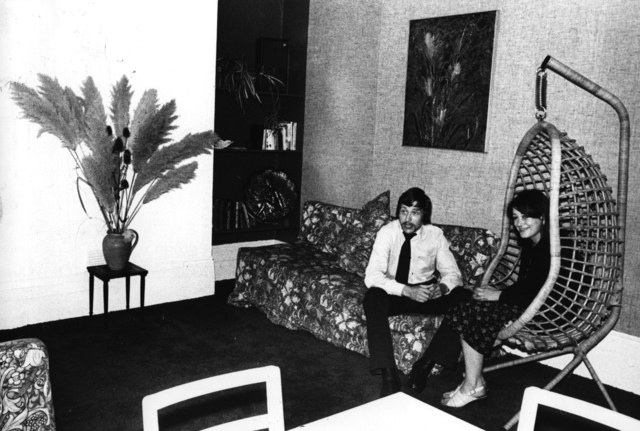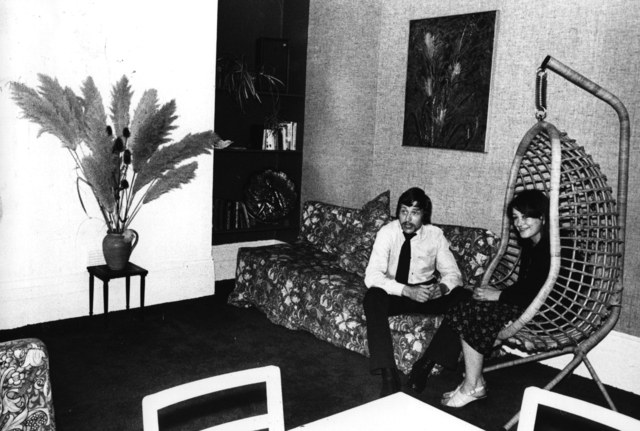 Why freshen a room with anything as pedestrian as fresh-cut blooms when you could accessorize with giant palm fronds, ferns, or other featherlike branches?
Going to Pot:
As the seasons changed, so did the dish towels and pot holders of any au courant kitchen, with a theme to match every holiday.
Here's a cool house that's straight out of the '60s:
Continue on for more '60s and '70s Kids' Decor Memories