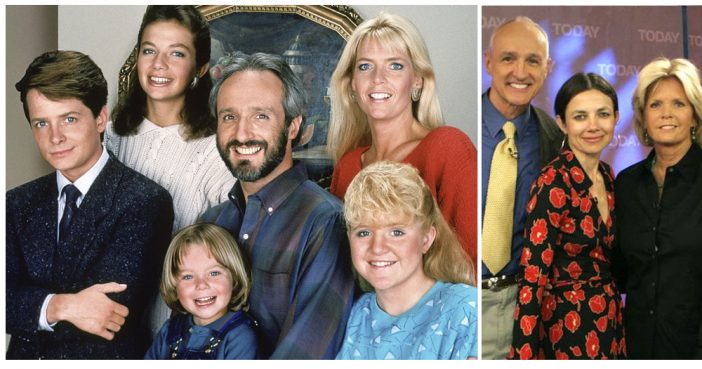 Apart from giving us Michael J. Fox, the 80s sitcom, Family Ties, gave its audience a fictionalized version of a nuclear family life that they were going to fall in love with. Doing a sitcom based on a nuclear family was not a big thing back then. Plus, NBC had trouble maintaining its ratings at the time. Then, Gary David Goldberg came along and gave the network a show loosely based on his life.
Over time, as the audience tuned into their TV channels to watch this show, Family Ties epitomized family life in America at the time. As the political and social scenarios were changing rapidly, the show gave the viewers a portrayal of their very own lives. Michael J. Fox as one of the cast members has come a long way. And so have a few others. Let's have a look at where the rest of the cast is today.
Meredith Baxter – Elyse Keaton
With her role in the show, Baxter created an image of the ideal American mother, despite being an ex-hippie in a show that was airing during some really conservative times. She had a career that was booming even before the show. Post Family Ties, Baxter acted and produced telefilms like 'The Kissing Place' and 'The Betty Broderick Story.' Melodrama was certainly her comfort zone.
Michael Gross – Steven Keaton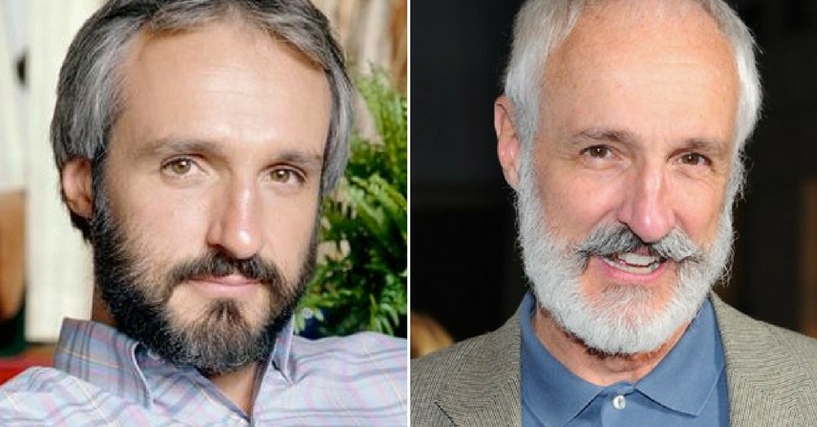 Doing a few roles prior to Family Ties, Michael Gross achieved his breakthrough with Steven Keaton. His role will be cherished forever. It also became a launching pad for Gross as he went on to bag some really good deal after the show ended. He appeared in 'ER', 'How I Met Your Mother,' 'Call Me Fitz,' to just name a few.
Michael J. Fox – Alex P. Keaton
Fox created a stir with his Young Republican role in Family Ties. His fame and name are enough to know how much his role as Alex P. Keaton worked in his favor. Once he was cast in Back to the Future, there was absolutely no stopping him. He went on to do blockbusters, back-to-back. His career just skyrocketed. Presently, he is focusing on attempts to come up with a cure for Parkinson's disease for which he was diagnosed in 1991.
Justine Bateman – Mallory Keaton
Because she was so different from her mother and the rest of the members, Mallory often ended up being the the victim of pranks and jokes. Despite that, her acting was charming and loved by the audience just as much as any other cast member's. After Family Ties, Justine has had a versatile career that involved acting, producing, writing and consulting. She even attended UCLA for a computer science program in 2012. Is there anything this beautiful woman cannot do?
Tracy Pollan – Ellen Reed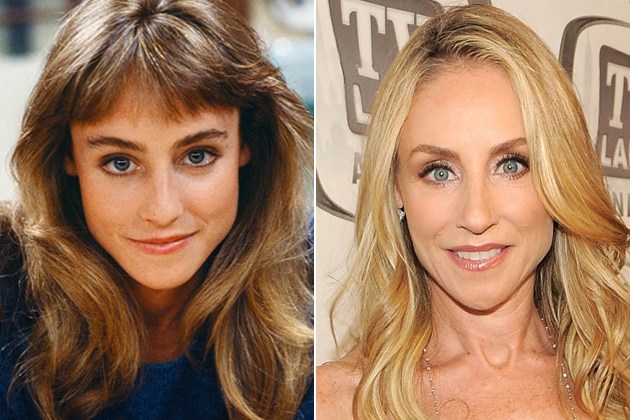 Playing Alex's girlfriend in the show, Tracy charmed many with her acting and chemistry with her on screen boyfriend. The chemistry was so sizzling that it flowed off screen onto their real lives. Pollan and Fox have now been married for about 25 years, with four children. But her Ellen Reed character in the show seems to be her most famous, as her appearances on screen diminished thereafter.
Tina Yothers – Jennifer Keaton
The audience fondly remembers young Jennifer with the golden locks. Well, the young star is all grown up and dons a black hair color now. Before the show, Tina did a few commercials and after the show, she got into the music industry. Ever since, her appearances on the screen have been few and far between.
Brian Bonsall – Andrew 'Andy' Keaton
Like Tina Yothers, the youngest member of the family, Brian Bonsall disappeared from television  and went into the music industry. He was only 5 when he first starred in Family Ties. His amazing acting also landed his a role in Star Trek for seven episodes. Time and again, Bonsall has been in the media for cases related to substance abuse.
Marc Price – Irwin 'Skippy' Handelman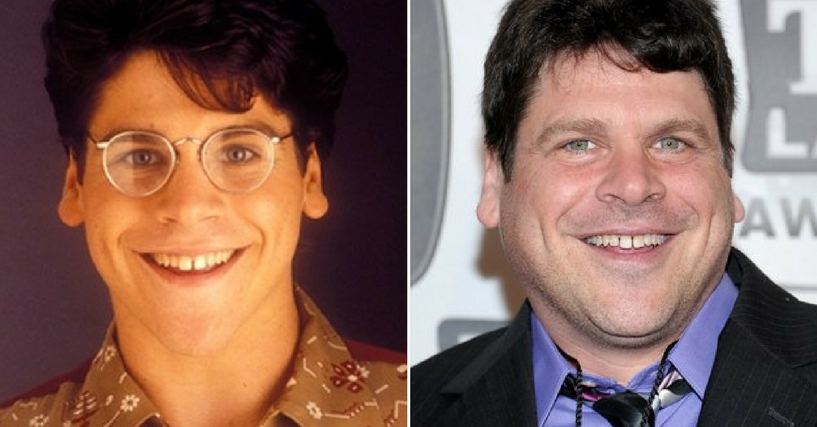 Deeply in love with Mallory Keaton, Skippy was the "dork" of the show. He was that typical character who would moon over his ladylove and be on the receiving end of all the jokes and pranks. His career in acting slithered away after the show ended and Price worked time and again as a writer and producer for The Disney Channel, Food Network, Animal Planet, Showtime, etc.
Scott Valentine – Nick Moore
Appearing in 43 episodes of the show as Mallory's boyfriend, Nick became an instant hit, so much so that a spin-off called 'The Art of Being Nick' was created after him. The show ended, but Scott's character was only taking off. He appeared in the hits, 'NewsRadio,' 'JAG,' and 'CSI: New York.'
Courteney Cox – Lauren Miller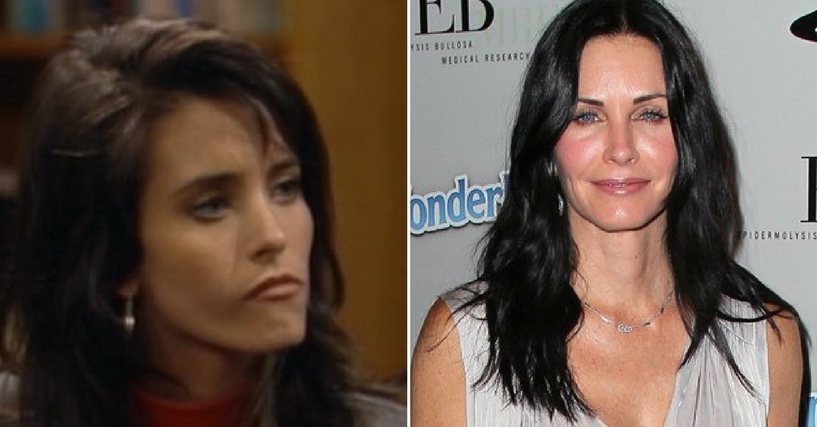 Courtney was only 23 when she came on Family Ties as Alex's girlfriend. It was one of her first steps in a highly flourishing career. She started getting roles in movies like 'Masters of the Universe,' 'Mr. Fantasy' and 'Ace Venture: Pet Detective.' But of course, Cox reached the apex of her career with NBC's Friends, playing the role of Monica Geller. She is currently seen in the hit show Cougar Town.
SOURCE: (The FW)