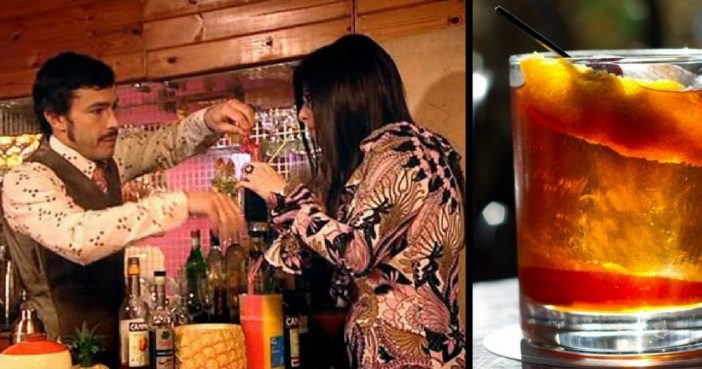 If we're all about '80s and '90s fetishism these days (acid-wash denim fans, rejoice!), you gotta believe it's not too long before whoever's in charge of exploiting cultural nostalgia turns our collective attention to the 1970s.
Maybe not the worst idea. Think about it: the '70s have everything we need right now: showy chest hair to give hipster beard growers new terrain; musicians who generally got by without massive image management or Twitter feuds; and, oh yes, the lily-voiced, strut-worthy confidence of Mr. Barry Gibb. Sure, bring it on.
One thing we can't imagine reviving from the Me Decade: the cocktail culture. And that's a term we use loosely, especially when you compare the '70s bar scene to the modern era, with its house-made bitters and speakeasy passwords and $15 craft drinks. Back in the '70s, drinking was an accompaniment to night life, not the lead act. Which is how you got a drinks culture divided between cheap beer and watered down whiskey on one hand, and hyper-sweet, rich and creamy drinks on the other. (Yes, the latter generally "intended for the ladies." Ugh.)
We're not necessarily recommending you make all of these. You'll notice a prevalence of "crème" — and cream — which may make a bunch of these drinks seem like just … too much. Then again, maybe you need a little more '70s glam in your life. And if you're not quite ready to wear it, drink it.
14. BRANDY ALEXANDER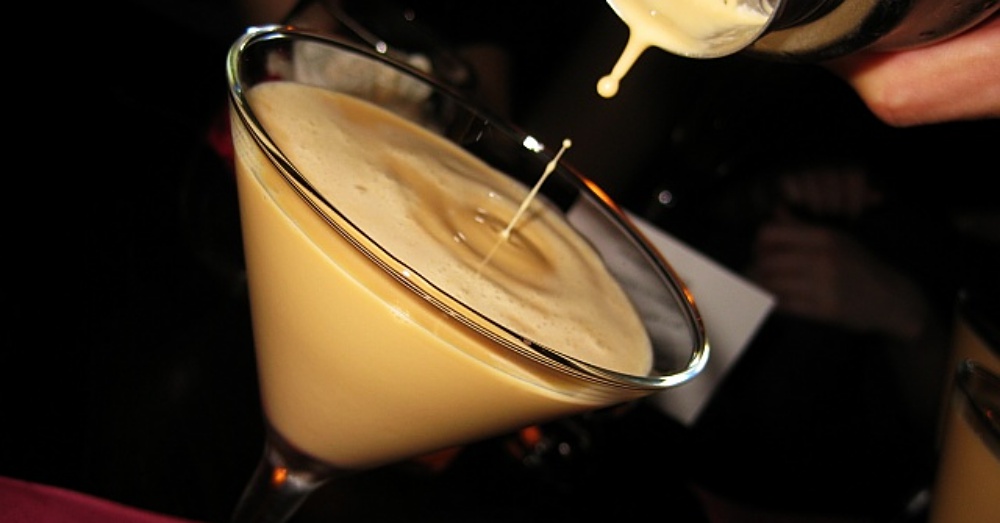 One of the many "crème" vehicles of the 1970s. And actually just damn delicious. How could it not be? Brandy, crème de cacao, and heavy cream. No idea how people fit into those tight suits. And then went dancing.
RECIPE:
1 1/2 oz brandy
1 oz dark creme de cacao
1 oz half-and-half or heavy cream
1/4 tsp grated nutmeg
Combine brandy, crème de cacao, and half-and-half or heavy cream in a mixing glass with ice and shake vigorously. 
13. HARVEY WALLBANGER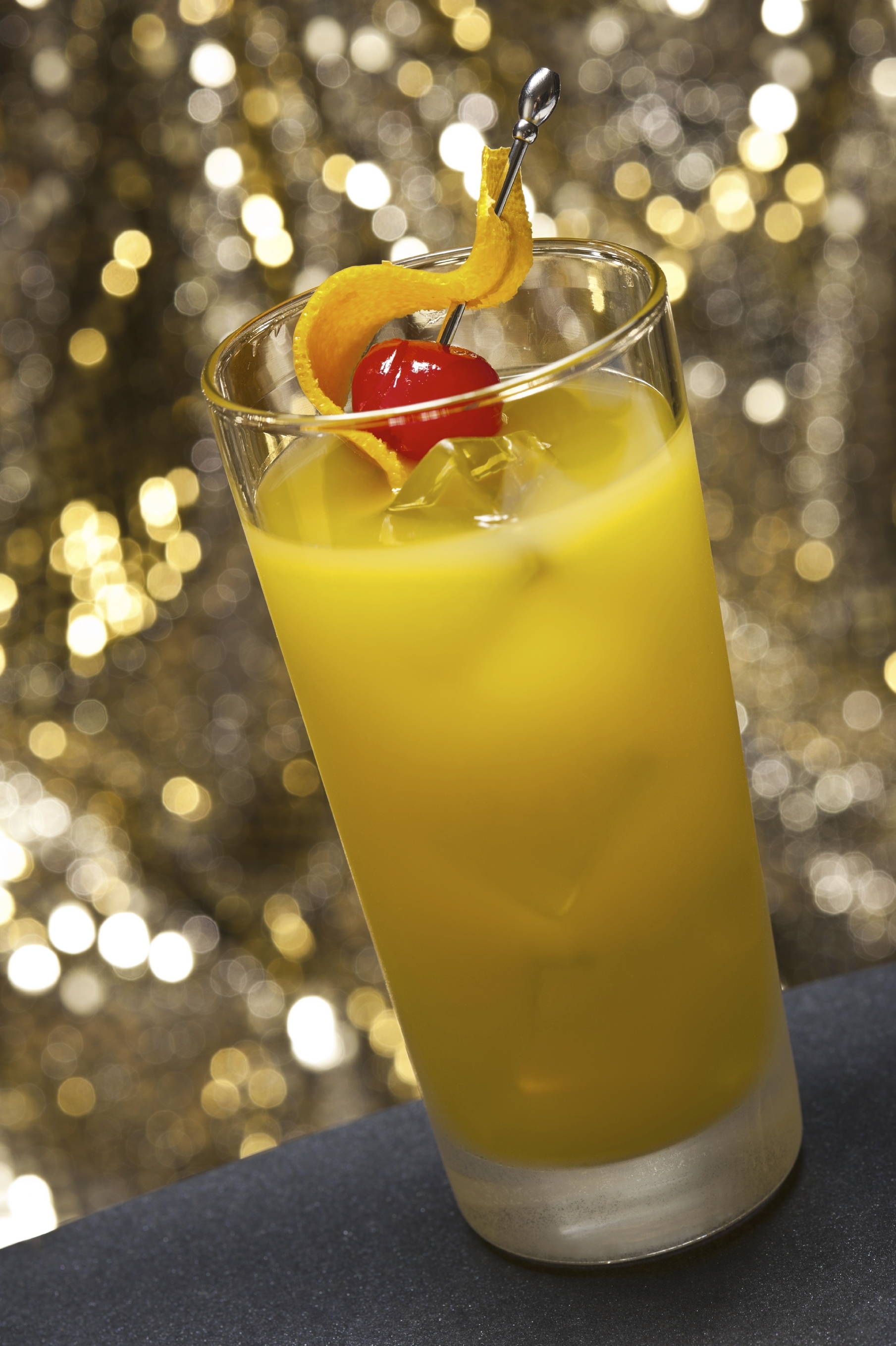 You know that funky bottle of yellow stuff sitting almost totally unused on the back bar? That's Galliano, a sort of vanilla-sweet Italian liqueur. Together with '70s favorite vodka and a bunch of OJ, they create the sweet, golden lovechild that is the Harvey Wallbanger.
RECIPE:
1 1/2 ounces vodka
4 ounces orange juice
1/2 ounce Galliano
1 orange slice for garnish
Fill a highball glass with ice cubes. Mix vodka and orange juice and stir. Float Galliano on top. Garnish with orange slice.
12. TEQUILA SUNRISE
Serious '70s claim to fame since it was the booze that fueled (at least half) of The Rolling Stones 1972 American Tour, aka "The Cocaine and Tequila Sunrise Tour." Yet more juice and a flare of color from (sweet, surprise?) grenadine.
RECIPE:
2 msr tequila
orange juice
2 dashes grenadine syrup
Pour tequila into ice-filled highball glass.  Top with orange juice and stir. Add grenadine. Let sit at bottom of glass. Do not stir. Garnish with a straw and cherry or orange. (Little umbrella optional.)