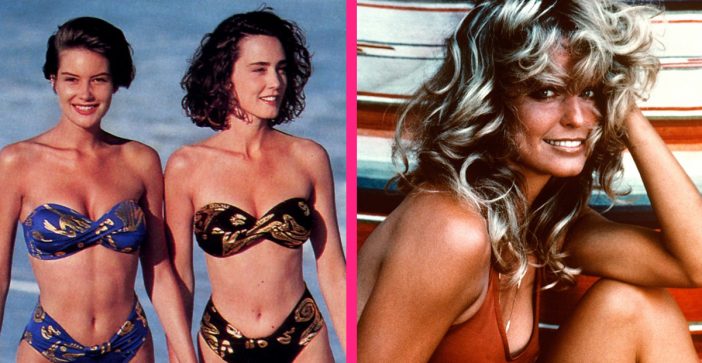 Even though it's 2018 and bikinis are set in style for good, it's no secret that vintage bathing suits are coming back! And they're super cute and popular.
Whether you're rocking the one-piece with a skirt bottom or a high waisted two-piece, these retro styles are making a comeback. We hope you're ready for them!
1. One-piece with skirt bottom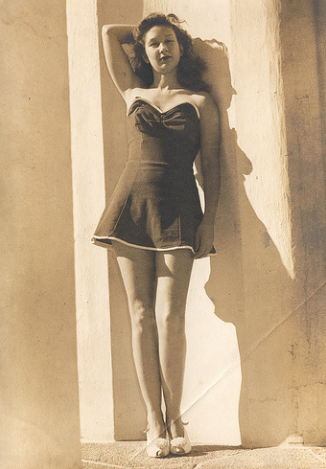 This was a super popular look back in the day. Whether it was a longer skirt like shown in the photo above, or a shorter one that covered just the tops of the thighs, it was a super trendy look that is coming back to stores!
2. High waisted two-piece
https://www.instagram.com/p/BkfQ1nwgVq-/?tagged=vintageswimsuit
High waisted two-pieces were super popular, and are regaining their popularity as high-waisted everything is coming back! From swimsuits to jeans to even pajama pants, high-rise is the in thing now!
3. The average one-piece suit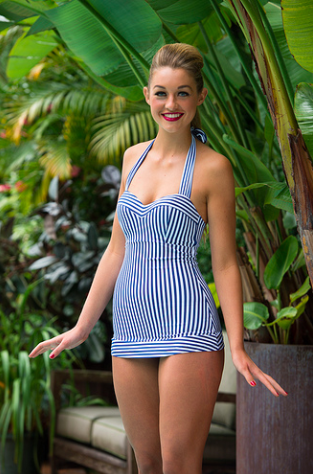 Haven't you heard that one-pieces are coming back? Similar to #1, the little lip over the bottom of the one-piece adds some flair and funk to the suit. This was a hugely popular part of vintage swimsuits!
4. Vintage tankinis
https://www.instagram.com/p/BkffEIxD8rf/?tagged=vintageswimsuit
The vintage tankini almost takes on the form of your modern day romper besides the obvious opening in the middle! It's the shorts that really make the vintage tankini stand out from today's tankinis… and they're super adorable!
5. The no-back swimsuit
https://www.instagram.com/p/Bkfe3K3DwD6/?tagged=vintageswimsuit
This one is absolutely to die for, and will also cause you not to suffer from those criss-cross tan lines on your back! The no-back swimsuit is definitely making a comeback, complete with those cute little booty shorts at the bottom- a classic vintage swimsuit style!
6. Off-the-shoulder fringe
https://www.instagram.com/p/BkVWjFGDxME/?tagged=vintageswimsuit
Fringe is back, baby! Many off-the-shoulder looks are complete with some fringe at the end, adding some extra flare to the bathing suit top. While most women would not think of wearing anything with even a little sleeve to the beach, these tops are becoming a hot seller on the swimsuit market today!
7. The playsuit
https://www.instagram.com/p/BkOhU79jzch/?tagged=vintageswimsuit
These are perfect for a day at the beach! The playsuit is also complete with the popular high-waisted look, making them a popular pick for today's swimsuit market. You'll feel comfy and look totally stylish!
What did you think of these vintage swimsuits? Be sure to SHARE this with a friend if you love them!