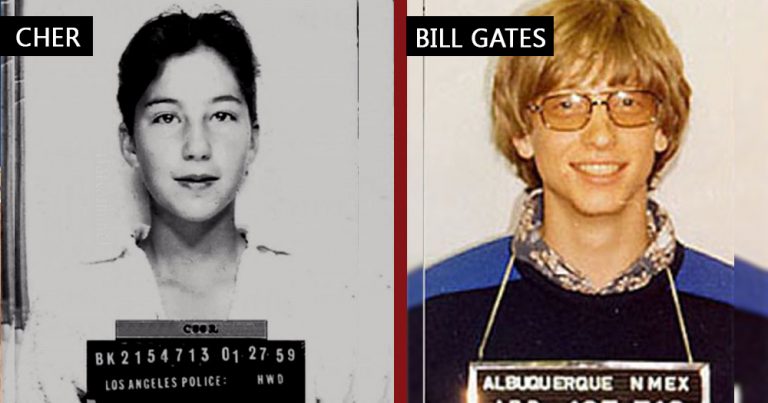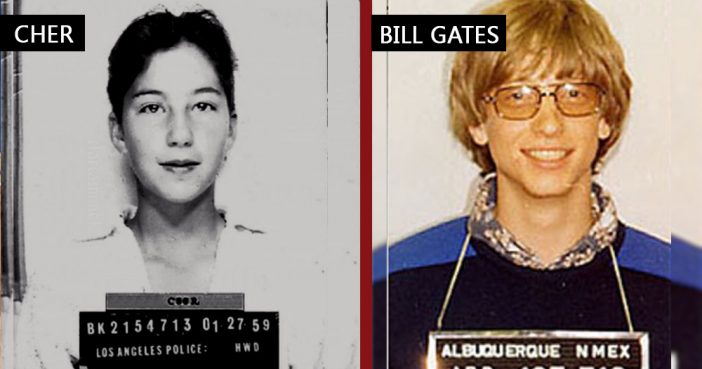 Have you seen these celebrity mugshots? Some of Hollywood's biggest stars, like Cher, Jane Fonda, and Judge Reinhold have been arrested and have subsequently had mugshots taken of them that will go down in history as some of the most unsuspected and surprising.
Take a look at these unfortunate mugshots—the good, the bad, and the ugly. From super-stylish to not so much, we've rounded some surprising celebrity mugshots.
Jane Fonda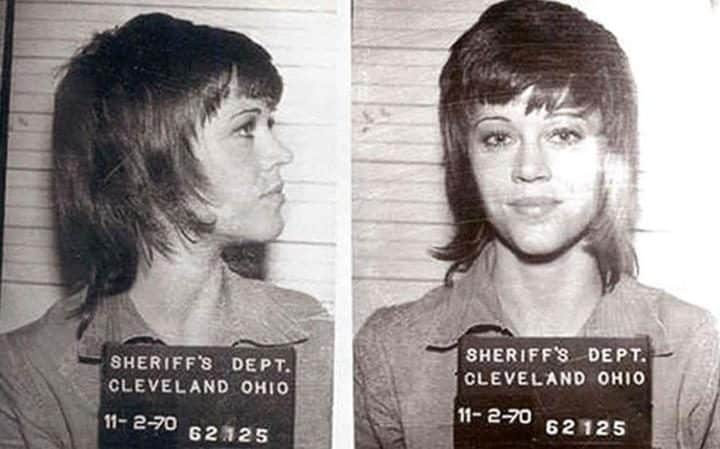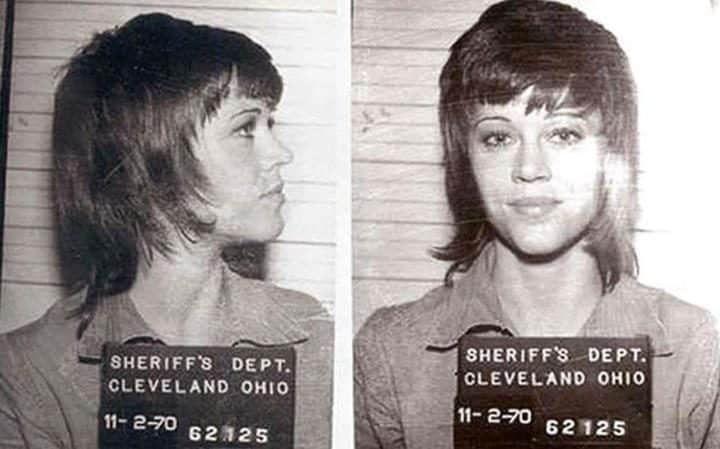 Hanoi Jane was arrested and this mugshot was taken for kicking a police officer in November 1970 in Cleveland for having a lot of pills in her possession.
RELATED: '70s Sitcom Stars Accused Of Serious Crimes
Suzanne 

Somers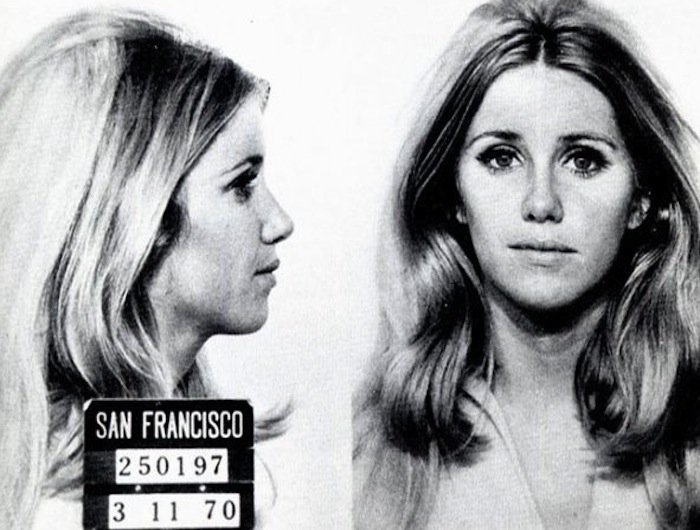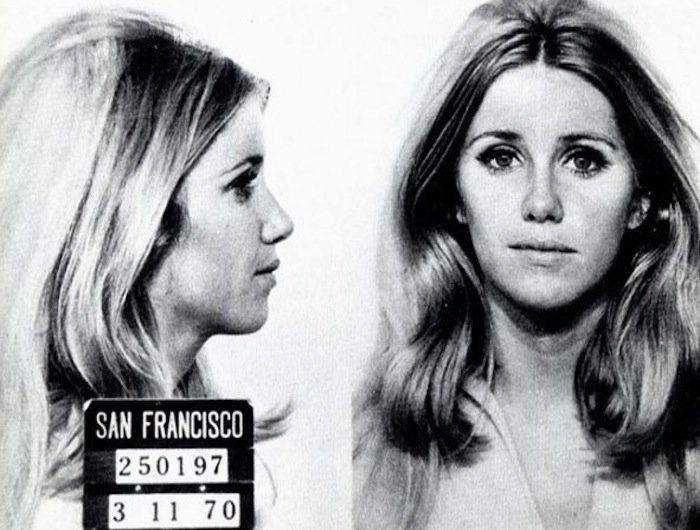 Somers was arrested in Sanfransico in 1970 when she attempted to pass bad checks totaling around $100. She would then avoid prosecution by agreeing to pay the full amount back. 
Daryl Hannah
Hannah was arrested while protesting the construction of a pipeline designed to bring crude oil from Canada to the Gulf Coast refineries back in October 2012.
Pia Zadora
Singer-actress Pia Zadora was arrested in June 2013 on suspicion of domestic battery and coercion after a disturbance at her Las Vegas home. She was released after posting $4,000 bail.
Carmen Electra
Carmen Electra was arrested on battery charges involving her former basketball star husband Dennis Rodman back in 1999.
Cher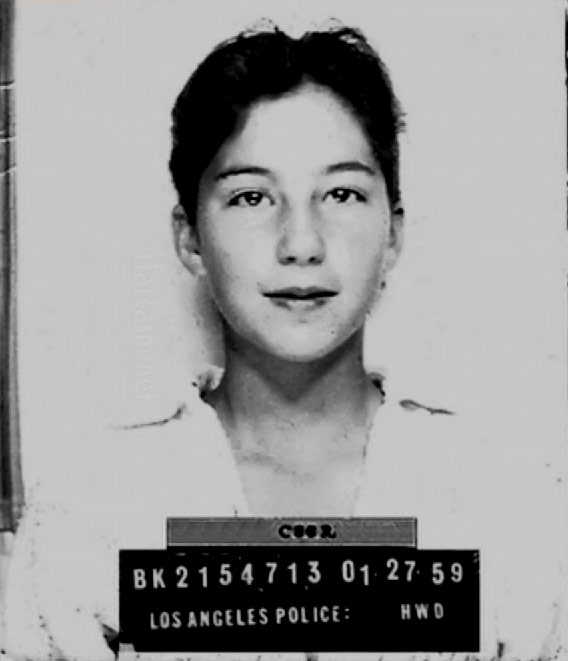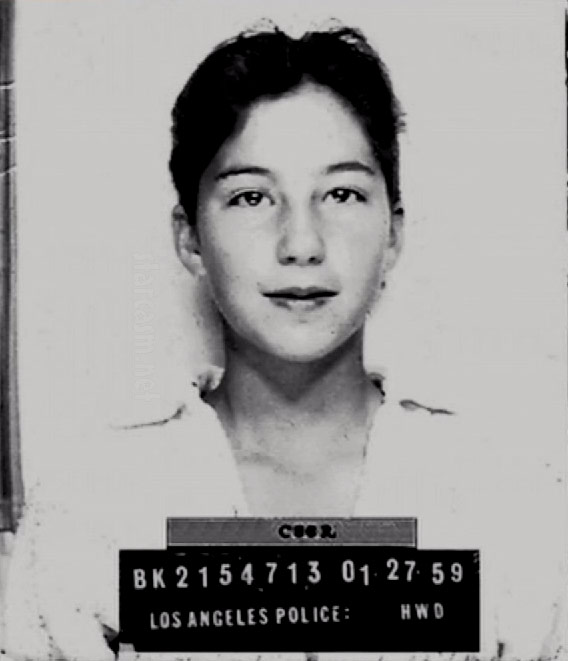 Cher was arrested at the age of 13 for driving her mom's car around a local drive-in back in 1959. She did not have a license at the time and it's safe to say, her mother was not happy about it.
Judge Reinhold
Actor Judge Reinhold, best known for his roles in 1980s movies including Fast Times at Ridgemont High, was arrested on a disorderly conduct charge after a confrontation with security agents at Dallas Love Field in December of 2016. According to Transportation Security Administration employees, he apparently refused to submit to a screening at a checkpoint.
Rip Torn
The late Rip Torn was arrested in 2006 on a charge of driving while intoxicated in New York.
Dustin Diamond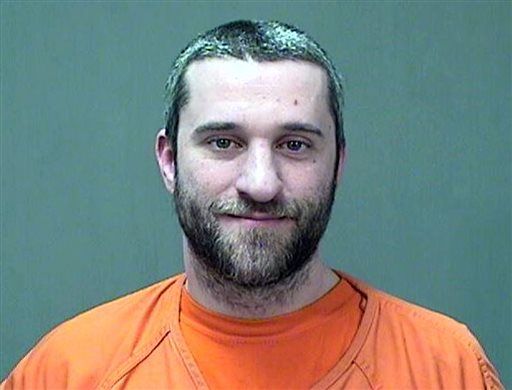 Dustin Diamond, who is best known for playing Screech on the 1990s TV show Saved by the Bell, was charged with stabbing a man at a Wisconsin bar on Christmas Day in 2014. Yikes.
Frank Sinatra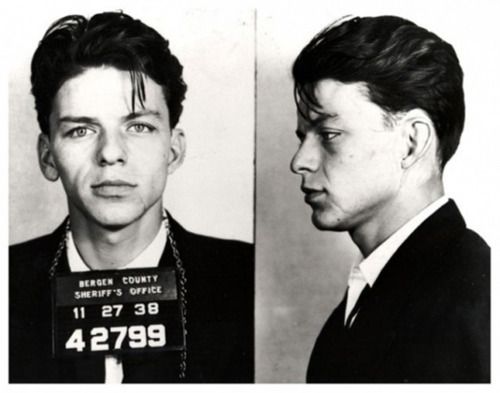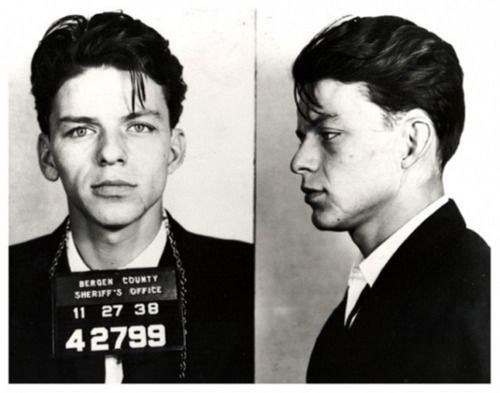 In 1938, "Ol' Blue Eyes" was arrested for attempting to court a married woman. Later the charge was changed to adultery and ultimately dismissed.
Nicholas Brendon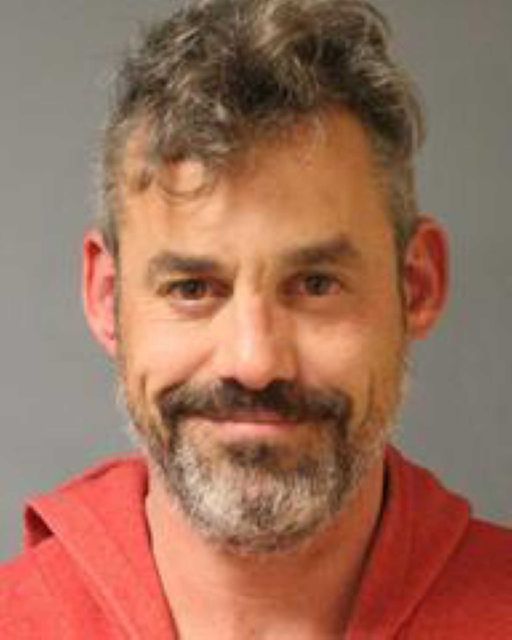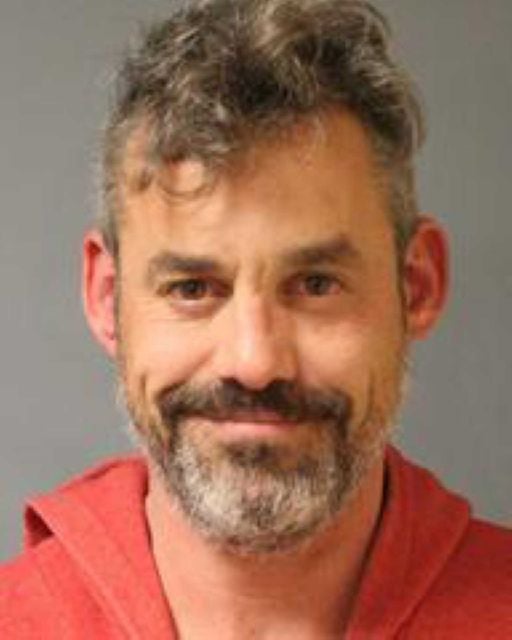 Nicholas Brendon, an actor from Buffy the Vampire Slayer, was arrested in September of 2016 after a fight with his girlfriend.
Steve McQueen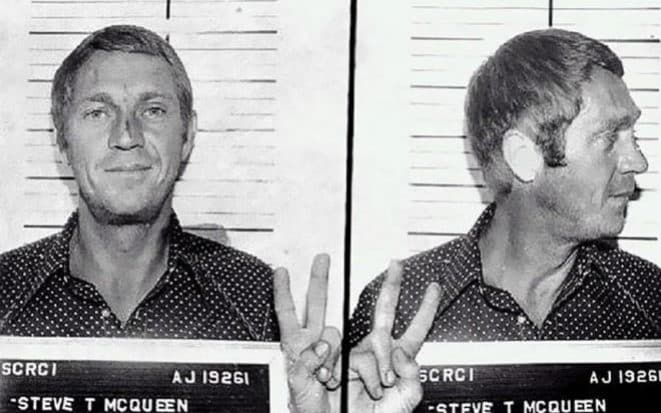 In 1972, Steve McQueen was arrested for drunk driving. After posting bail, he left town and was later convicted in absentia for reckless driving.
James Brown
The Godfather of Soul was arrested in January 2004 on a domestic violence charge made by his wife at the time, Tomi Rea Brown.
Prince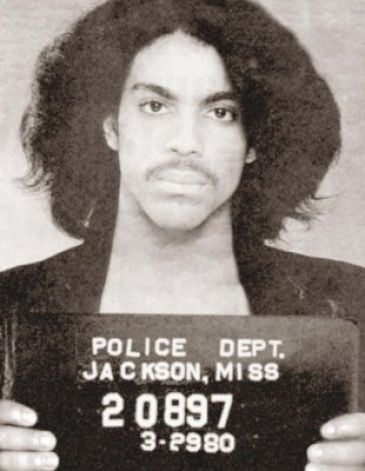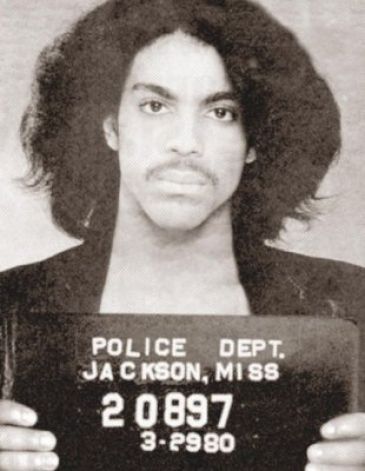 Prince and one of his bandmates were arrested in March of 1980 in Mississippi for pulling a prank on an airplane.
Nick Nolte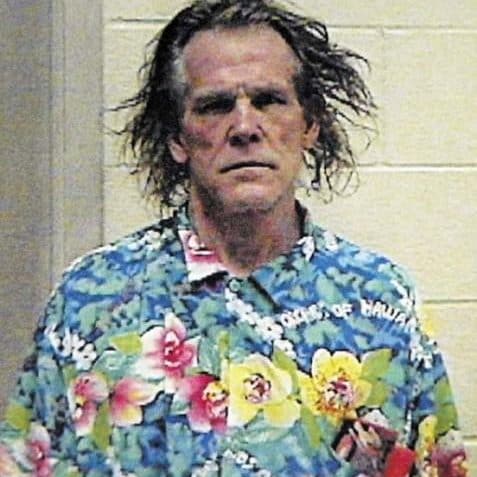 On September 11, 2002, Nolte was arrested on suspicion of drunken driving in Malibu, California. He would check himself into Silver Hill Hospital in Connecticut for counseling just three days later. Some testing later showed that he was under the influence of GHB at the time.
Bill Gates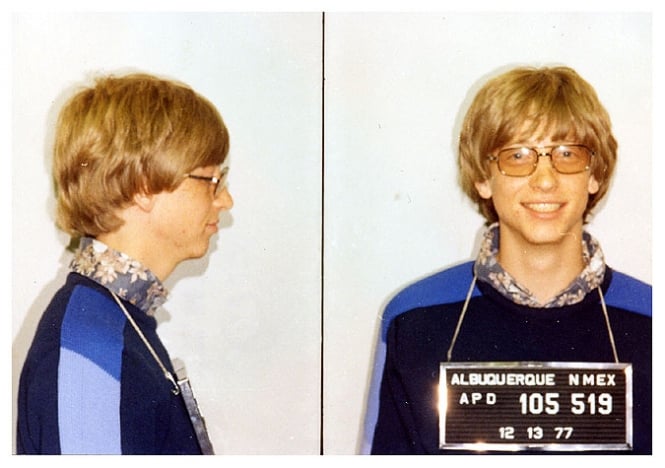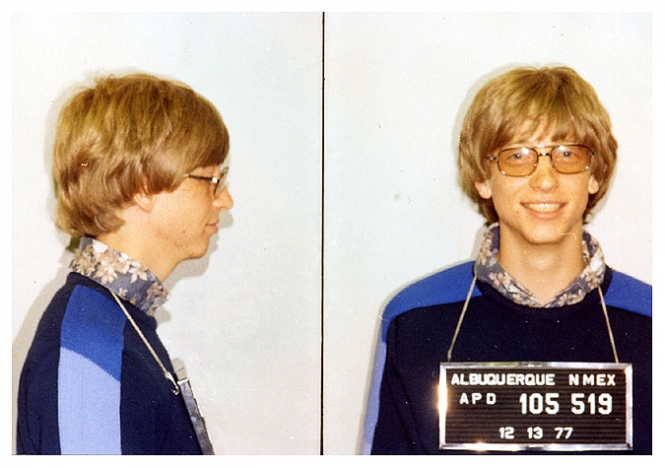 The Head of Microsoft, Bill Gates, was taken in by police in 1977 after a traffic violation.
Robert Todd Harrell
Robert Todd Harrell, the bassist of 3 Doors Down was charged with vehicular homicide by intoxication after an interstate crash claimed the life of another motorist in April of 2013.
Dennis Hopper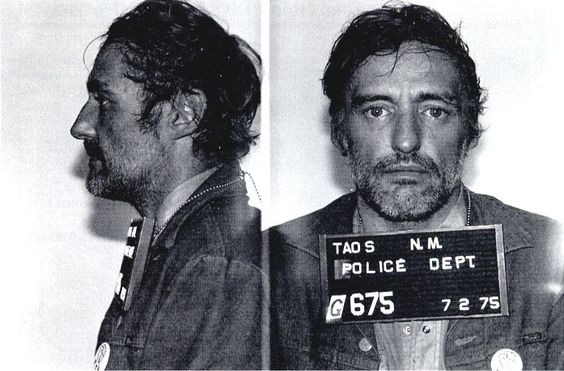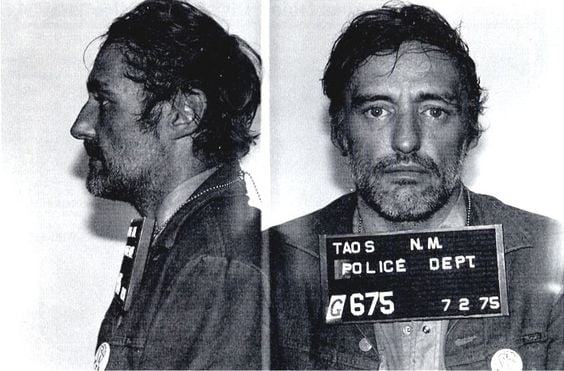 The Easy Rider star was caught driving recklessly in New Mexico. He pleaded guilty, paid a fine, and was released.
David Cassidy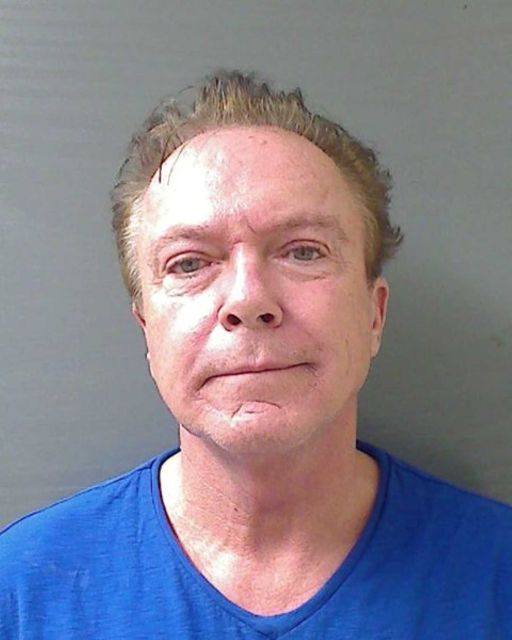 David Cassidy, best known for his role as Keith Partridge on The Partridge Family, was freed on $2,500 bail in August 2013 after being charged with felony driving while intoxicated in upstate New York. He was charged with DWI after tests showed his blood-alcohol content at .10, which was higher than the state's legal limit of .08.
Judge Joe Brown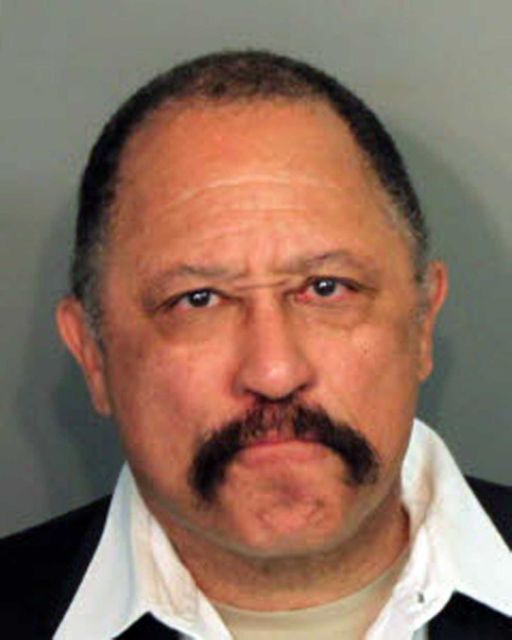 Judge Joe Brown was arrested and charged with five counts of contempt of court in Tennessee. He was then sentenced to five days in jail after causing an outburst Monday in a courtroom hearing.
Vince Neil
Motley Crue singer Vince Neil was arrested in Las Vegas on a drunken-driving charge on June 2010.
Randy Quaid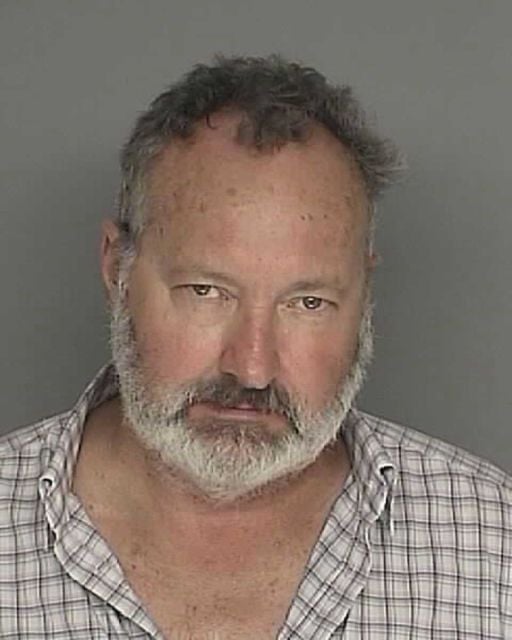 Actor
Randy Quaid
was arrested on charges of felony residential burglary and entering a noncommercial building without consent.
Robert Downey, Jr.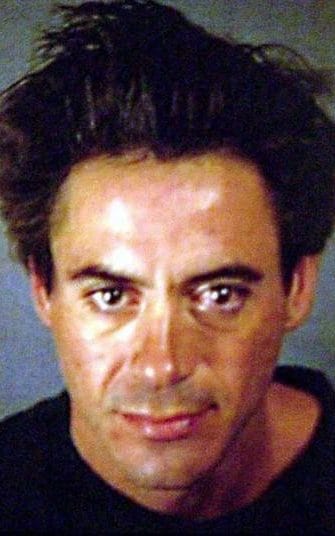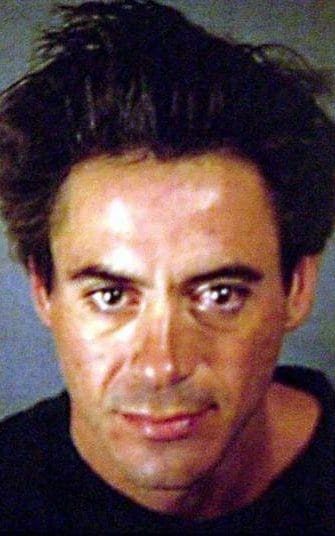 Actor Robert Downey, Jr. was charged on November 25, 2000, with possession of cocaine and methamphetamines. He was released from prison after serving a year in jail.
Joseph Gannascoli
Actor Joseph Gannascoli of The Sopranos was arrested on a DUI charge in June 2010.
Reese Witherspoon and James Toth
Both Reese Witherspoon and James Toth were arrested on a disorderly conduct charge after a state trooper claimed Witherspoon wouldn't stay in the car while Toth was given a field sobriety test.
SOURCES:
Total Beauty's Story: Best And Worst Celebrity Mugshots
Newsday's Story: Celebrity Mug Shots
Telegraph's Story: Celebrity mugshots: Police booking photos of Hollywood actors, pop stars and sporting heroes
And add your comments to the comment section below. Are we missing anyone? Let us know!