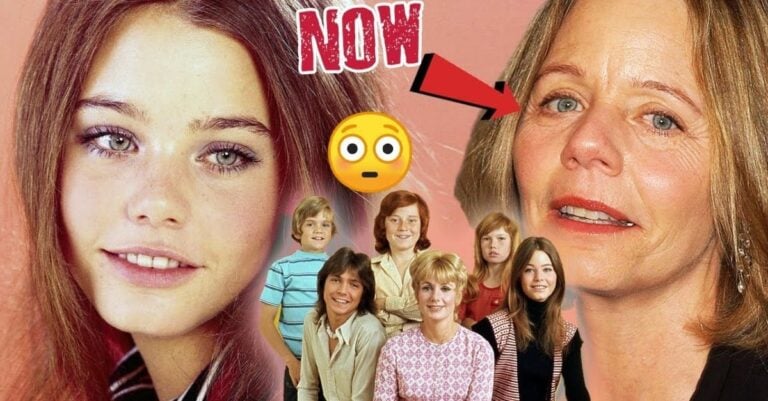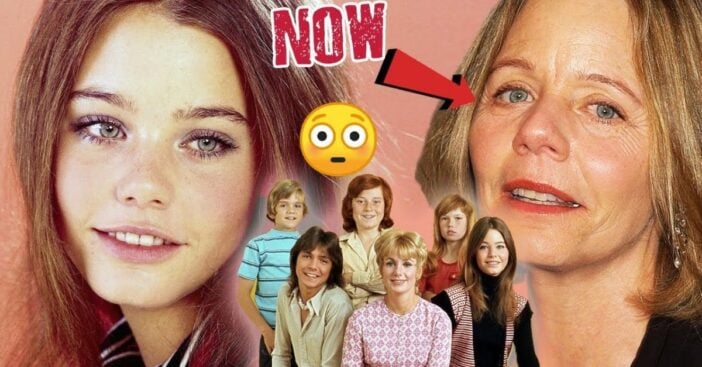 *FAQs at the bottom of article*
UPDATED 01/19/2023
The Partridge Family, starring the late David Cassidy, was a 1970s musical sitcom that rose to fame quickly with its premise loosely based on the real-life musical family, The Cowsills. The show earned its first public recognition with two 2003 TV Land Awards for Hippest Fashion Plate (David Cassidy) and Favorite Teen Dream (Susan Dey). The show was nominated for several others, including a Grammy Award in 1971.
Many networks have chosen to air reruns of the show including Nickelodeon's Nick at Nite segment from 1993 to 1994, Fox Family, Hallmark Channel, and currently, digital subchannel Antenna TV through Sony Pictures Television. So, where are The Partridge Family actors now? Let's take a look…
1. David Cassidy
David Cassidy, who played the role of Keith, unfortunately passed away in 2017 from liver and kidney failure, but rightfully deserves an honorable mention. Cassidy was just 20 years old when he became Keith Partridge, the band's lead singer, and eldest Partridge child.  It just so happened that a casting director saw him perform and Cassidy was quickly signed by Universal Studios. By 1969, David was nabbing guest-spots in hit shows like Mod Squad and the wildly popular Bonanza.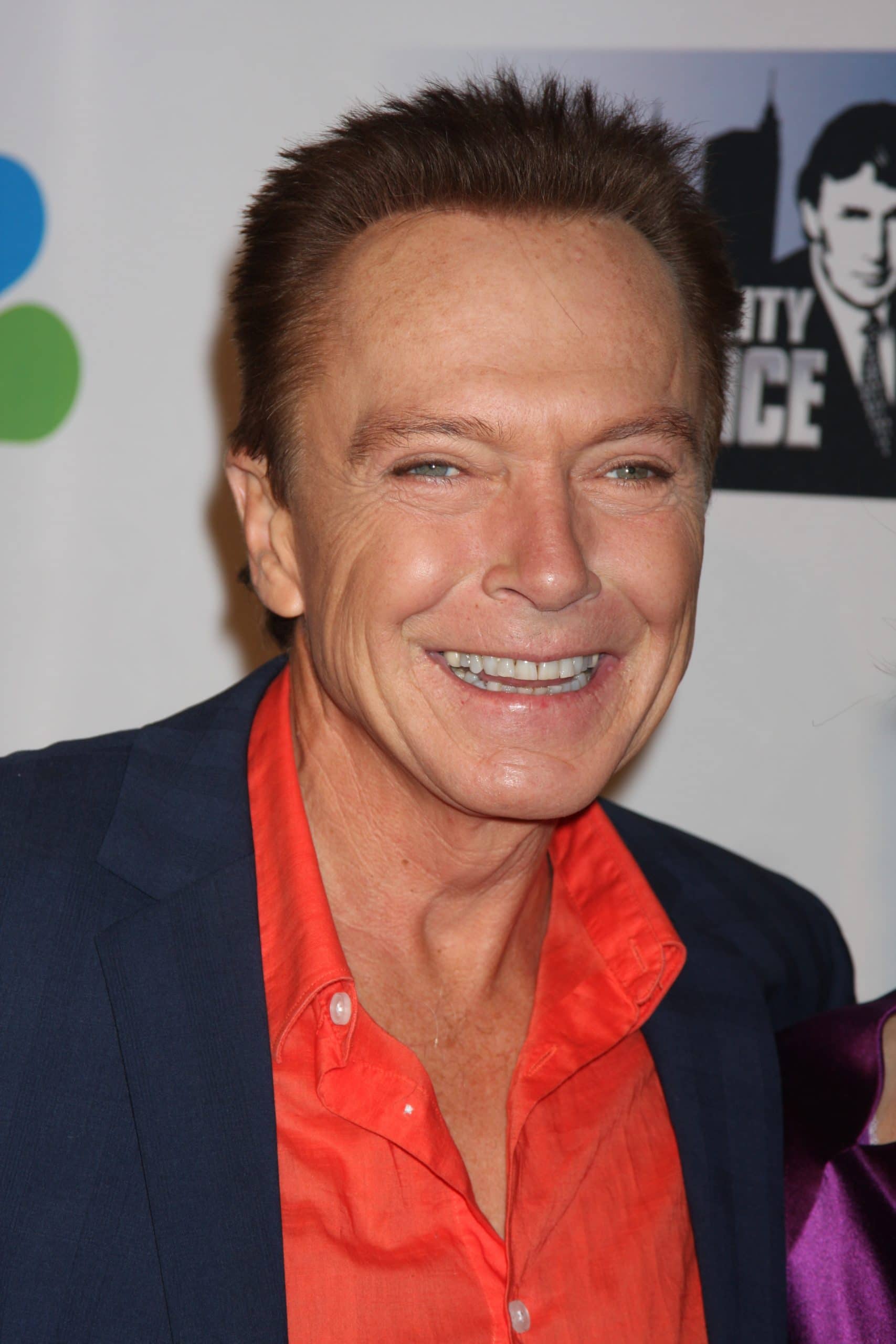 He was known as a '70s heartthrob while in The Partridge Family and, in his later years, guest starred in a number of TV shows including CSI: Crime Scene Investigation. He starred in the series David Cassidy: Man Undercover (1978 to 1979) and Ruby & The Rockits  (2009). Cassidy also found success with live performing and had several different popular shows in residency in Las Vegas. However, the stark contrast from the heights of Keith Partridge, to the lackluster Hollywood success that followed, further pushed Cassidy to the brink. He suffered from alcoholism and drug abuse. Cassidy also had multiple DUI's in the 2010s, and his vices ultimately contributed to liver failure, which became his cause of death in 2017 at the age of 67. But no one will ever forget the name, the smile, and the voice of David Cassidy.
2. Shirley Jones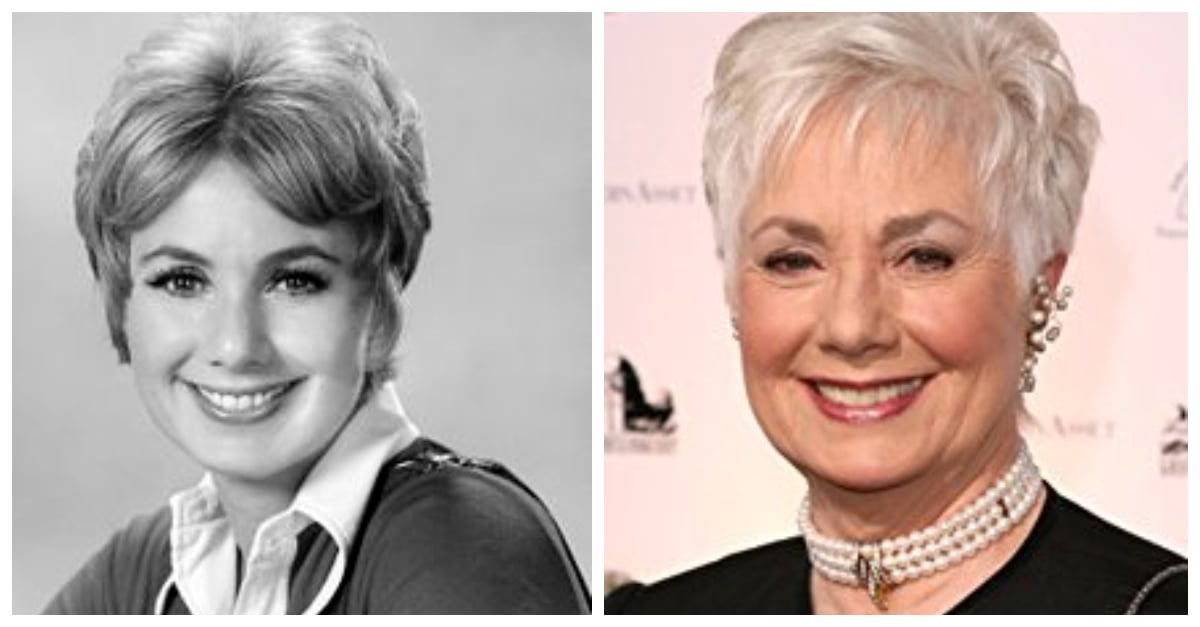 Shirley Jones played the role of family matriarch Shirley Partridge, funnily enough. Shirley proved an integral part of the Partridge Family, even when the show was still in the works. Born in 1934, she made a career out of embracing the role of a kind, reliable figure in numerous titles, many being musical projects that allowed her to show off her vocal range. That talent became apparent to the famous composers Rodgers and Hammerstein, who took note of Shirley in an audition. By 1955, she earned a spot as the female lead in the movie adaptation of Oklahoma! The musical films just kept on coming after that.
Rodgers and Hammerstein weren't the only ones who noticed her musical chops. Shirley's casting as Mrs. Partridge was absolutely non-negotiable for the show's creators. Since the TV series, Shirley, 88, has starred in a number of TV series, although her activity in the film and TV industry has slowed in recent years. Her last film was 2018's Eco-Teens Save the World.
3. Danny Bonaduce
Wisecracking Danny Partridge sported the unmistakable head of flaming red hair. He was the group's bass player, also lending his voice for the family band … with singing and his smart-aleck remarks. Despite the wholesome chapter with the Partridge clan, by Bonaduce's account, his own upbringing was strained, mostly because of his father. The whole affair exposed Bonaduce to a lot of physical and emotional abuse. He got an escape, however, thanks to how darn cute he was. At just 8 years old, Bonaduce got his first role on the short-lived Jerry Van Dyke led-show, Accidental Family. At age 10 he was cast in a few episodes on Mayberry R.F.D. starring Ken Berry, and even two episodes on Bewitched! The following year, in 1970, Danny became a Partridge, and quickly became as recognizable as they come.
Several decades later, his Partridge legacy earned Bonaduce, now 63, a Former Child Star "Lifetime Achievement" Award. Danny's career had a bit of everything. Television guest appearances and roles in films were fairly frequent, but nothing like Partridge. His next longtime gig would be as a radio talk show host. He had a segment called "Bonaduce's Buzz" on a Seattle radio station.  Sadly, and similar to David Cassidy, Bonaduce struggled with drug addiction and alcoholism, subjects that he discussed in his 2005 reality show, Breaking Bonaduce. He is a black belt in Karate and is currently married to his third wife, Amy Railsbac, who he wed in 2010. 
Bonaduce has been relatively quiet in recent years when it comes to acting. His last known role was in the TV series The Kids Are Alright in 2019.
4. Susan Dey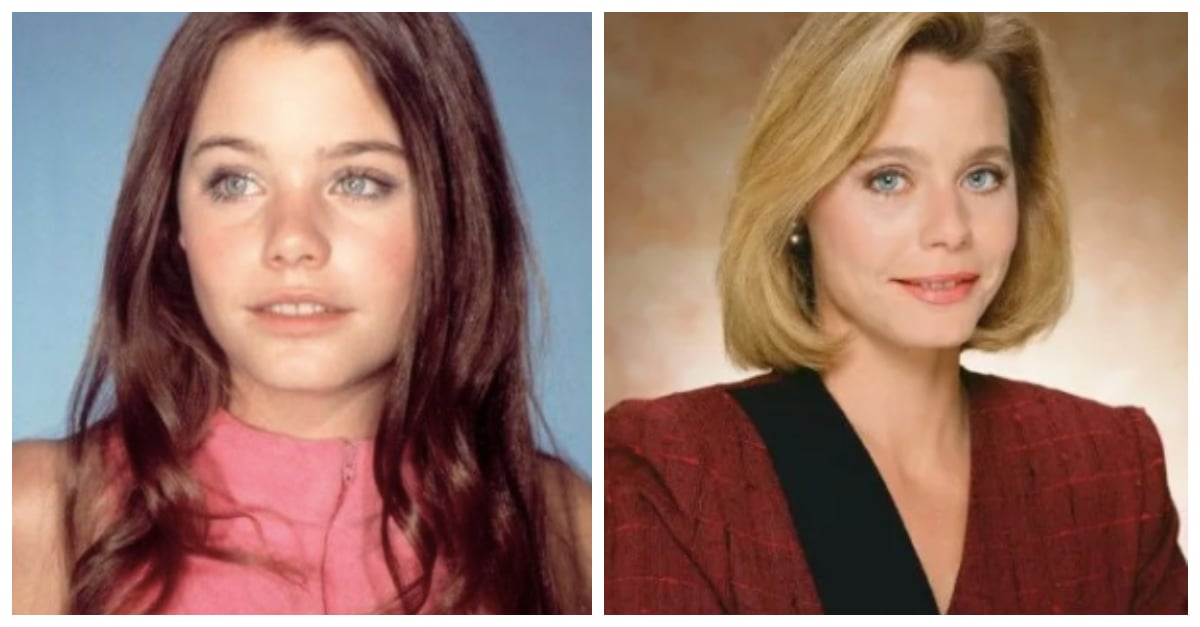 Susan Dey, who played the role of Laurie Partridge, was a teen model and at 17 joined the Partridge clan. Her character cared a lot about relevant, worldly topics, and Dey was just the girl to express this deeper side to the show. People took note of Susan, garnering her first movie role in 1972's Skyjacked. Post-Partridge, Dey frequented many hit TV shows, like Barnaby Jones and Hawaii 5-0.
Susan, now 70, was considered for the role of Sandy in Grease in '78, and 1986 got perhaps the biggest break of her career, even surpassing The Partridge Family, with her role in L.A. Law. The gig would win the actress three Emmy Nominations, and one Golden Globe victory out of five nominations.  Another Partridge Family actor who has been very quiet recently, she hasn't acted since two episodes of 2004's Third Watch. However, she has kept herself busy otherwise, being a board member with UCLA Medical Center's Rape Treatment Center. Co-narrating a documentary on 'campus assault' gave Dey a purposeful sense of control in a way that helped others. Having suffered from anorexia during the run of The Partridge Family, seems to be using her position to now influence other young girls. 
5. Dave Madden
Dave Madden also deserves an honorable mention as he passed away in 2014 at age 82 from complications of myelodysplastic syndrome. He played the role of Reuben Kincaid in The Partridge Family. In 1951 Dave dropped out of college & enlisted in the Air Force. He was sent to Libya, where he was very successful as an entertainer in camp shows. This led to his humble beginnings after the war as a comedian and stage act.  His career started slow, He finally caught a break while performing at a Beverly Hills nightclub. 
In 1965, Dave scored a great role on Camp Runamuck and was also series regular on Laugh-In, performing in 24 outrageous episodes. Reuben Kincaid as an agent always seemed agitated, but Dave himself was always there for his co-stars. When Danny Bonaduce endured tough times, Dave opened his doors to him. Bonaduce stated he owed him a lot for how reliable and supportive he was.
Dave won the patrons over, in particular, one of whom — none other than Frank Sinatra himself — who recommended him to Ed Sullivan. Three nights on The Ed Sullivan Show put Dave on the right track and taking him all the way to his last known acting venture, which was actually a voice role in the short Adventures in Odyssey: The Last Days of Eugene Meltsner in the year 2000.
6. Suzanne Crough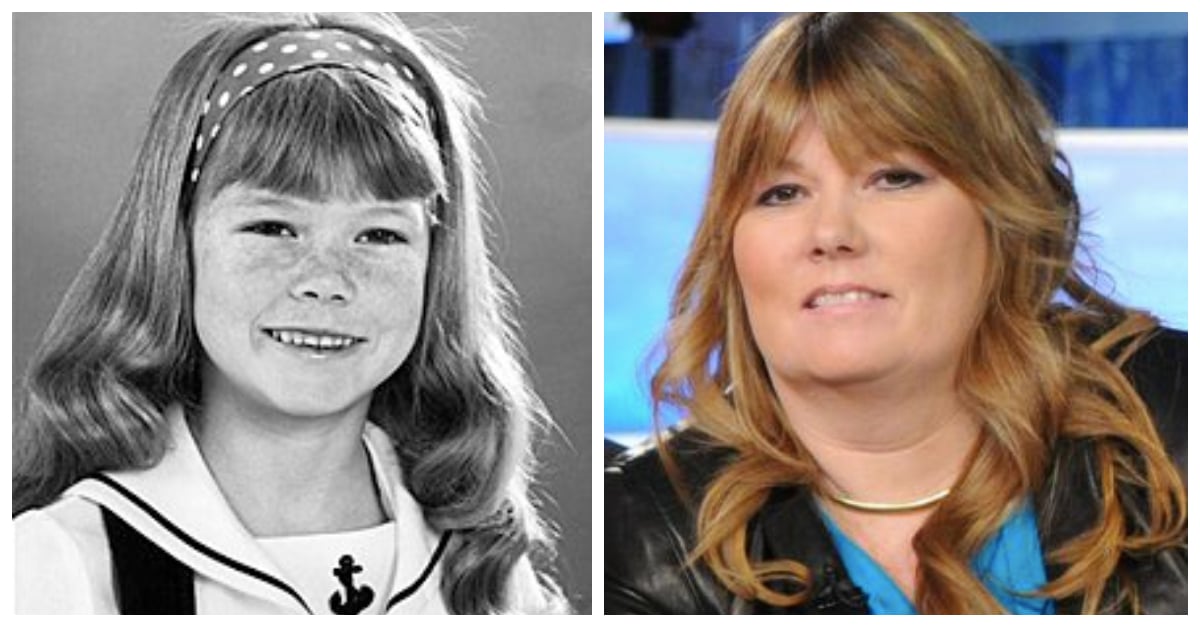 Suzanne Crough is another honorable mention actor of The Partridge Family as she sadly passed away suddenly in 2015 at the age of 52. She played the role of the youngest sibling, Tracy. Following her role in The Patridge Family, she made several guest appearances on various TV shows, including Mulligan's Stew. Her last known role was in the TV movie Children of Divorce in 1980.
Post-acting, she would graduate from Los Angeles Pierce College and own/operate a bookstore until 1993. She did participate in a reunion interview with her Partridge Family co-stars in 2010, noting that she was then a manager at an OfficeMax in Bullhead City, Arizona. While her cause of death was not immediately reported, a coroner later found that her death was attributed to arrhythmogenic right ventricular dysplasia, a rare form of cardiomyopathy.
7. Brian Forster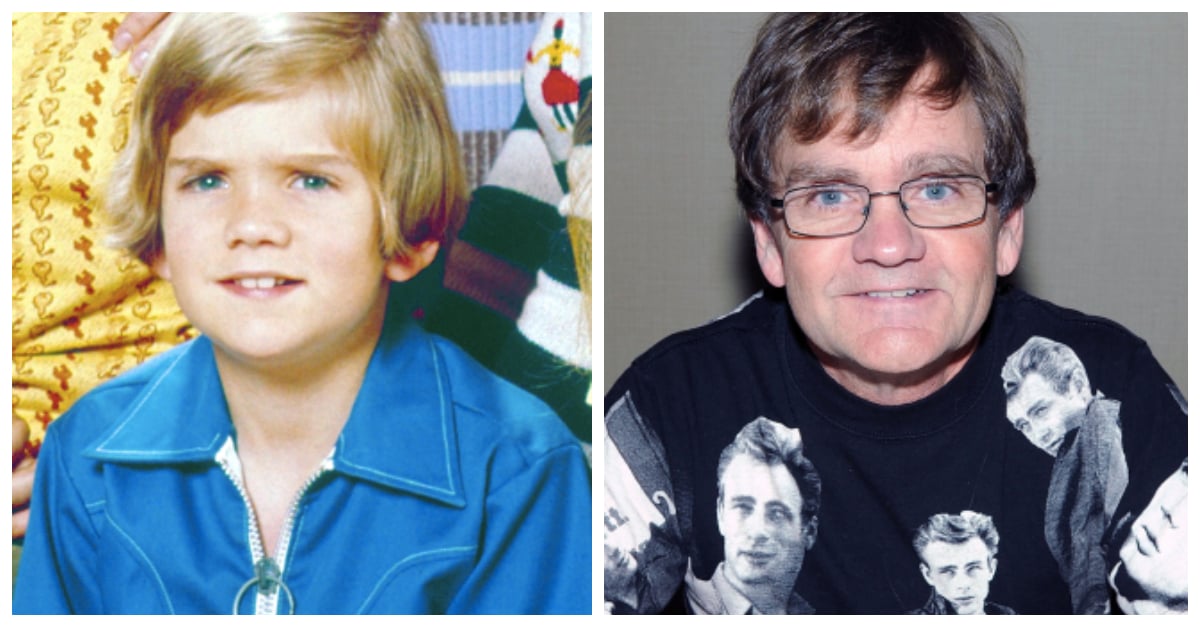 Brian Forster, 62, played the role of Christopher Partridge, though he wasn't the first one to play the character. That honor goes to Jeremy Gelbwaks, who departed the show after one season. Shirley Jones stated, "He was not happy doing [the show] … his parents wanted him to do it, but he didn't, so we replaced him."
Season two ushered in Brian Forster as Chris Partridge. Born in 1960, Forster wasn't even a teen when he joined the family band as their drummer. He didn't really act after being Chris Partridge, his career taking a sharp turn, literally. Since the show's end, Forster has actually dabbled in race car driving and occasional acting outside of Hollywood. His last known role was his appearance of Chris Partridge in the TV series Break A Leg in 2008. But Forster kept his fingers in the acting pie all the while, but on a smaller scale with community theater. He was destined to be connected to the arts in some way, being a great-great-great-grandson of Charles Dickens.
Do you remember any of these faces in The Partridge Family? Be sure to SHARE this article if you do! We sure miss this stacked cast of talent.
Did Shirley Jones pass away?
Shirley Jones has not passed away. She is alive and 88 years old today.
What was the name of The Partridge Family dog?
The Partridge Family had a dog named Simone in the first season. However, Simone was gone from the cast after the first few appearances in the second season of the show.
What is Danny Bonaduce's illness?
Danny Bonaduce struggled with a mystery illness that affected his speech. He suspected a stroke after he was slurring his words and could not walk properly or keep his balance. Doctors were able to rule out a stroke, but were not able to give him a proper diagnosis.