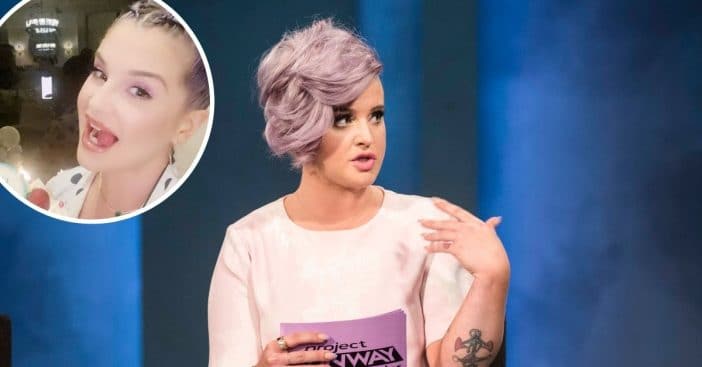 Kelly Osbourne recently celebrated her 37th birthday along with another very special milestone. Her birthday also marked five months of sobriety for the singer and actress. She shared several photos celebrating both accomplishments.
Kelly captioned the photos, "Today marks my 37th birthday, and I'm 5 months sober!!! I am filled with so much gratitude, it's almost overwhelming!" Kelly struggled with drug addiction since she was 13 years old. She shared that she started abusing opioids after a surgery and eventually moved on to heroin.
Kelly Osbourne celebrated her birthday and being five months sober
View this post on Instagram
Kelly previously went to rehab. She, unfortunately, relapsed during the pandemic and decided to get sober for good. She also decided to quit drinking alcohol because she had a problem sticking to one or two glasses. Kelly admitted, "I was alone, sitting by a pool and waiting for somebody to come have a meeting with me. And I saw this woman and her husband had a glass of champagne. It looked really nice and I was like, 'I can do that, too.' And the next day, I had two glasses. And the day after that, it was bottles."
RELATED: Kelly Osbourne Opens Up About The Start Of Her Addiction Problems
Now, Kelly realizes that she was self-medicating due to some issues in her life. Her father, Ozzy Osbourne is suffering from Parkinson's disease, and her mother Sharon was fired from The Talk. All of the drama led her to drink more.
She added, "I gave up on everything in my life, but most of all I gave up on myself. Life on life's terms became too much for me to handle. The only way I knew how to function was to self-medicate and go from project to project so I never had to focus on what was really going on with me."
Happy birthday and congrats Kelly!
RELATED: Kelly Osbourne Admits She Relapsed After Four Years Of Sobriety