Update: June 15th


First photos of Olivia Newton-John since revealing Breast Cancer.

Olivia Newton-John seen for first time since news of breast cancer returning. This past Sunday a photo was captured of the 68-year-old Grease star as she was exiting a grocery store in California.

For Immediate Release
Olivia Newton-John is putting her U.S. and Canadian tour on hold after discovering she has cancer, the singer announced on Facebook Tuesday afternoon.
Doctors have diagnosed the star, 68, with breast cancer that has metastasized to the sacrum, according to the statement. The star initially postponed the first half of her concert tour two weeks ago because of severe back pain from what she thought was sciatica.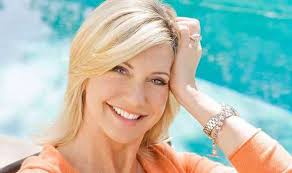 Continue Reading on "NEXT" page..