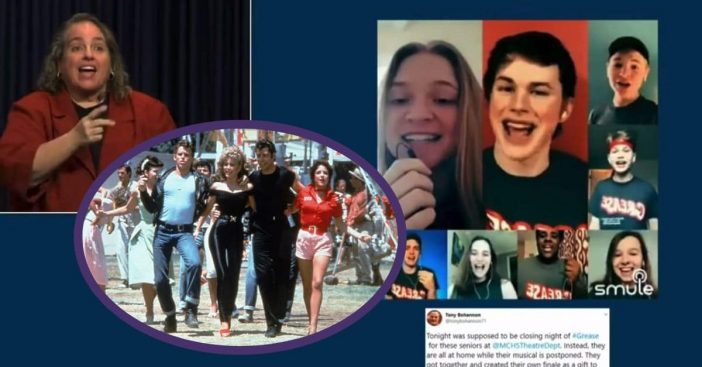 American Sign Language interpreter Virginia Moore is making headlines for signing along with students to a very well known song! She has been singing every word alongside Kentucky Governor Andy Beshear as he delivers his daily briefings during the ongoing coronavirus pandemic. However, one recent briefing wrapped up with a special performance.
Students from McCracken County High School were supposed to perform the hit musical Grease at their school on Sunday night. Obviously, they could not perform due to schools now being closed and extracurricular events canceled. But, they had another plan to push a performance… virtually!
This ASL interpreter did not miss a single beat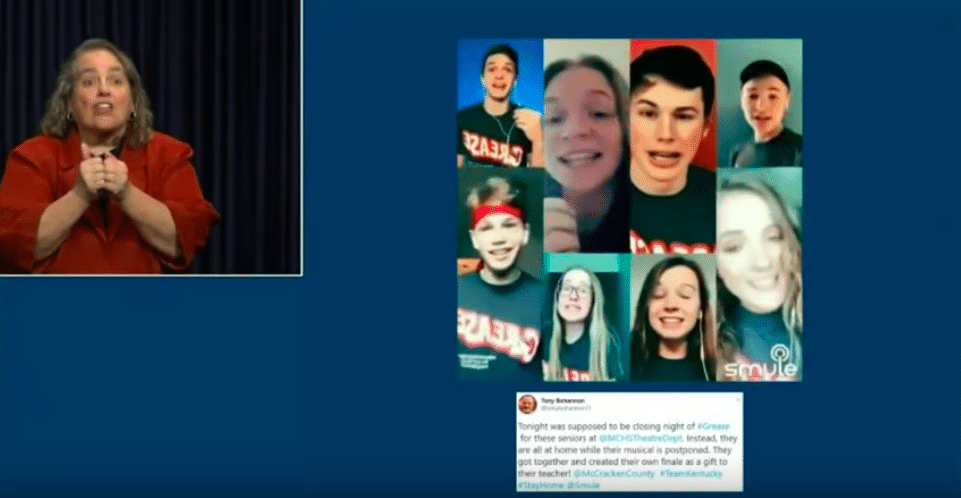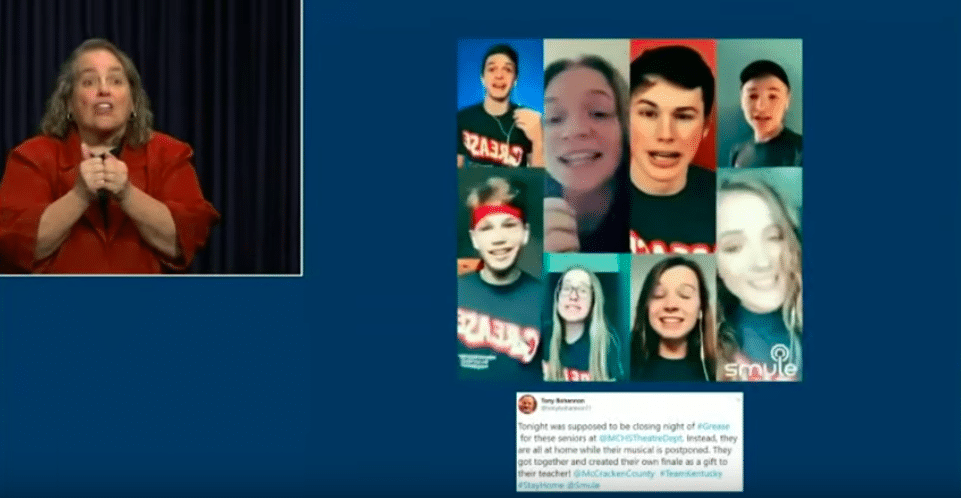 The students created a two-minute video of them all singing the hit Grease song "We Go Together." Moore signed along to the song in ASL without missing a single beat. She probably already knew every single word as we do! The students even included their perfectly-sounding harmonies that blended wonderfully, even though it was all done virtually.
RELATED: John Travolta Teaches 9-Year-Old Son, Ben, How To Do The 'Greased Lightnin' Dance
Fans have been absolutely loving the video of Moore signing along to the students' video. "Y'all are SO AWESOME!!! Thanks for rocking it… We love you… Woot!!! Bravooooooooooo!!!!" a fan comments on YouTube. Another writes, "Keep rocking out that ASL Virginia!" We have to admit, this is an awesome video and definitely lifts our spirits up in this difficult time!
https://www.instagram.com/p/B-dMn5DDLiG/
Olivia Newton-John of the 1978 musical movie Grease even commented on the virtual performance! "This week was supposed to be closing night of #Grease for these seniors at @mchstheatredept Instead, they are all at home while their musical is postponed. They got together and created their own finale as a gift to their teacher!" she writes. What an honor to have the star of the original movie comment and favor these high school students for their performance! Be sure to watch the video of the performance below.