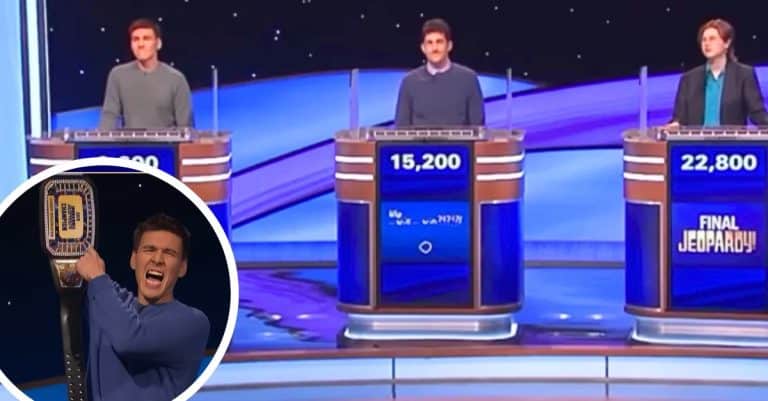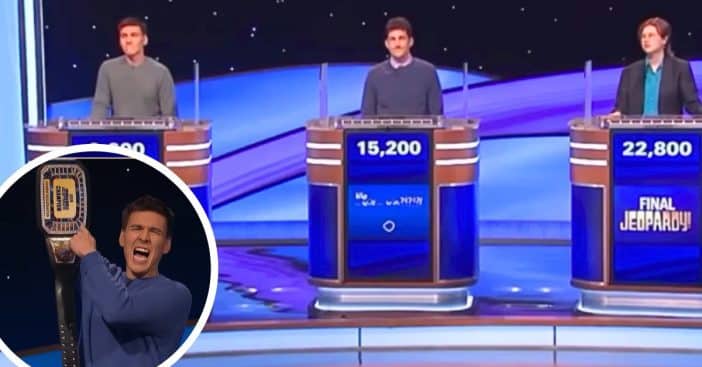 History repeats itself and often goes a step further. The first week of May marked the beginning of the Jeopardy! Masters tournament, which just concluded on Wednesday, May 24. This time, it was James Holzhauer, who missed out on victory in the Jeopardy! The Greatest of All Time tournament, claiming victory. But some fans were not so thrilled by this turn of events.
Jeopardy! Masters premiered on ABC on May 8. Ken Jennings hosts this Champions League-style contest that pits recent game show titans against one another. In this particular iteration of the game show, television viewers are shown where the Daily Doubles are. Here's how the finale unfolded that's left a mixed taste in viewers' mouths.
'Jeopardy! Masters' pitted familiar faces against each other, including almost-GOAT James Holzhauer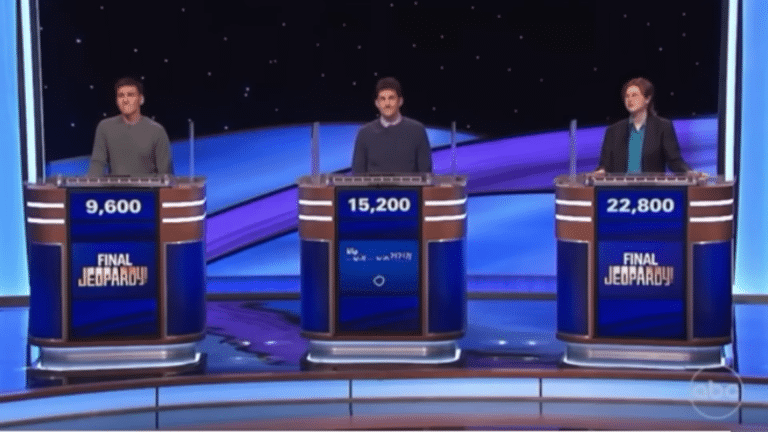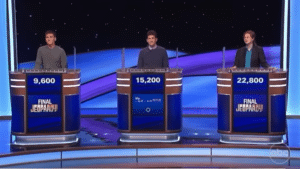 Jeopardy! viewers have watched the Masters tournament across 10 episodes, culminating in a match that pitted Holzhauer against returning champions Matt Amodio and Mattea Roach, who uses they/them pronouns. Roach started off with a strong lead over both Holzhauer and Amodio. Then, the contestants were confronted with the category "Latins in Literature."
The clue read, "A work by this 15th century English writer quotes the phrase 'rex quondam rexque futurus." Amodio, far back enough that he apparently estimated victory was not within his reach, decided to forgo answering. He wagered 0 points and wrote in, "Who… will… win?!?!?!"
Roach started that question with 22,800 points and wagered 5,915 points. Holzhauer had only 9,600 and wagered 119 points. Both answered incorrectly, with Roach answering "Who is Chaucer" and Holzhauer answering "T. H. White." Roach's wager dropped their point count to 16,885. When the dust settled, Holzhauer had 43,795 in total from the whole tournament, allowing him to actually take home the gold thanks to this unforeseen upset.
Fans are upset the villainous James Holzhauer won 'Jeopardy! Masters'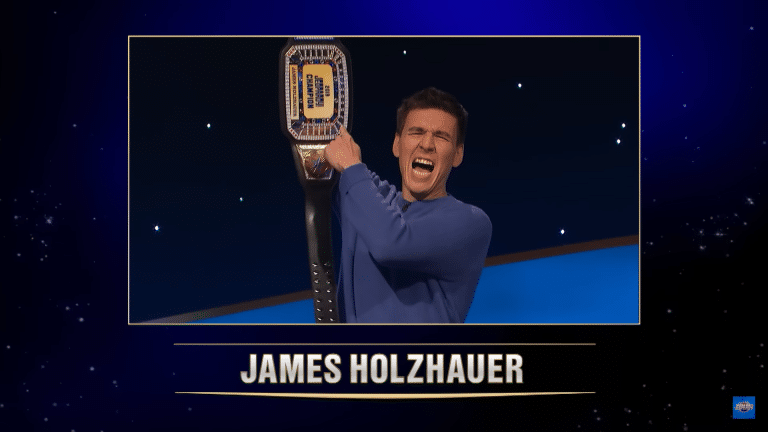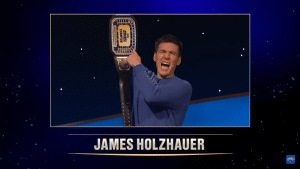 This is not the ending most fans anticipated for Jeopardy! Masters, as it's simply full to bursting with twists and turns. Holzhauer has called himself a "Game Show Villain," so his heroic counterparts didn't secure victory. On top of that, seeing Roach so primed for a huge victory only for a last-minute upset was jarring for some viewers, especially given what they've been through recently; Roach's father died of a brain aneurysm earlier this very month. He was only 57. Roach's entire Jeopardy! run is dedicated to his memory.
@Jeopardy #jeopardy total cheat, scam, sham, rigged – you name it. Total rip off end to a championship run. #liars pic.twitter.com/8iK1a56w2X

— Dave Morgan (@davidcmorgan) May 25, 2023
Holzhauer embraced Roach after his victory and praised, "You played amazingly, your dad is so proud of you. Your mom too."
Still, viewers would have liked to see things play out differently. "DANG IT MATTEA WHY DID YOU LET THE EVIL WIN??? UGH," one Twitter user mourned. Another suggested, "@Jeopardy is rigged."
Who did you expect to win?
🧵(1/8) In one of my contestant anecdotes on tonight's Jeopardy Masters, I'm talking about my dad. I've done this many times on the show before, but this time I'm speaking in past tense bc my dad died at the start of this month pic.twitter.com/JFFCPaJI5e

— Mattea Roach (@mattearoach) May 23, 2023