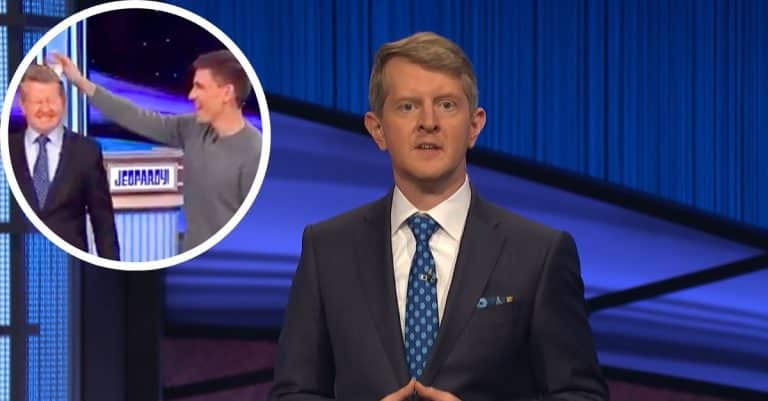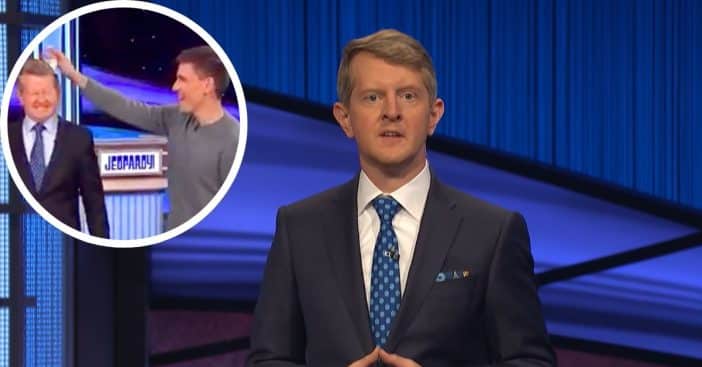 The fires of some rivalries never die out. 2020's Jeopardy! Greatest of All Time pitted contestants Ken Jennings, Brad Rutter, and James Holzhauer against each other, but the competitive spirit persists today. Holzhauer found himself drawn into a creative challenge and fundraising movement to fight cancer, which involves cracking an egg over a person. Holzhauer got to get Jennings involved in the challenge – after years of waiting to do this to a Jeopardy! rival.
The challenge is called Crack Cancer. "Crack Cancer is a challenge that supports the fundraising efforts of the Willie Strong Foundation in collaboration with Children's National Health System for Brain Cancer Awareness," the event's website explains. People participate in the challenge, tap in another prospective participant, then donate to Crack Cancer. Here's how Jennings and Holzhauer answered the call.
James Holzhauer cracks an egg on Ken Jennings
If anyone thought that hosts enjoyed some immunity from game show stress or competition, this incident defies that expectation completely. Jennings wrapped up hosting Jeopardy! Masters, and along the way he had a chat with returning contestant Holzhauer, who placed behind Jennings in Jeopardy! Greatest of All Time. During a taping, Holzhauer explained an ongoing situation to Jennings.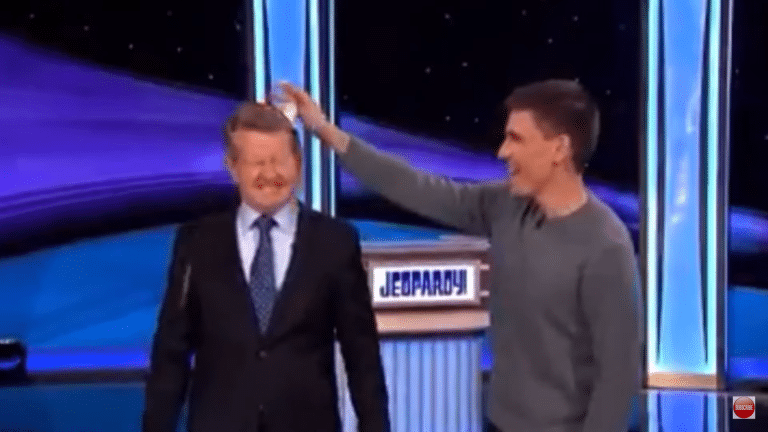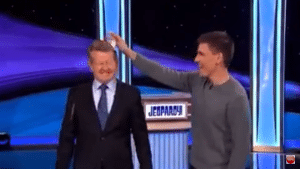 "So, Pat McAfee, a fan of the show and apparently me in particular, sent me a challenge," he began. "It was called Crack Cancer and your thing is you had to have a video of someone smashing a raw egg over your head. So, I enlisted my wife to do this, who cackled through the whole thing." But he wanted to pass the challenge on to a Jeopardy! comrade, initially intending on targeting Rutter. He's been waiting ever since.
Putting a big crack in the trend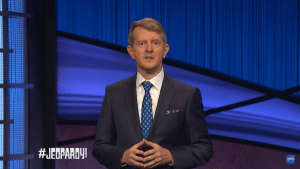 Holzhauer explained to Jennings how "you're supposed to kind of pass it on, and I decided I would challenge my opponents from GOAT." Right then and there, Holzhauer called out Brad Rutter's name, like a challenger ready for a duel.
He didn't even have to pause… just went straight for it https://t.co/sylz4J33kD

— The FitnessGram Pacer Test is a multistage aerobic (@TYCHOVIBES) November 10, 2020
"Brad's not here, but I am willing to take one for the team here," offered Jennings. "Are we going to carry on the raw egg cracking challenge?" Carry on they did. Just as Holzhauer's wife laughed through the entire time she got to smash an egg on her husband's head, Jennings was full of mirth as Holzhauer got his out of his system in the name of battling cancer. Witnesses also got a great laugh out of it, with one fan marveling, "[James] didn't even pause, he just went for it."
Have you done this challenge, or the ALS Ice Bucket Challenge?