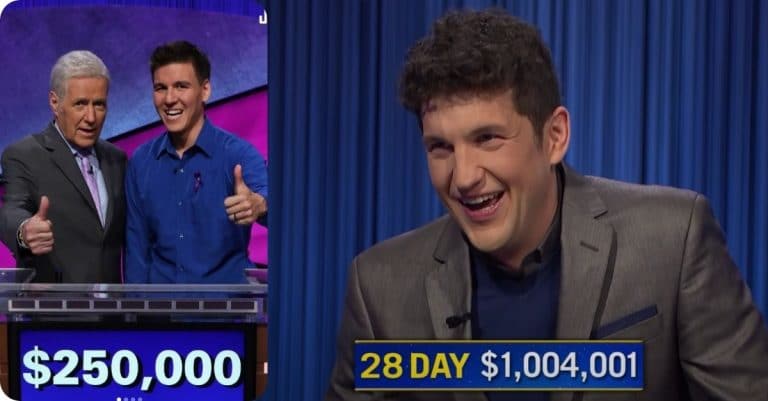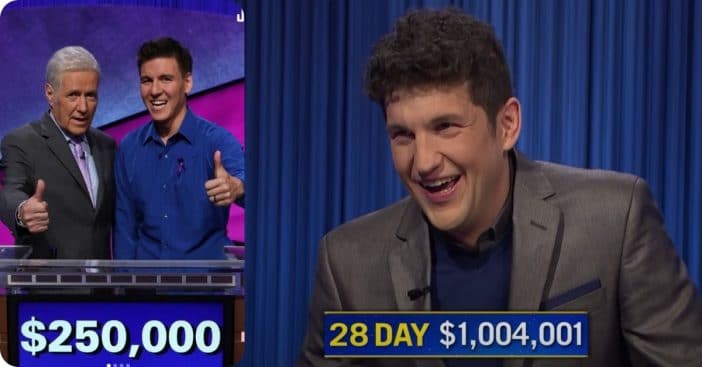 Jeopardy!'s very own James Holzhauer recently took a shot at fellow champ Matt Amodio online. By September 17th, Amodio had 23 consecutive game wins and total earnings of $825,801. These stats would bring him up to third place for Jeopardy!'s consecutive games won and highest winnings during regular season play. And, of course, just ahead of Matt are Ken Jennings and Holzhauer.
Just before Amodio appeared on a recent show, Holzhauer took to Twitter to roast him a little bit – all in good fun, of course. The photo was captioned, "When you order something online vs. when it arrives," and the side-by-side pictures were comparing their earnings.
Matt Amodio fires back at James Holzhauer
When you order something online vs. when it arrives pic.twitter.com/AFE2zdA4KA

— James Holzhauer (@James_Holzhauer) September 20, 2021
Definitely a little bit of a burn there! Amodio shot back with his own clever joke, however. He wrote, "I thought these memes were supposed to have the more attractive person on the left." Amodio followed up with another message, saying, "Must be nice having time to throw shade on Twitter… Us #Jeopardy champions with 0 career losses have actual work to do."
RELATED: 'Jeopardy!' Champ James Holzhauer Shares True Feelings About Mike Richards
Yikes! Amodio's replies back to Holzhauer caught the attention of the game show fans who were a little shocked by the back-and-forth. "Ouch. That's kind of cold, James. I get it, you know a lot of trivia. Why rub it in? 23 games is still impressive, no matter what the amount is," one fan writes to Holzhauer. Another adds, "No need to punch down. Matt's a long way from James's record. But he's certainly remarkable. And James is a supernova."
This is how you know you've made it, @AmodioMatt!

— Jeopardy! (@Jeopardy) September 20, 2021
Other fans actually enjoyed seeing the banter between the two. The official Twitter account for Jeopardy! even tweeted Amodio, saying, "This is how you know you've made it."
View this post on Instagram
Now, only time will tell how close Amodio gets to Holzhauer's winnings and if he'll be able to beat the record of one of the biggest Jeopardy! legends of all time.