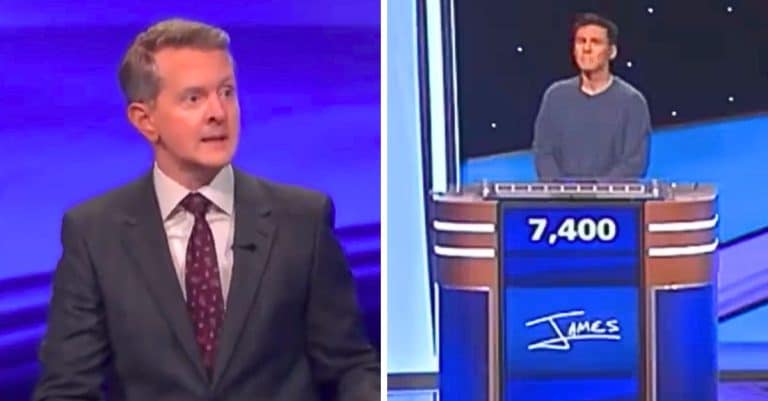 Once, they were rivals fighting for the top spot. Now, one's a host and the other remains a competitor, and there's a different kind of energy between them. At least, that's how Ken Jennings decided to frame it when James Holzhauer competed on Friday's episode of the Jeopardy! Masters tournament and things turned flirtatious.
Holzhauer, 38, became the third-highest-earning American game show contestant of all time thanks to his victories on Jeopardy! He placed behind Jennings and Brad Rutter in first and second place respectively. The two have crossed paths in the Tournament of Champions, and now that there's a ceasefire between them, both Jennings and Holzhauer are having fun keeping things playful.
Ken Jennings throws around a flirty line for former adversary James Holzhauer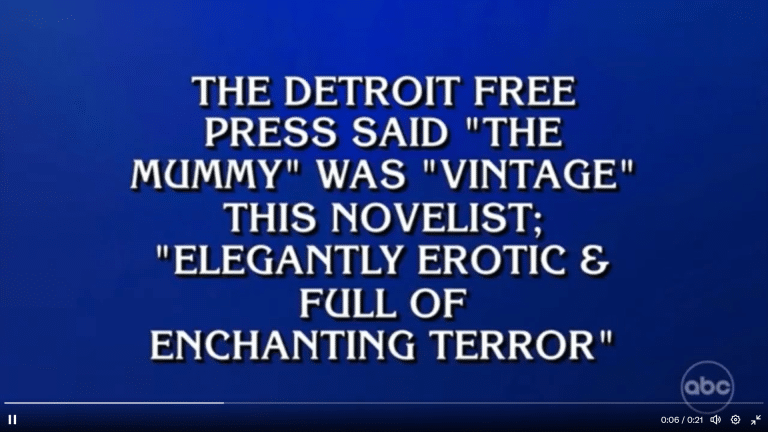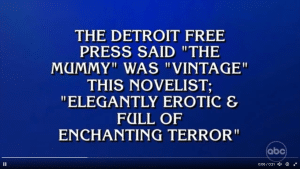 The Jeopardy! Masters tournament has seen the return of some very familiar faces, including Matt Amodio and Mattea Roach, in addition to Holzhauer. Amodio chose the "Authors" category, and Jennings read aloud, "The Detroit Free Press said 'The Mummy' was 'vintage' this novelist; 'elegantly erotic & full of enchanting terror.'"
To this, Amodio guessed, "What's Stoker," using his preference for asking "what" even for questions about people, a method that he and the Jeopardy! team defended as both legal and a timesaver. However, that particular guess was incorrect. When neither Holzhauer nor Roach chimed in, Jennings revealed that the answer was Anne Rice.
But, he added, "I also refer to James as 'elegantly erotic but full of enchanting terror.'"
The show must go on after Jennings gets flirty with Holzhauer

We actually had to pause taping so Ken could take a cold shower. #JeopardyMasters pic.twitter.com/Iwfi2zKXjj

— z – James Holzhauer (@James_Holzhauer) May 13, 2023
This comment won a peal of laughter from Roach, who covered her mouth as she broke out into audible mirth. Keeping with the joke, Holzhauer quickly fired back, "Keep it in your pants, Ken." However, he would later log onto Twitter to share a clip from that evening, along with the cheeky caption, "We actually had to pause taping so Ken could take a cold shower. #JeopardyMasters." Some rivalries are unshakable, it seems.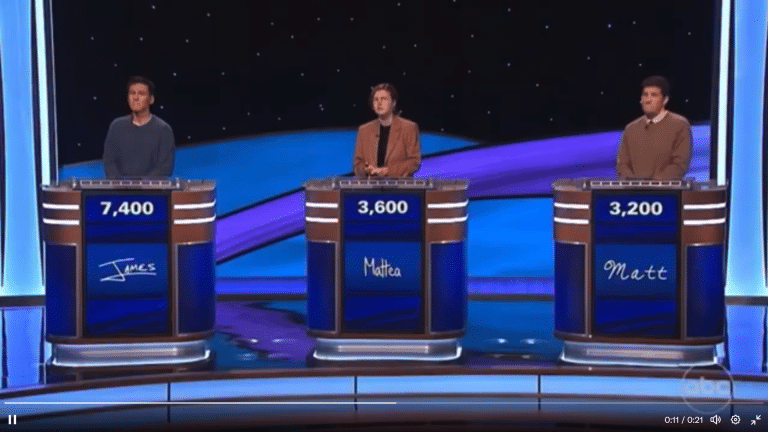 Did Jennings getting flirty with Holzhauer distract him from his quest for victory? Holzhauer kept his eyes on the prize, and by Monday, he went on to compete against another round of triumphant fan favorites, Andrew He and Sam Buttrey, both of whom he won against by a wide margin.