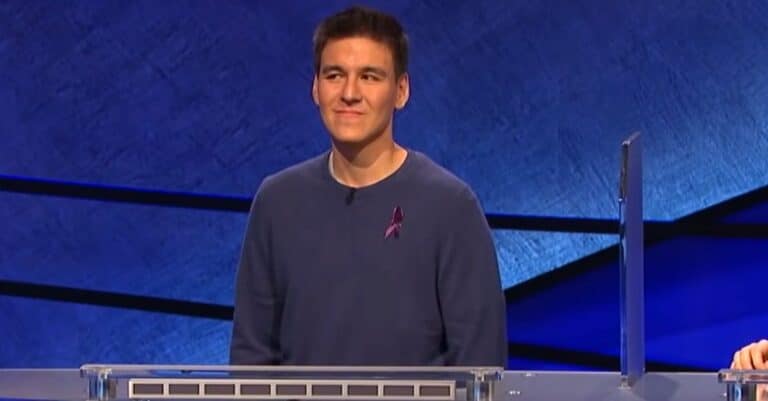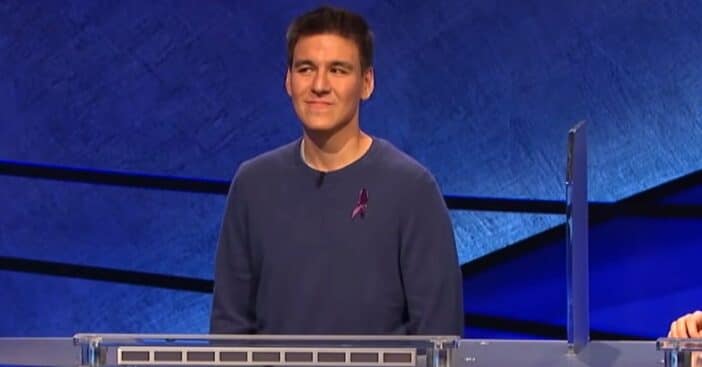 The day of romance and affection arrived last Monday with hearts and chocolates and flowers aplenty. When in-person messages were not possible, people also used social media to get their messages across, and one user created a Valentine's Day post themed around Jeopardy! and its biggest champions: James Holzhauer, Ken Jennings, Brad Rutter, and Matt Amodio.
The user, who guys by the names setarehh_99 or Setareh online, shared virtual Valentine's Day cards featuring pictures of the game show champions with puns related to their names. The caption tags each of them, ensuring they saw the post. They certainly did, and Holzhauer did not withhold his passionate reaction.
Everyone's heart is in deep 'Jeopardy!' this Valentine's Day
Happy Valentine's Day to all the #Jeopardy fans! 💖 @KenJennings @bradrutter @James_Holzhauer @AmodioMatt pic.twitter.com/4pkqF0Yx3k

— Setareh (@setarehh_99) February 14, 2022
What is Valentine's Day? An excuse to send Jeopardy!-themed e-cards to a loved one. And setarehh_99 provided the Internet with just that with four bright, red and pink cards starring four champions. Jennings' card reads "I feel a Kennection with you." Rutter's reads "I've got it Brad for you." The one for Amodio proclaims the sender is "Matt about you." And the card starring Holzhauer reads, "Spending my Holz-haurs with you."
Even the latest Jeopardy! victor Amy Schneider got a themed Valentine's Day card, this one offering, "You can call me Amy-time." Other cards include "I'm buzzing with love for you," "I Trebeking love you," and many more. Some of the relevant parties noticed this passion project and responded on social media, with Holzhauer and Jennings especially vocal about the Valentine's Day-themed Jeopardy! pictures.
James Holzhauer and Ken Jennings launch into some jokes on a very 'Jeopardy!' Valentine' Day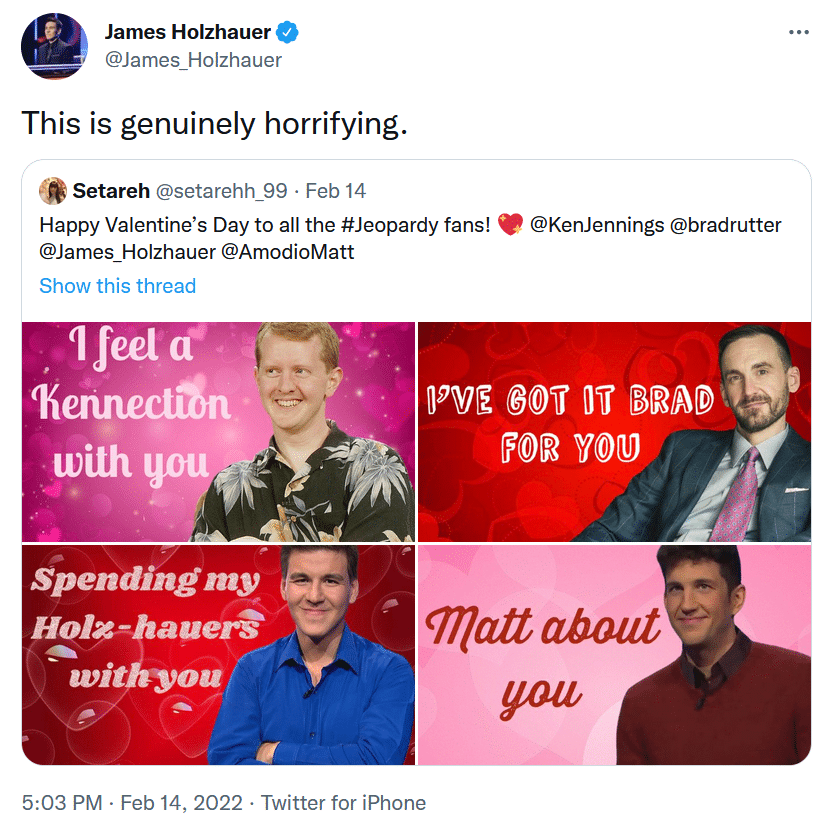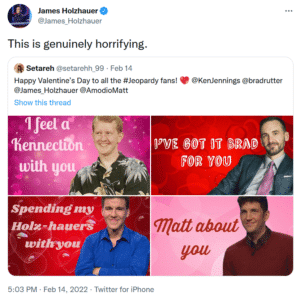 The same Valentine's Day evening the post went live, Holzhauer shared the pictures that put him so in the spotlight and wrote, "This is genuinely horrifying." Jennings, not one to shy away from Twitter interactions with his Jeopardy! peers, responded to Holzhauer, "Alarmingly, I thought yours said 'spreading' and not 'spending' at first glance."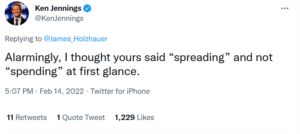 The fan later assured, "Btw this is all just a joke," adding a laughing emoji. Upon getting a reaction from the stars, they also wrote, "Ken and James, I am honoured." Would you send these cards to a special someone?