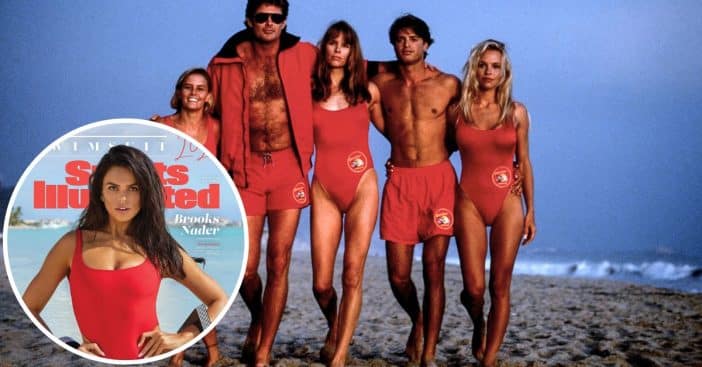 Recently, Brooks Nader was named the cover girl for Sports Illustrated's 2023 issue, alongside Martha Stewart, Megan Fox, and Kim Petras. Despite being an SI model for almost half a decade, the swimsuit model was glad to be a cover girl alongside Hollywood stars.
"I am so excited and overwhelmed! My whole family flew in for the week-long celebration!" Nader said. "This is my fifth year shooting for SI Swimsuit, and I had no idea I was going to be on the cover alongside Martha, Megan and Kim. What legends!"
Brooks Nader stuns in Baywatch-inspired swimsuit
Nader got her big break in 2019 when she won the Swim Search open casting call from among 10,000 applicants. She has since modeled for SI, and for this issue as cover girl, the shoot taking place in the Dominican Republic. She arrived at the location with her family and was met with good news.
"I'm honestly still speechless. The entire Swimsuit team surprised me on set over the weekend with the news, so I had to keep it a secret for two days!" Nader recalled. After Camille Kostek in 2019, Nader is the second Swim Search winner to appear on the cover.
For the 2023 SI issue, editor-in-chief MJ Day told Fox News Digital, "There is no theme [to this year's issue] — rather, there is a vision, a sentiment, a hope that women can live in a world where they feel no limitations, internally or externally, But the absence of a theme is not to say that [these women] don't share certain common traits. They're constantly evolving."
How does Nader maintain a perfect body?
Nader is grateful that the SI swimsuit issue lets her be confident without much pressure on her looks, as she admits that she does not believe in dieting. "MJ always says, 'Don't lose a pound. You look perfect.' You can book SI and eat a burger, because they want you for you. They don't want you to alter yourself," Nader said. "They're constantly encouraging you, which is so rare in the fashion industry. It's hard not to feel good about yourself after working with them."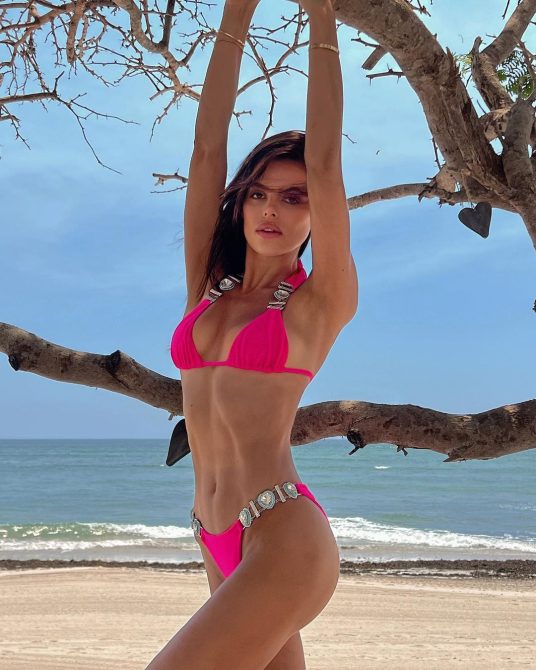 To maintain her looks, Nader leans more on controlling her meal portions. "I try to do everything in moderation and not limit myself too much. If I want a sweet, I'll just have portion control and have a little bit of a cupcake instead of four cupcakes," the model said.
She also added that creating a reward system — cheat days help with motivating her to keep going at her healthy eating goals. "I eat cheeseburgers and french fries from McDonald's on my cheat days, which people might find gross," she explained.