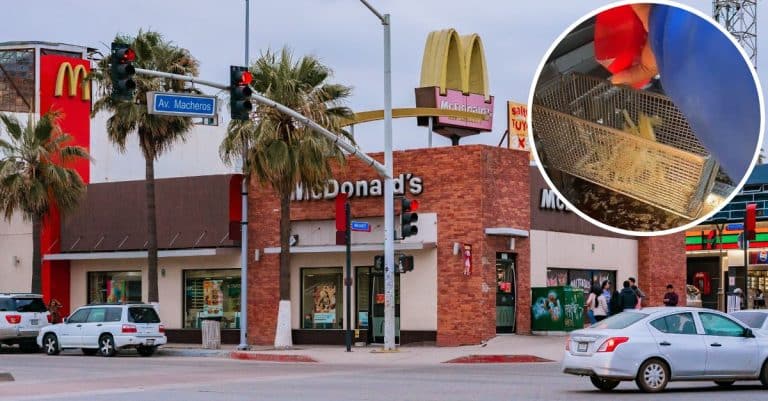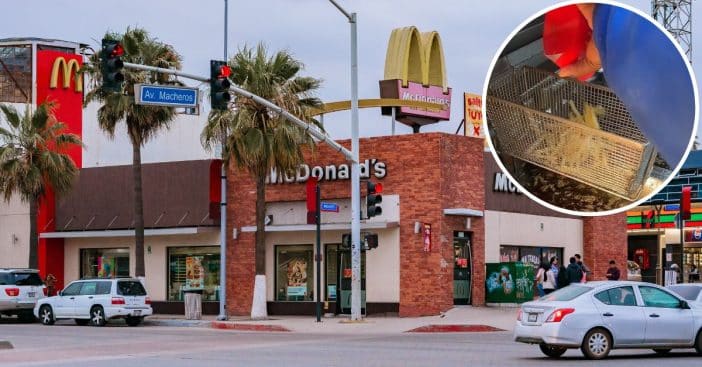 TikTok is now the home of food chains like McDonald's trade secrets. Want to know what goes on behind the scenes at McDonald's? Visit TikTok. You might come across this viral video with 8.5 million views detailing what happens when customers return their fries for fresh packs. 
A TikTok user @prettygirlmiracle1 convinced a real customer to make a video with her, and he obliged. The video shows a customer in the drive-thru returning an order of fries to her. The video's text overlay shows, "When the customer says their fries aren't hot &' they want fresh fries."
What McDonald's Employees Do When You Request For Fresh Fries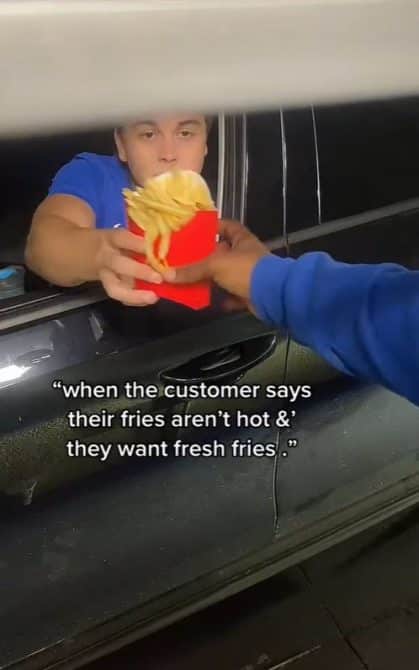 In the video, she collected the fries, re-heated them in hot oil, and then repackaged them for the customer. The backlash she has gotten since the post went viral made her reveal the video was meant for fun. She took to the comment section to shed more light, "literally for entertainment purposes chill and jus laugh dang."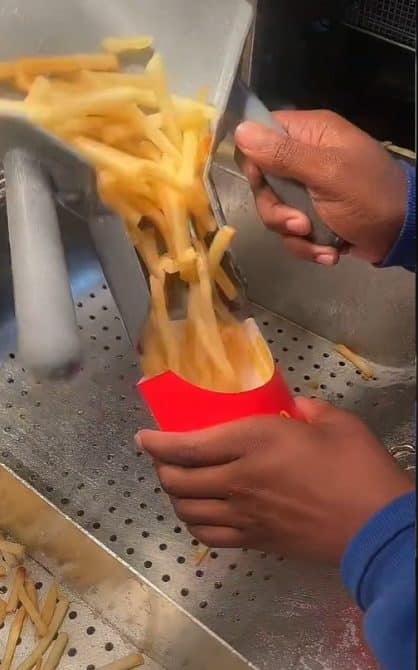 However, with the engagement on the video, it doesn't seem like it will stop soon. Some disliked the practice and aired their opinion, saying things like, "I will never eat from McDonald's again." Apparently, some weren't moved and didn't really care. "idc if they reheated as long as they are warm."
Even though she tried to explain that viewers should take the practice with levity hands, a presumed McDonald's worker claimed that that is how it is done: "be doing the same thing," the person commented. 
TikTok users share McDonald's tricks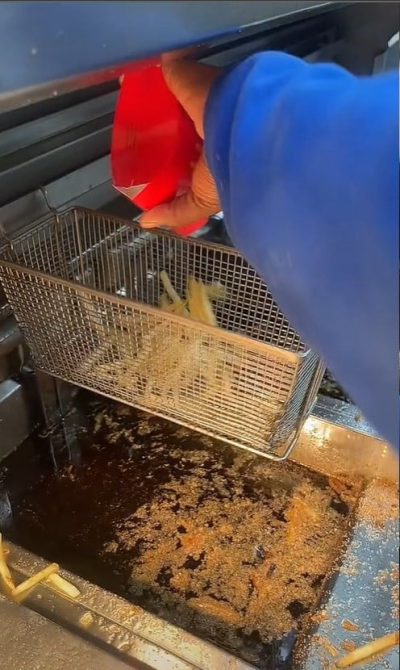 Some people took to the comment section to share the McDonald's tricks they've found over the years.
A notable one was when a TikTok user shared how they would ask for "no salt" fries in order to get fresh ones. Funnily, McDonald's employees have their tricks. They also revealed they would pour the fries back inside the hot oil because it "burns all the salt off."