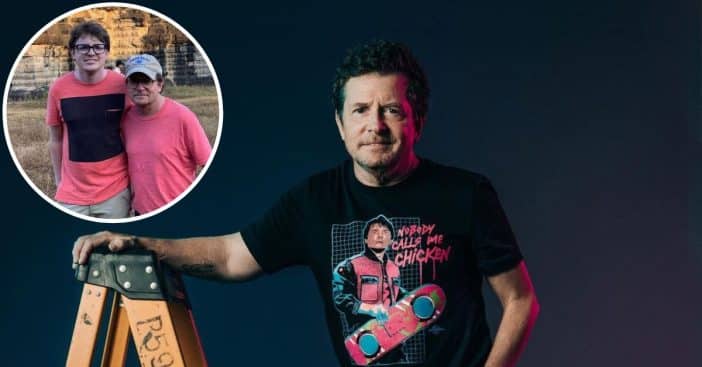 Michael J. Fox first rose to prominence as Alex P. Keaton on the NBC comedy series, Family Ties, which aired for seven seasons from 1982 to 1989. When the TV show started, the actor was just a 21-year-old young man who would later become a household name (helped in no small way by portraying Marty McFly in 1985's Back to the Future as well) and also find his true love.
The actor met his wife Tracy Pollan on the set of Family Ties in 1985 when they co-starred as lovers. However, all through the production, they maintained a platonic relationship as they were both in different relationships.
Michael J. Fox and Tracy Pollan's love life
Interestingly, the duo reunited on the set of the 1988 movie, Bright Lights, Big City, and they became an item. Within seven months, the pair got engaged and walked down the aisle the same year. They welcomed their only son, Sam, in 1989.
The 33-year-old has a striking resemblance with his dad and they both have the very same charming looks. Michael and Tracy's other children include twin girls Aquinnah and Schuyler, who were born in 1995 and draw their looks from their mother's side of the gene pool, while the youngest, Esmé, born in 2001, is a blend of both parents.
The actor talks about his battle with Parkinson's disease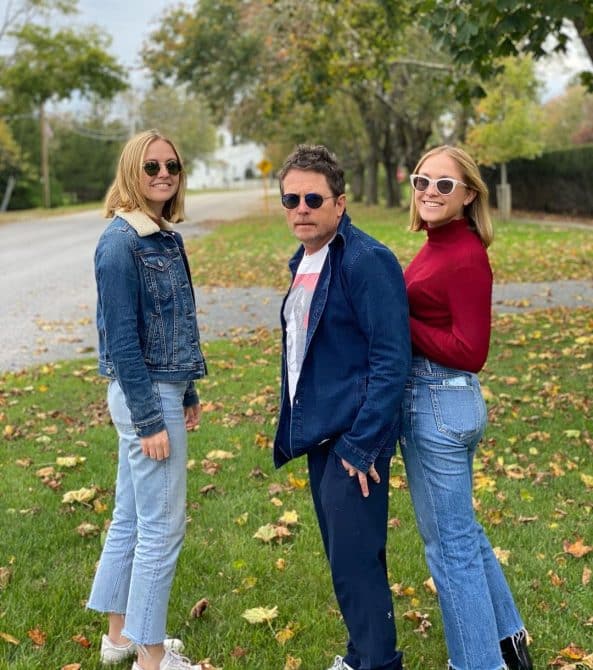 In 1991, Michael was diagnosed with Parkinson's Disease when he was just 29 years old, though he did not go public about his health status until several years later.
He revealed in an interview with CBS Mornings that his family was his pillar of support during this trying period. "I have a wheelchair that I use now and then and it still sucks," he said. "I have a hard time getting to a restaurant and up the stairs to where my family's eating perhaps at a dinner. But then I'm there with my son and my three daughters and my wife, and friends of ours. And it's just like, that's great."
Michael celebrates his look-alike son on his 33rd birthday
The father of four loves his family so much that he frequently posts about them on Instagram. In May 2022, he celebrated Sam's birthday, sharing a throwback picture of him rocking hockey gear. "Happy 33rd, Sammy," Michael captioned. "Unlike hockey player's teeth, yours grew back. Love you, buddy. Happy happy. I'm proud to be your Pops."
Sam backs his father against Twitter trolls
Sam has made it a point of duty to help manage and monitor his dad's social media account. Michael disclosed during an appearance on the Graham Norton Show that his son is doing a fine job handling his online presence and dealing with trolls.
"Somebody said something nasty about Parkinson's and I usually let that stuff just go by me. It doesn't happen that often (and) when it does I don't really care about it," Michael revealed. "But I wanted to answer this guy in some way." The 61-year-old had no option but to seek his Sam's assistance, "So my son said 'Just do this. Do SMH'," Michael stated, "and I went 'What do you mean SMH?' He said 'Just trust me do SMH.'"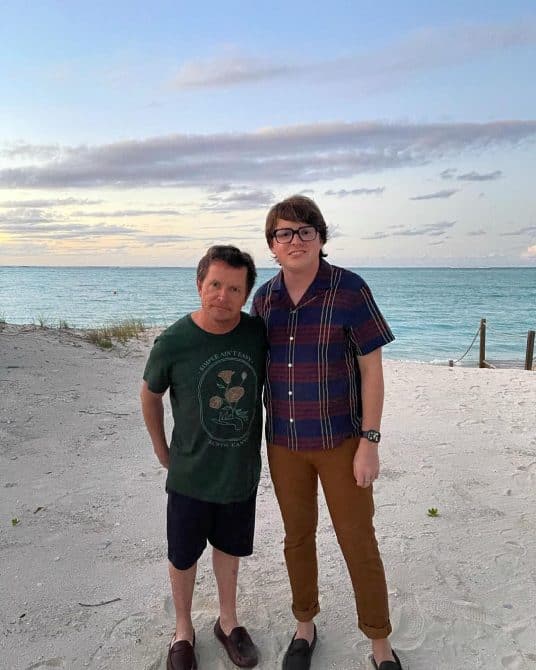 Michael further explained that he was surprised by the troll's response to his comment. "He answers me back 'That's the funniest thing I've ever read in my life. You're the king of the internet,'" he recalled. "'I apologize for anything I said to you,' blah blah blah."
However, the 61-year-old was quite confused as to the meaning of "SMH." "I said to my son '(What) did you say?' and he said, 'Shaking my head.'"