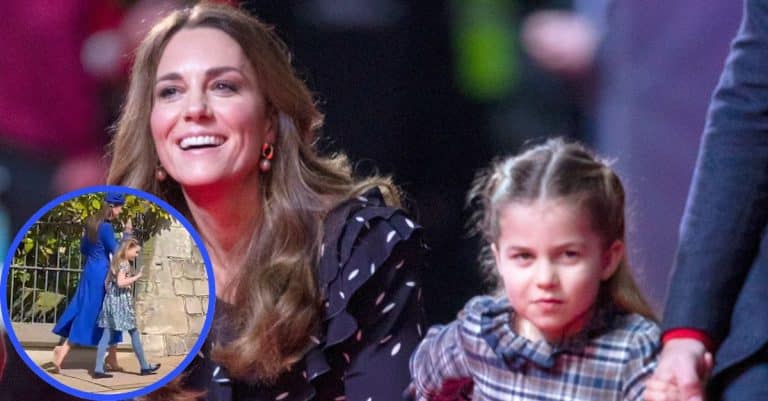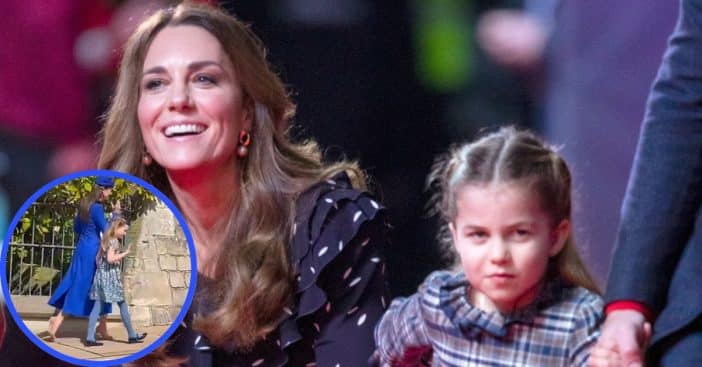 April 9 marked Easter Sunday and the royal family attended church for the Sunday service. In attendance were Kate Middleton, now formally known as Princess Catherine, and her daughter, 7-year-old Princess Charlotte. Even at her young age, Charlotte proved just how much she's taking after mom and royal protocol as she greeted crowds at the service.
Kate became Catherine, Princess of Wales, following the death of Queen Elizabeth II, which immediately saw her son become King Charles; while at the time of their marriage, Kate and her husband Prince William were Duke and Duchess of Cambridge, William's status as prince and heir came into play after the queen's passing. Princess Charlotte, King Charles's granddaughter, is third in line for the throne.

Princess Charlotte took after her mother Kate Middleton at Sunday service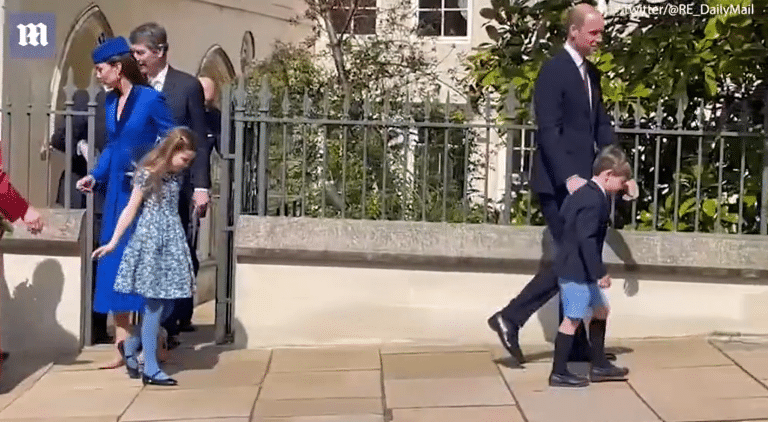 On Sunday, Kate Middleton brought her daughter Princess Charlotte to Windsor, where they attended service in St Geroge's Chapel. Kate was all smiles in an ultramarine formal outfit, with her long coat featuring a flattering skirt perfectly matching her hat, which sat under her long her left untied. Daily Mail reports that the coat is by Catherine Walker, while the hat, which is a pill-box style, is by Lock & Co. She completed the look with nude-colored high heels.
Beside her, Princess Charlotte was a mini Kate Middleton, dressed in her own blue outfit; the younger royal sported a blue knee-length floral dress over blue stockings and black Mary Janes. Kate carried Charlotte's coat while the Duchess of Cambridge and Cornwall waved to the crowd. But Charlotte also channeled Kate by following her mother's lead and giving a polite wave to the crowd that gathered outside the chapel.
A sacred place of ceremony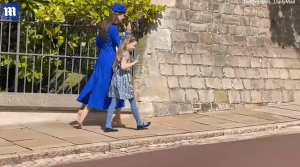 In addition to hosting services for Kate, Charlotte, King Charles, Queen Consort Camilla, Prince George, Prince Louis, and more, St George's Chapel is a place of storied history for the British royal family. Back when Charles was still stylized Prince of Wales and Camilla was Duchess of Cornwall, received a blessing from the Archbishop of Canterbury following their 2005 wedding.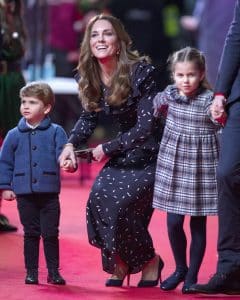 Additionally, the chapel has played host to many royal funerals and internments. The King George VI Memorial Chapel houses Prince Philip, Duke of Edinburgh, who died in 2021, along with his wife, Queen Elizabeth II, who died in 2022 at the age of 96. This history makes events such as Sunday's service particularly meaningful for all in attendance.