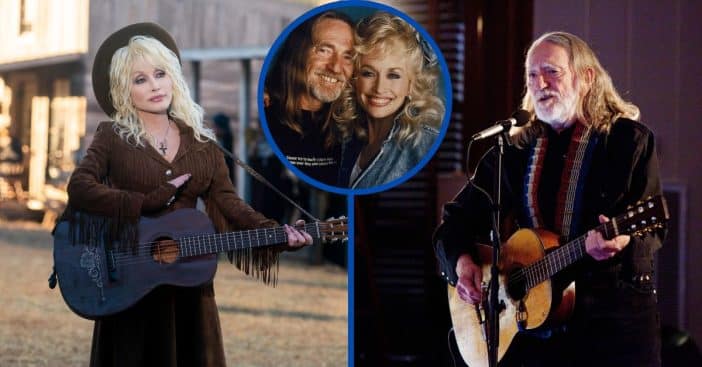 Hearing from one country legend is exciting enough. But two? The definition of thrilling. Now, what if the two were Dolly Parton and Willie Nelson? A dream beyond comprehension. Well, Parton gave country fans a wonderful surprise when she shared a throwback photo of herself and the outlaw country icon.
Unfortunately, after losing so many icons in music, TV, and film, fans were worried when they saw the photo and what was sure to be a heartfelt post; they feared it was a message saying goodbye. Fortunately, Parton was just appreciating her enduring friendship with a fellow singer, one who she's crossed paths with on more than one occasion. Take a walk down memory lane with her post here.
Dolly Parton is all smiles appreciating her "true friend" Willie Nelson
View this post on Instagram
Late last week, Parton took to Instagram to share a photo of her and Nelson looking all smiles as they stood arm in arm years ago. A lot of time has passed between then and now; Parade notes that the image is from 1987, when Nelson was on Parton's variety show Dolly. Even after all these years, though, she captioned the post, "There's nothing like a true friend," like it's been no time at all.
The post was greeted with great enthusiasm by Parton's 5.8 million followers – the ones who weren't fretting, "I got SCARED for a minute" or "Every time you post these pics I freak out because I assume someone died." Others declared them the matriarch and patriarch of the country music genre; some wrote, "Hi dad & mom," while another said, "King and Queen of country right there." Yet another called them, "My two all-time faves."
A lifelong history of friendship and collaboration
On top of being country music powerhouses of talent in their own right, Parton and Nelson are on the unique position of working well together as colleagues and counting each other as friends. A 1983 TV special saw the two perform together, joined by Kris Kristofferson and Brenda Lee. But it stretches even further back than that.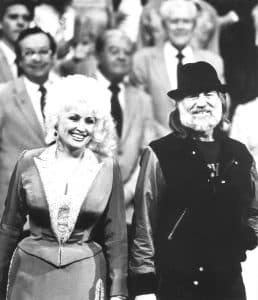 "Willie and I came to town about the same time," Parton told Nashville reporters, dating their arrival to be around 1965. In those early days, the pair "used to hang out a lot together," usually writing songs with other country artists. But in that time, Parton found "Willie and I are so similar," adding, "I've known him all the days I've been in Nashville, and I just love him." Nothing ever became romantic between the two, but Parton admits, "It's a wonder, though."