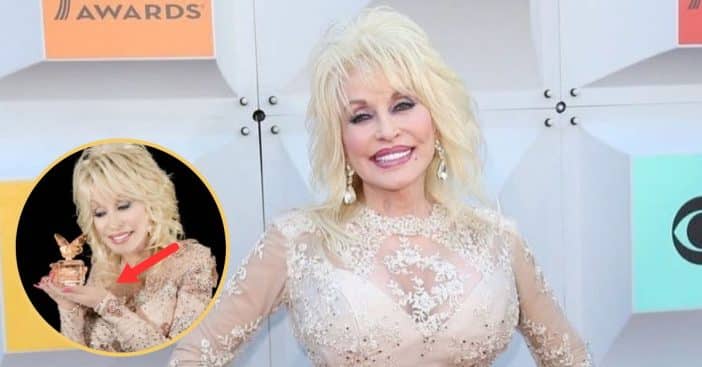 TikTok users have discovered that Dolly Parton wears nude fingerless gloves thanks to someone with the username @hannahbearbraun. The user posted a TikTok which went viral, featuring Dolly performing at the 37th annual Rock & Roll Hall of Fame Induction Ceremony. With a close look or two at her hands in the video, viewers could tell that her hands were covered.
This discovery attracted a series of reactions from the TikTok audience and fans, who were surprised to learn this about Dolly. Some commenters assumed that the gloves are compression for arthritis, while some claim it is to hide her finger tattoos, but none of these assumptions are confirmed.
The viral discovery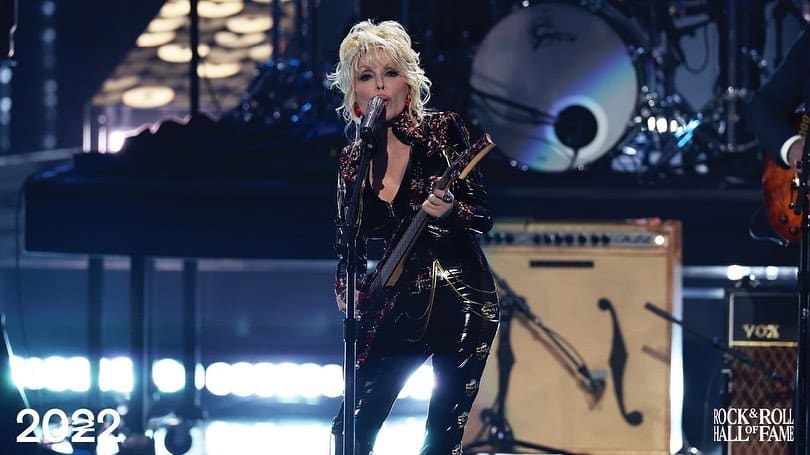 In the video shared by @hannahbearbraun, 76-year-old Dolly is at the microphone at Los Angeles' Microsoft Theater. She wore a gemstone-embellished patent leather pantsuit that matched the color and style of her guitar— and the strap. She had gloves on, as she almost always does even when she's not performing.
Dolly explained the reason for wearing nude fingerless gloves in 2017, revealing that it is to conceal keloid scar tissue. "I have a tendency where if I have any kind of scars anywhere, then they kind of have a purple tinge that I can never get rid of," she told Vanity Fair. She added that her pastel butterfly and flower tattoos were colored that way to hide her scars.
Dolly's creative director, Steve Summers, also made some comments about her choice, telling InStyle that they were simply part of her [Dolly's] wardrobe. "People always ask why she always wears sleeves— well, she's 73 years old, and she doesn't like her elbows. They ask, 'What's wrong with her hands?' She's 73, and she doesn't like them! It's a normal woman thing," Steve wrote in 2019.
Dolly's memorable looks with the nude gloves
The "Jolene" crooner is known to deck her hands and fingers — mostly covered — with jewelry. At the New Year's Eve party in 2022, Dolly performed with Miley Cyrus wearing a studded leather catsuit with leopard mesh panels. She also accessorized with large hoop earrings, and her nude gloves topped with chunky statement rings.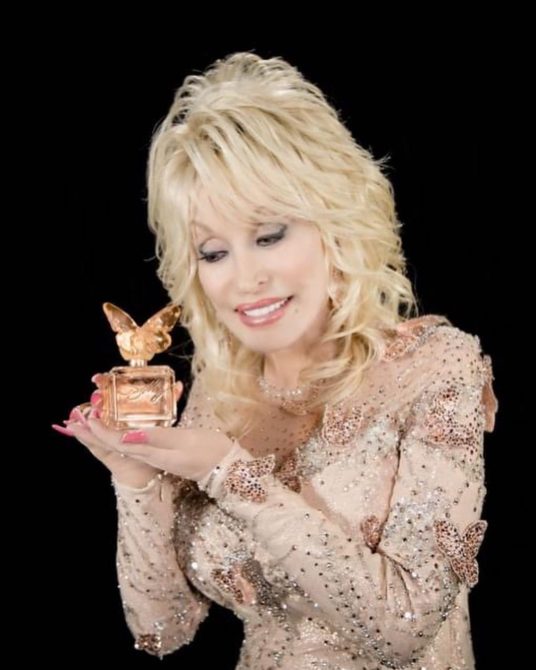 At the 37th Annual Rock & Roll Hall of Fame in November 2022, Dolly was in attendance as one of the inductees. She showed up in a patent leather ensemble that was encrusted in gemstones. The outfit matched the decoration on her guitar, and she wore her signature gloves and red nails, too.
Even when she's not performing, Dolly has her gloves on. The Country icon also made an appearance on The Kelly Clarkson Show in 2022, wearing a taupe, gold-studded skirt set, and her gloves, accessorized with gold cocktail rings.