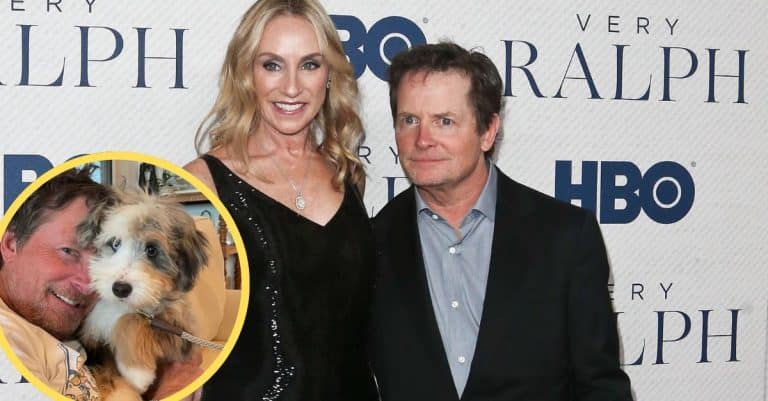 Hey, Doc, check this out! Michael J. Fox has grown his family ties and adopted a brand new, adorable dog. The Teen Wolf introduced the canine to his 1.8 million Instagram followers earlier this week, complete with a tender photo showing the friendship between a man and his dog.
Fox, 61, formally retired from his acting career in 2021, after leaping into the industry in '77.  In '91, Fox was diagnosed with Parkinson's disease, a revelation he only shared seven years later. 2000 saw the birth of the Michael J. Fox Foundation, dedicated to researching a cure. This endeavor has taken most of Fox's time but his new dog has introduced a new, sweet element to retirement life.
Michael J. Fox introduces the world to his new dog, Blue
View this post on Instagram
Earlier this week, Fox took to Instagram to share a photo of himself and his new family member, a fluffy young dog with eyes determined to melt the heart. "Hey Blue," he introduced in the captions, "welcome to your new home!" Almost two years ago, Fox announced the heartbreaking passing of his previous canine companion, Gus.
"Gus — great dog and loyal friend, we'll miss you," Fox had captioned that announcement post back in April 2021. He also referenced his 2020 memoir, No Time Like the Future: An Optimist Considers Mortality, which called Gus a "wonder dog" for his continuing friendship that made the days easier for Fox.
The healing properties of pets
View this post on Instagram
Fox's Parkinson's journey has been one of intense and layered struggle. Upon his initial diagnosis, Fox says he fell deeper into alcoholism and substance abuse, and spent the first seven years in denial, while also battling with depression. "Therapeutic value, comfort – none of these were the reason I took these pills. There was only one reason: to hide," shared Fox. 30 years ago, Fox got sober and shared his diagnosis with the world, and has since become the mind behind award-winning organizations dedicated to uplifting and helping those with Parkinson's.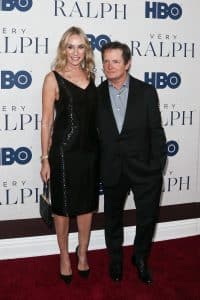 At the same time, Fox has received help of his own. As empowering a force as he's been, every hero needs a hero of their own, and that came from his family, from his wife of over 30 years, Tracy Pollan, to the loyal and supportive Gus. It was Pollan who shared a sweet video of Blue, the newest addition to the family, already declaring the two "Best friends." Sadly, it was shared to her Stories, so it only stayed up for 24 hours, but it's great to see they're off to a promising start.
It truly is bonds like these that make all the difference in the world.