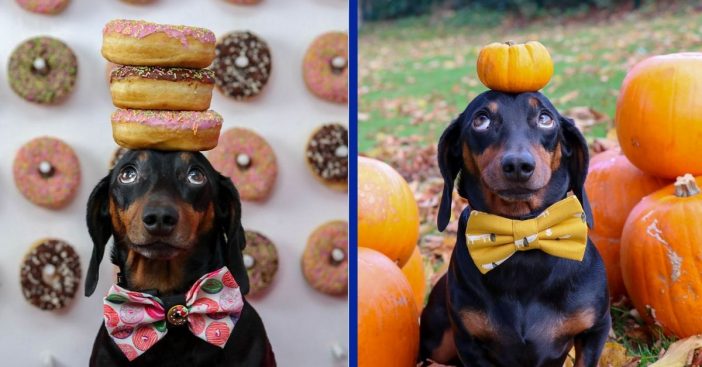 A dog is now becoming Internet famous for balancing objects on his head! While many of you may be thinking to yourselves, "What makes that so great?" Well, it includes objects that could easily fall off his head. Like, baby pumpkins, cactus plants, and even avocados! Nicknamed Harlso the Balancing Hound, he has perfected the art of balancing and people are loving it.
Harlso belongs to 30-year-old Paul Lavery of Belfast, Ireland. He discovered his dog's hidden talent after he placed a toy on his dog's head one day and noticed that Harlso just didn't move! Not one muscle.
Harlso can balance anything!
"For us, we didn't know he knew any tricks, we tried teaching him to sit, lie down, roll over and he wasn't interested," Lavery says. Once he and his partner, Jen, learn of the trick, they began creating social media accounts for their pup. "It really started growing quite quickly," Lavery says of his dog's Instagram account, which now has over 100,000 followers.
"We never expected it to take it off," he continues. Lavery is also quick to assure those who may be concerned about Harlso's well-being. He assures them all that they never use objects that are "too heavy [or] too dangerous."
He makes TV appearances and even has a 2020 calendar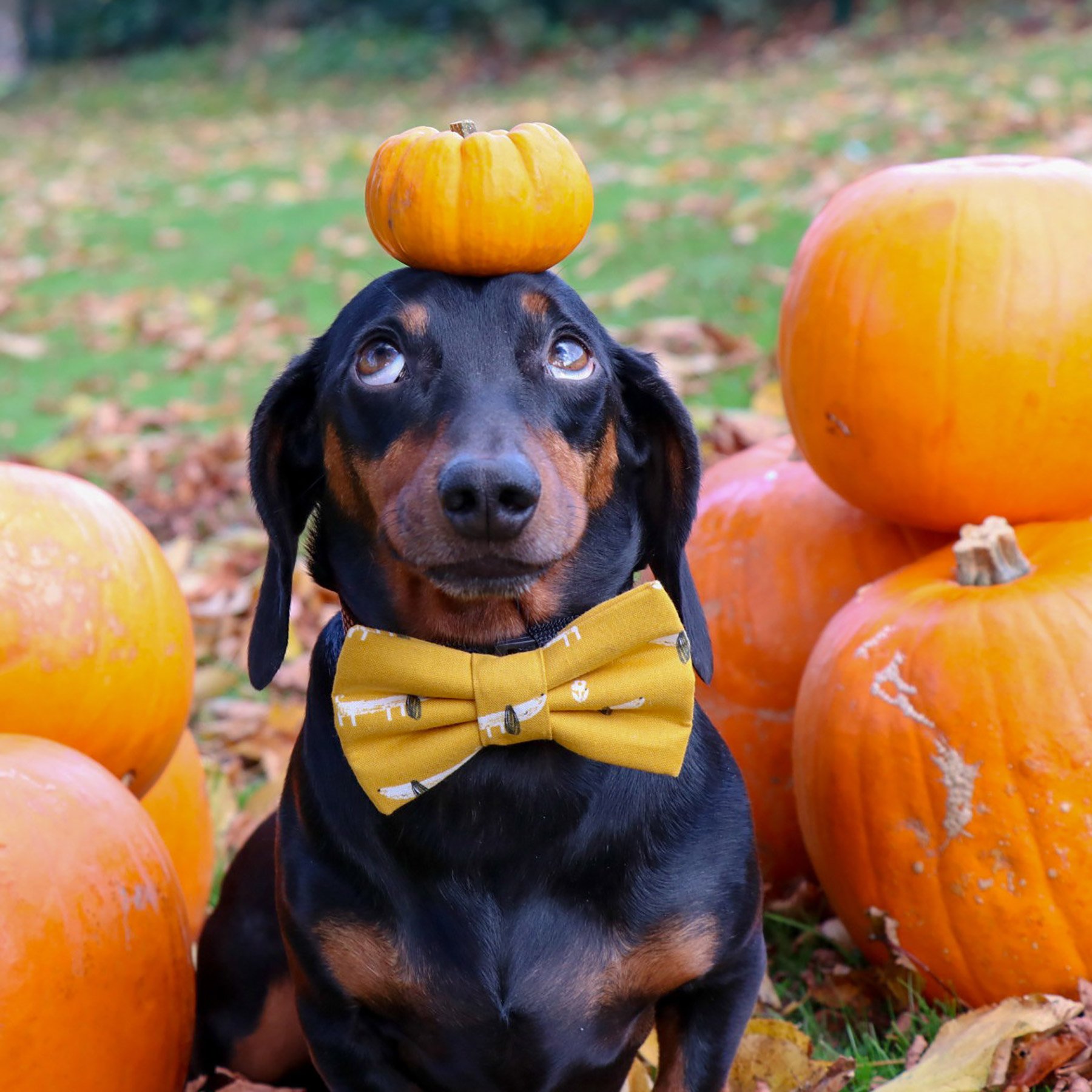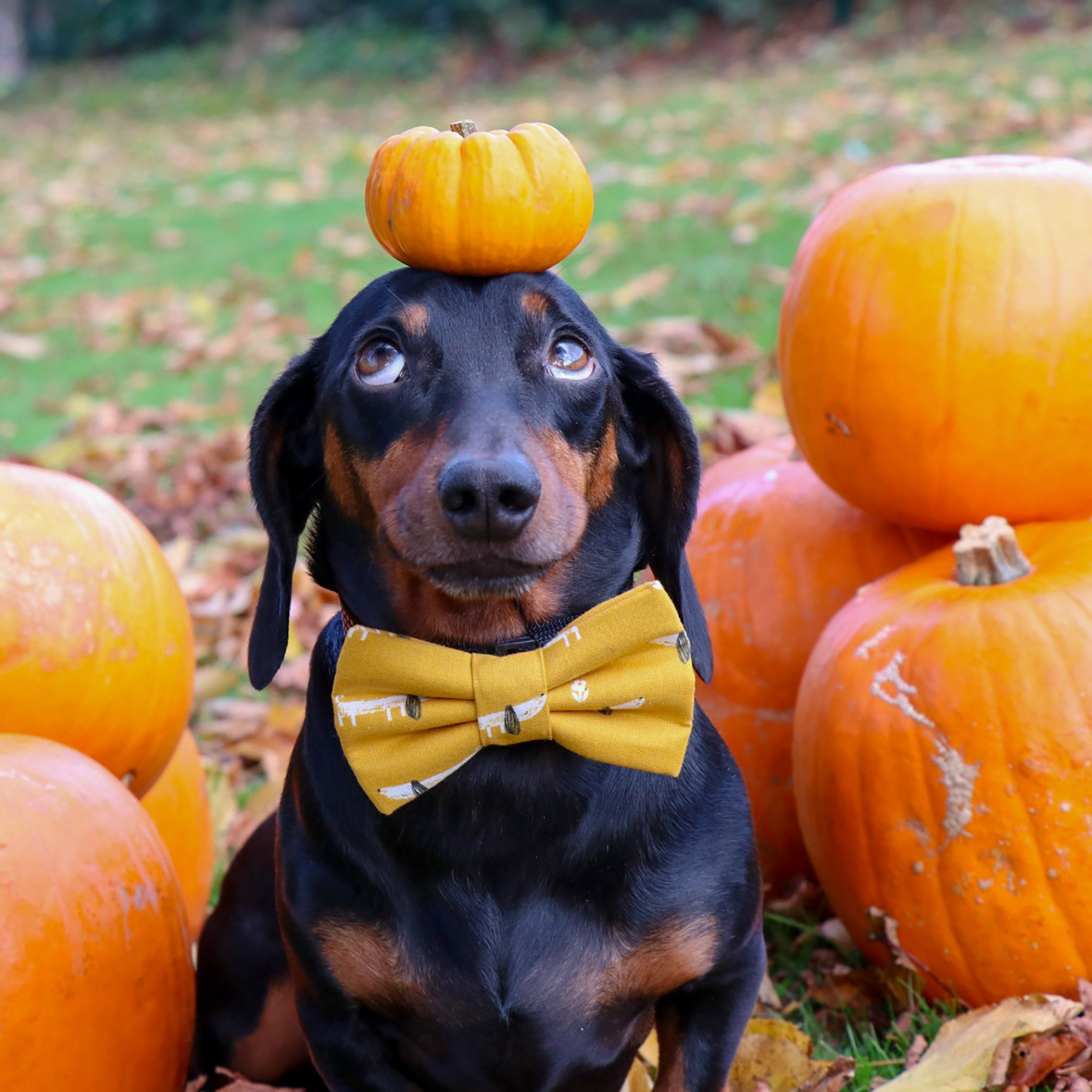 Harlso's owners continue, "It's amazing because when he was balancing things it used to surprise us, but he can balance almost anything, and 99 percent of the time he manages to do it the first time."
Not only has the dog managed to get verified on Instagram and earn thousands of fans, but he has also made many TV appearances! He would even inspire a new calendar to be made, with each balanced item coordinating with that month. And, yes, it's available for purchase here!
Be sure to follow Harlso on Instagram for more balancing cuteness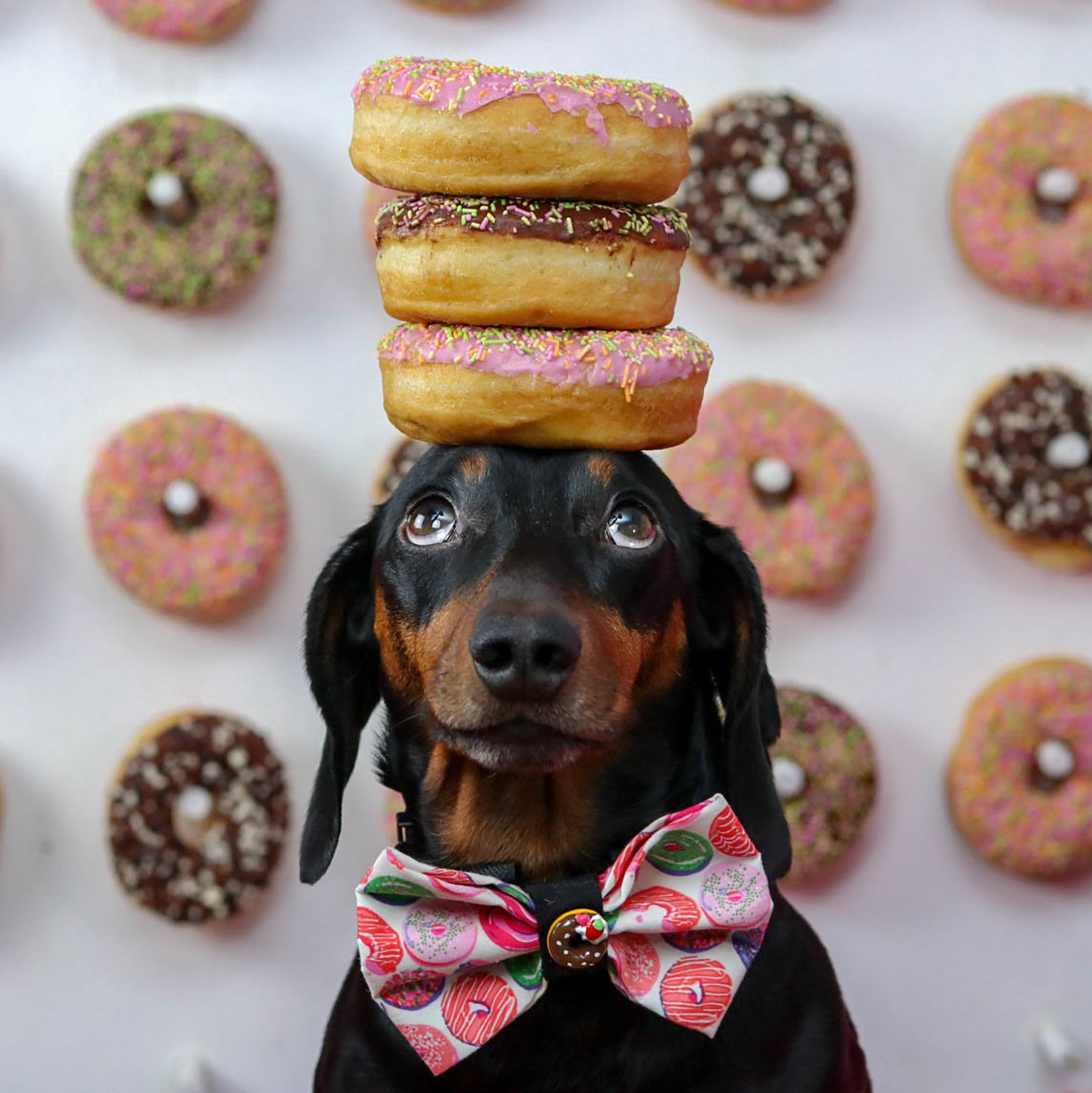 Lavery continues on that he believes this kind of trick is not one that can be taught. "One day he might decide to just stop," he jokes. It is very possible that one day, Harlso might just retire! So, we need to enjoy his balancing act while we still can.
I don't know about you guys, but I just went and followed Harlso on his official Instagram account, so I can see him all the time! We love this cute little guy.
Check out the video below to see the Dachshund in action! The talk show hosts cannot believe the things he can balance on his little head.
Here at DoYouRemember? we ensure our readers receive the best content and products. If you make a purchase through one of our links, we may earn an affiliate commission.