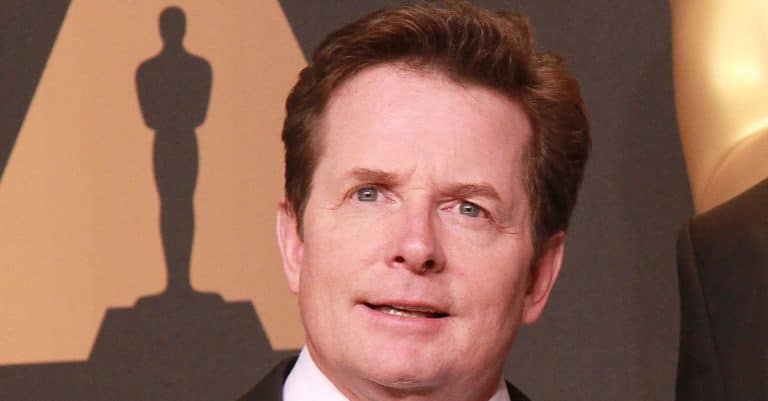 Michael J. Fox accepted an honorary Oscar award on Saturday. He received the Jean Hersholt Humanitarian Award for his work surrounding Parkinson's disease. Michael suffers from Parkinson's disease and since he can no longer act because of it, he dedicates his life to helping find a cure for the disease.
Michael founded the non-profit organization called the Michael J. Fox Foundation in 2000. His friend and fellow actor Woody Harrelson came on stage to present Michael with the award. Woody shared, "Michael J. Fox sets the ultimate example of how to fight and how to live. And today, he is as beloved for his activism as he is for his acting. Michael J. Fox never asked for the role: Parkinson's patient or disease advocate. But make no mistake, it is his greatest performance."
Michael J. Fox accepts an honorary award for his advocacy work for Parkinson's disease
He continued, "Michael brought the world to the same place where we all feel invested in finding a cure for a cruel disease. Vulnerable: yes. A victim: never. An inspiration: always. And a living, breathing symbol and singular voice to help advance progress toward a cure." Michael's foundation has raised over a billion dollars for Parkison's disease research and the fight for a cure.
Michael graciously accepted the award with his wife, Tracy Pollan, and his kids in attendance. He said that he was very humble and grateful for the honor and thanked his family for supporting him along the way.
Before heading off stage, he said, "I cannot walk and carry this thing. But I ask Tracy to once again carry the weight."