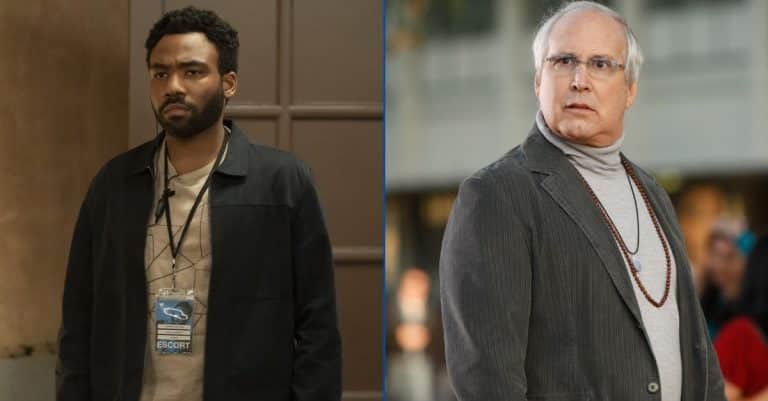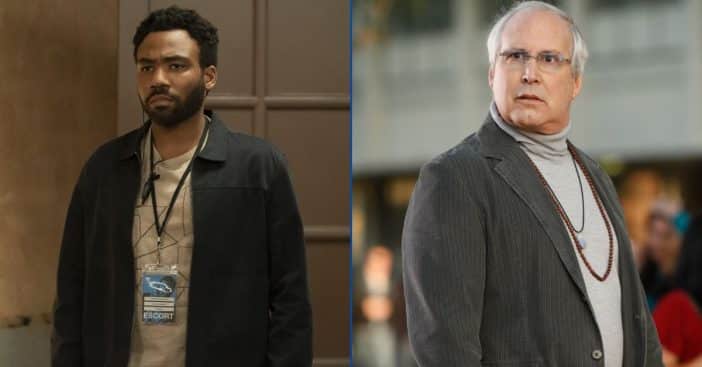 With a career that spans over five decades and counting, Chevy Chase has been in numerous projects of varying acclaim and worked with an even bigger array of people. However, in that time, Chase has reportedly conducted himself in inappropriate ways. Award-winning actor and producer Donald Glover has suggested that Chase went so far as to use a racial slur without restraint.
The accusation came up when Glover was presenting at the Writers Guild Awards. Glover, 39, has worked on both sides of the camera throughout his career, which began in 2005. Tina Fey recruited him as a writer for NBC's 30 Rock and he is the face of Troy Barnes from Community. The series also starred Chase as Pierce Hawthorne – and some unbecoming behavior towards his peers.
Donald Glover says Chevy Chase has used racial slurs before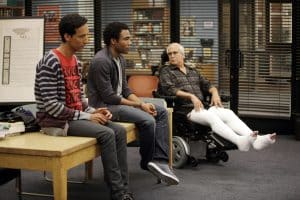 The 75th Writers Guild of America Awards kicked off on March 5, celebrating the best film, television, and radio writing of 2022. Glover was there to present an honorary award to Atlanta executive producer Paul Simms. Along the way, he dropped some quick nods to past transgressions Chase had committed, which became less subtle as his speech went on and shared claims that echoed what Chase's own SNL colleagues have said: he can be difficult to work with.

In his speech, Glover noted that the particular award he was presenting is a nod to Herb Sargent, who created Saturday Night Live's Weekend Update segments. "Chevy Chase once called Herb one of the funniest writers working in television," said Glover, "Chevy Chase once called me. You know what? This is about Paul."
Spotting the patterns through more anecdotes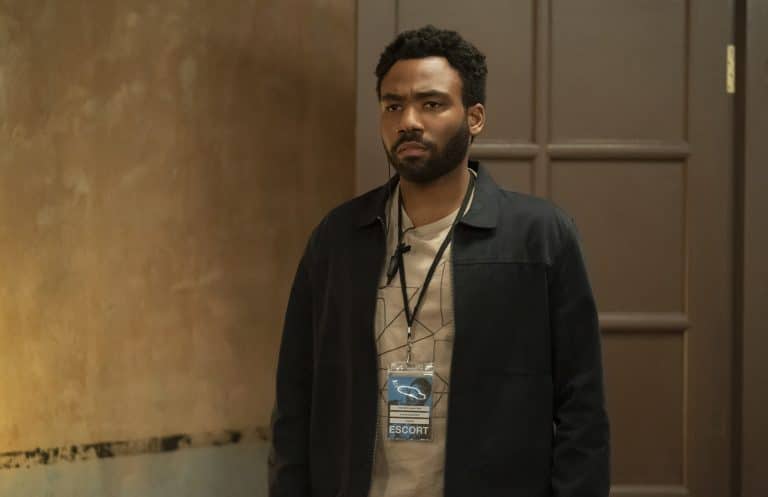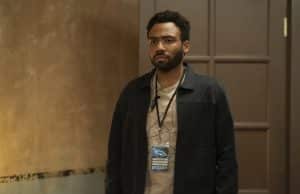 Glover was not yet done alluding to this misconduct from Chase. First, Glover recalled how he and Simms crossed paths in earnest working on Girls. "I was on the set of Girls after filming a sex scene for like eight hours," shared Glover, "which they cut down to two minutes. I've never seen any of the rest of that footage. I asked Lena [Dunham], 'Hey, what made you decide to work with Paul [Simms, an executive producer on the HBO hit]?' And she goes 'Honestly, this N— lets me do whatever I want.' And I remember thinking two things. One, Lena is using the N-word extremely liberally. Who does she think she is, Chevy Chase? And two, that's the kind of producer I want."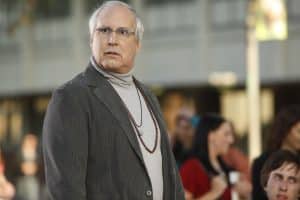 Reportedly, Chase used the slur while talking to Glover and Glover and Yvette Nicole Brown about a scene. A source told The Hollywood Reporter that Chase had been quick to apologize for the action and that the word's usage was not personally directed at either of them.
"I just saw Chevy as fighting time — a true artist has to be OK with his reign being over. I can't help him if he's thrashing in the water," said Glover, as Community creator Dan Harmon voiced his belief that Chase was very jealous of Glover. "Chevy was the first to realize how immensely gifted Donald was, and the way he expressed his jealousy was to try to throw Donald off," said Harmon, who had to apologize to Glover multiple times after Chase threw around racial slurs between takes.
Even so, Glover says he believes "there's a human in there somewhere — he's almost too human."