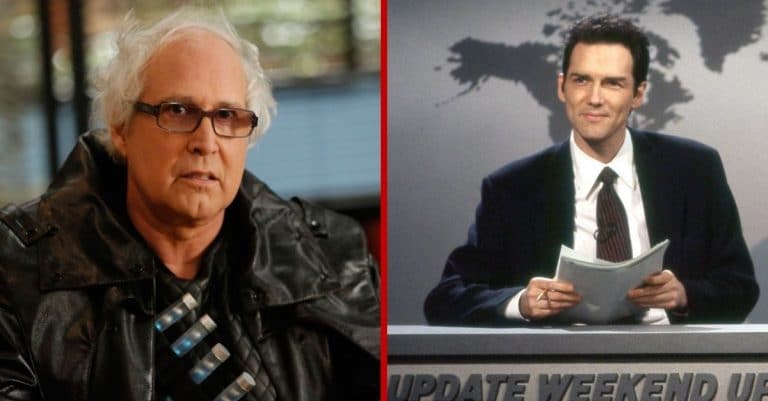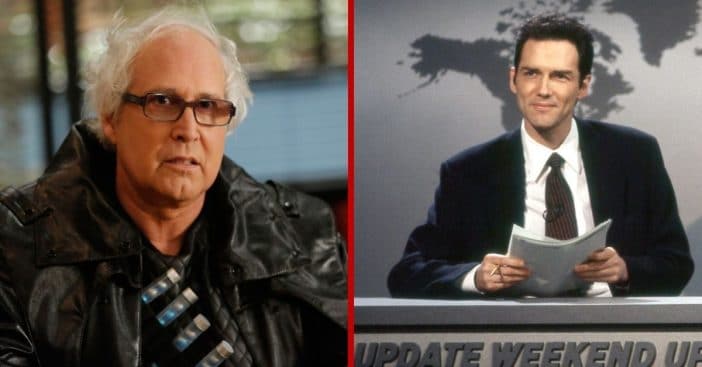 Saturday Night Live Weekend Update anchor Norm Macdonald died on September 14 after nine years secretly battling cancer. After five years with SNL, and more still on other projects, Macdonald left an impression on fans and peers alike. Recently, fellow SNL alum Chevy Chase paid tribute to Macdonald in a way befitting two comedians.
Chase joined SNL in 1975 as an original cast member and the first to utter "Live from New York, it's Saturday Night!" He was also the one to start the Weekend Update segments as its first anchor. Jump ahead to the '90s, and Macdonald would take up that role himself.
Chevy Chase pays tribute to 'SNL' peer Norm Macdonald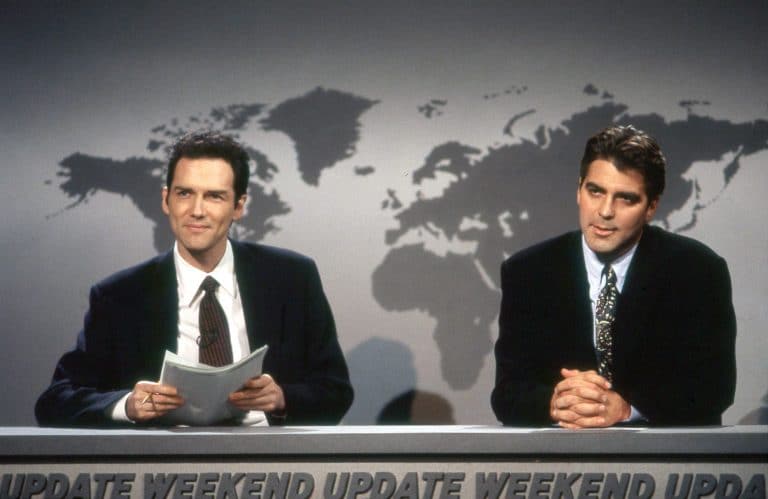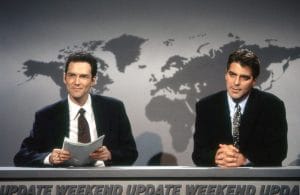 On Wednesday morning, Chevy Chase took to Instagram to mourn the loss of Norm Macdonald. "I've just learned that one of my sweetest, and funniest friends has died at only 61 years old, from cancer," he began. "Norm MacDonald and I have been great friends for many years now. Of course, I first met him after he played the newsman on SNL. He was the best of all! Next to myself. I know I'm just kidding now, because I'm all teared up," Chase went on.
RELATED: Revisit Some of Norm Macdonald's Best Comedy Moments, As He'd Have Wanted
His heartfelt words continued, "Just tried calling Dylan, his son, in LA, 'Mailbox is full.' Of course. Poor Dylan! What it must be like to lose such a great dad. And at such a young age, 16 years younger than me. Norm was just born when I was flunking mathematics! We made a few TV shows together, which were very very funny, if I do say so my darn self. Look 'em up."
A strong history together
When the COVID-19 pandemic sparked a national lockdown, Macdonald spent the time in quarantine making video calls to old friends, including one to Chevy Chase. The two, along with Colin Quinn, worked together, unified by their mutual job as anchor for SNL Weekend Updates. In 2012, this led to the trio speaking together at ​T​he Comedy Awards. Quinn replaced Macdonald when he left.
As Chase was born in 1943 and Macdonald in 1959, Macdonald actually grew up watching Chase perform, writes the Los Angeles Times. "I didn't think there were working comedians who did comedy," Macdonald thought back then. "They just appeared on television, and as far as I knew there were only about six of them." Macdonald ended up working with one of those six when he appeared alongside Chase in 1998's Dirty Work, along with Artie Lange and Don Rickles.