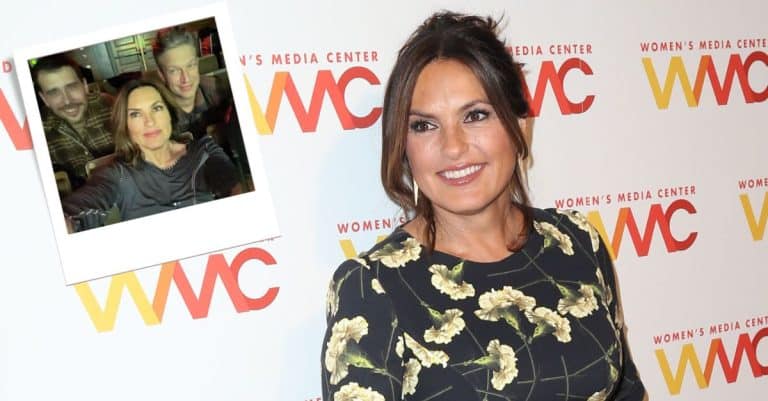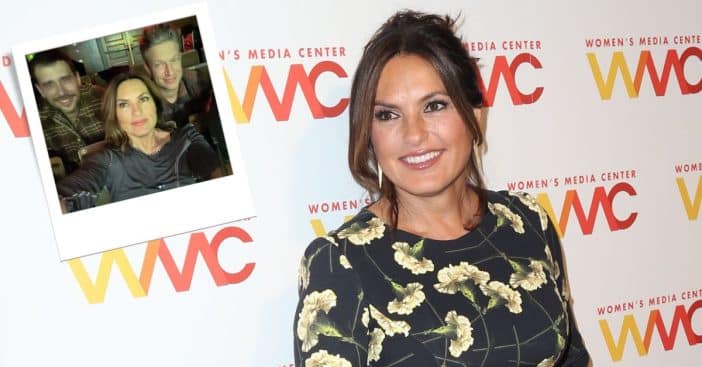 Since 1999, Mariska Hargitay has embodied the role of Detective Olivia Benson in Law & Order: Special Victims Unit. Her responsibilities on the show have evolved as much as Benson's across 24 seasons. The latest new episode, "King of the Moon," saw Hargitay serve as director and in celebration, she shared a heartfelt tribute reflecting on her time on the show.
Hargitay is the daughter of bodybuilder and actor Mickey Hargitay and singer-actor Jayne Mansfield. Mansfield died in a car crash when Mariska was just three years old, while the future SVU star was present in the vehicle. "King of the Moon" was an especially meaningful episode for Mariska on three fronts: she exercised her directing muscles, touched upon themes of love and loss, and included a nod to her late mother.
Mariska Hargitay shares a sweet tribute after the latest 'SVU' episode where she served as director
View this post on Instagram
A week ago, Mariska took to Instagram to share an on-set selfie of herself and her SVU co-stars, newcomer Octavio Pisano and recurring star Peter Scanavino, whose character serves as a bittersweet link to Amanda Rollins, who had been played by Kelli Giddish before the actress's divisive departure.
"How lucky am I to have these two beautiful humans by my side?" Mariska asked, tagging each cast member in her post. "I love respect and admire you both so much. Thank you for your beautiful performances. Thank you for trusting me and thank you for just making everything better."
Fans celebrate Mariska as a director and actor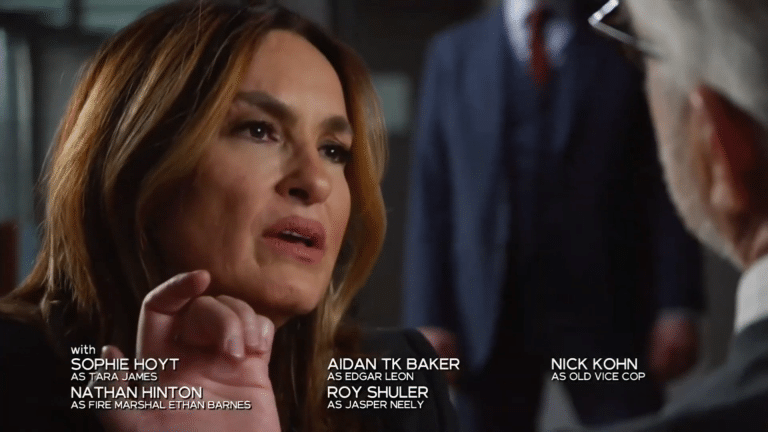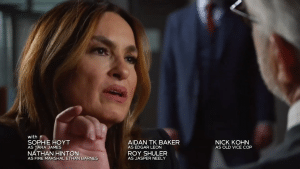 With Mariska as director, season 24, episode 15, "King of the Moon" guest stars Bradley Whitford as an elderly man with dementia who confesses to murdering his beloved wife – but some of the detectives believe the case is not so simple. SVU is a familiar gig for Whitford, who was last on the program back in 2014 playing a different character in the episode "Reasonable Doubt." It's his most recent character, Pence Humphreys, who references the past in a subtle but powerful way when he tells Benson she has a "face like Jayne Mansfield," in a nod to Mariska's real-life mother who she so resembles.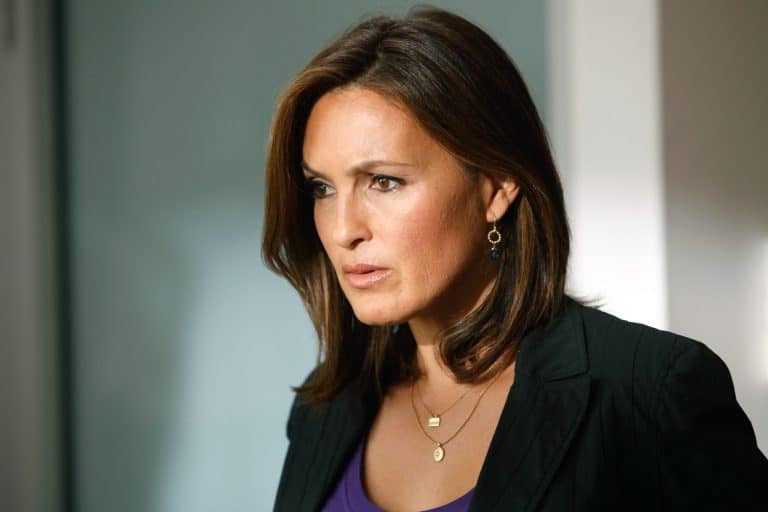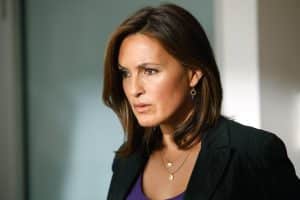 It's been an emotional time for the SVU crew of cast members and fans, who also mourned the February 19 passing of longtime series regular Richard Belzer, right around the time the show established his character had happily settled down. So seeing Mariska's latest post, which was one of hope and gratitude, the tears still flowed from SVU fans.
"Last night's episode was spectacular," one user praised, "It felt so new, something we've never seen before, and that's crazy in season 24! I loved the story telling, you all acted your asses off, and ma'am, you directed the hell out of that episode. Congratulations, Queen!"
Another echoed this sentiment, saying, "no let's discuss the episode because you served and ate it up all at once both sides of the camera??? who is doing it like you." Yet another agreed, "remarkable, emotional episode. Beautifully written, incredibly directed, and the performances of all on screen was top tier."