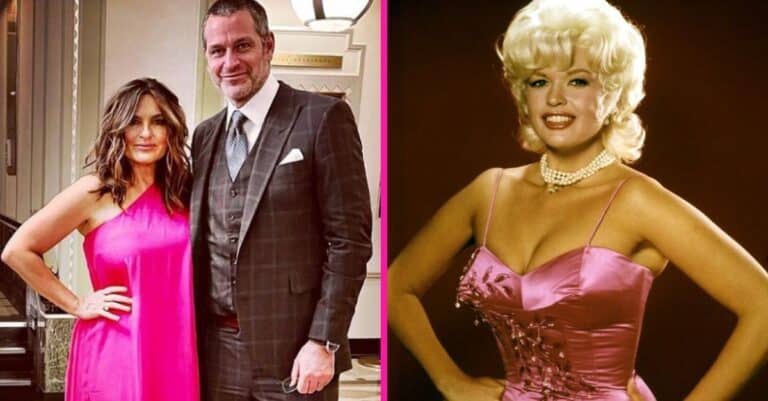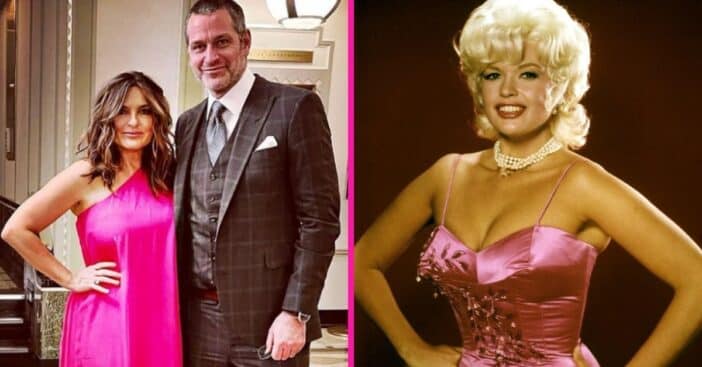 Mariska Hargitay has often heard she looks nearly identical to her mother, actress and model Jayne Mansfield. However, she did not get to know the woman personally for long, when Mansfield died in a high speed car crash in the same vehicle Hargitay and her siblings were sleeping in.  Decades later, though, Hargitay understands the powerful presence her mother held and recently offered a tribute to the woman whose glamor lit up the world.
Hargitay attended Glamour's Women of the Year Awards on Monday, November 7 with her husband Peter Hermann. He wore a smart plaid suit with a soft steel-blue tie, while she was all vibrance in a vivid pink dress. The ensemble turned heads but actually held a lot of quiet symbolism for a powerful message.
Mariska Hargitay channels her mother Jayne Mansfield
View this post on Instagram
The duo of Mariska Hargitay and Jayne Mansfield stand out as one of the most famous mini-me mother-daughter pairs, right with Reese Witherspoon with Ava Phillippe, and Zoë Kravitz and Lisa Bonet. Hargitay, 57, lost her mother when the Law and Order: SVU star was only three, but she wanted the model to be with her that night.
RELATED: Mariska Hargitay Says Losing Her Mother, Jayne Mansfield, Is 'The Scar Of Her Soul'
"The pink does have great significance," Hargitay explained of the bold, rosy dress, which featured an asymmetrical profile and a long, trailing shawl, "because I'm bringing my mother with me tonight, and she's here.
Hargitay goes on to say of Mansfield, "She was one of the most glamorous women in the world, and I just hope that I can do her justice."
The color pink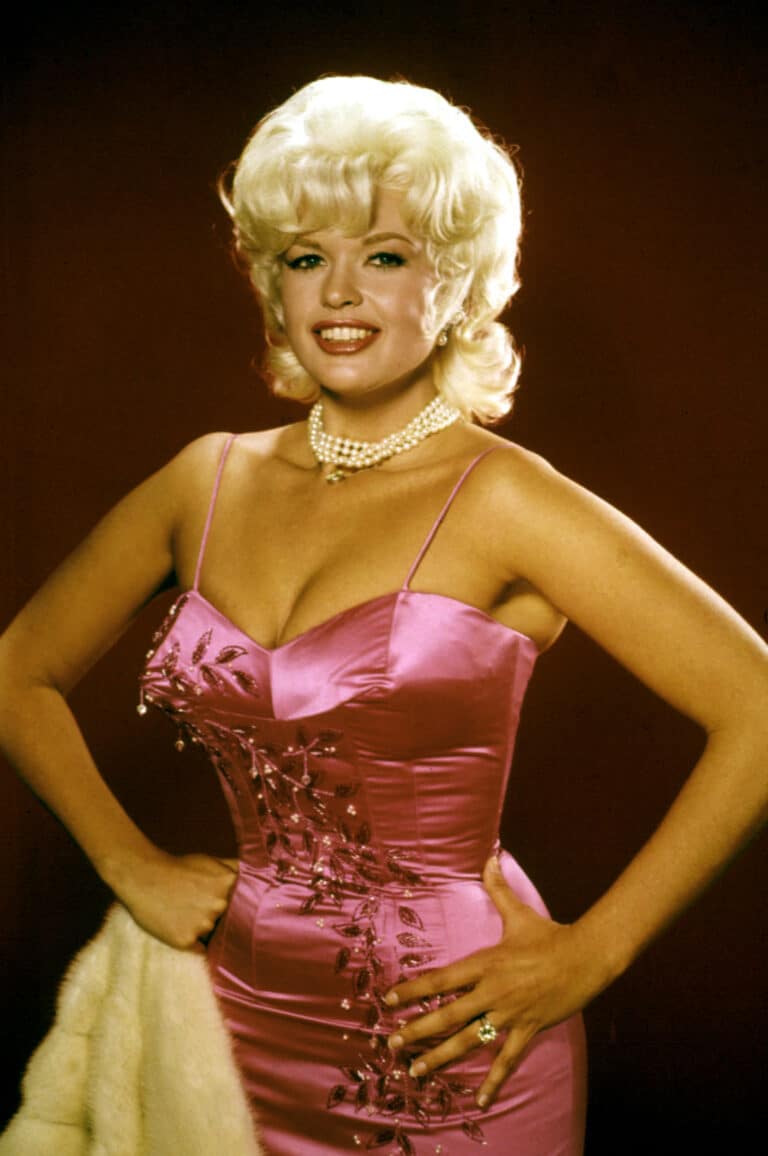 Mansfield's career began in 1954, when she was 21. She became an actress, singer, and Playboy playmate. Though she was famous for nude photoshoots, her stylish blonde hairdos and wigs, and public – and deliberate – wardrobe malfunctions, Mansfield was also famously associated with the color pink. As CR Fashion Book notes, it was her trademark color that tinted many of her possessions, including her car and the renowned "pink palace." It was also the color of many of her dresses.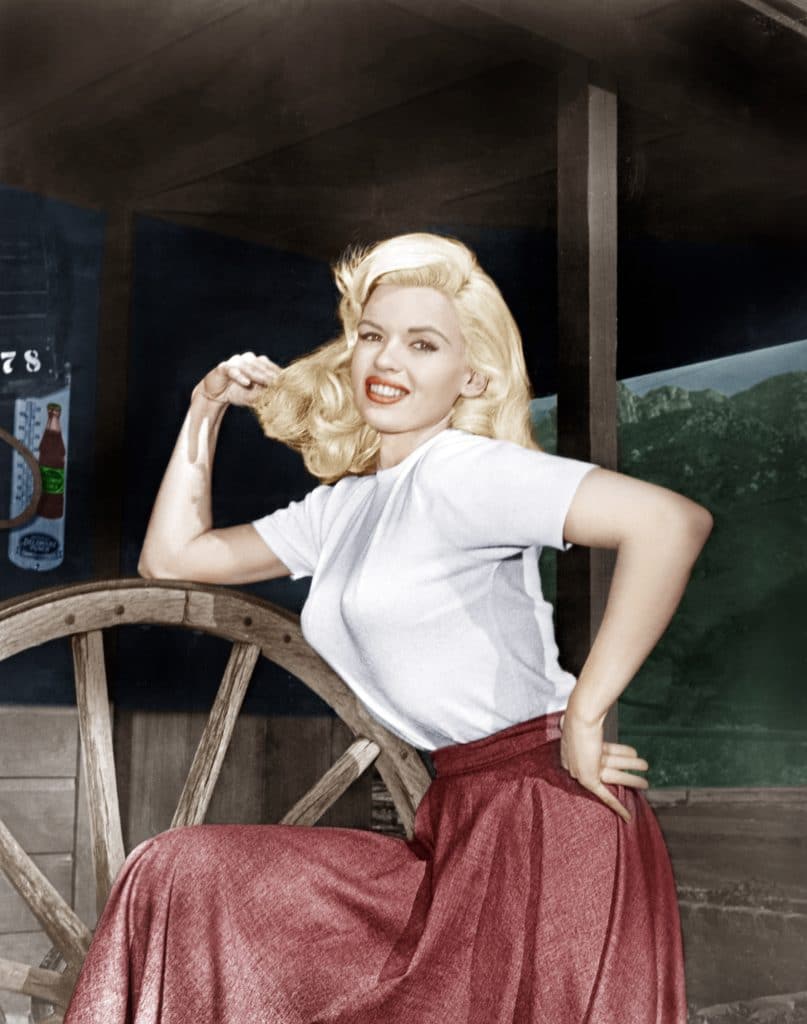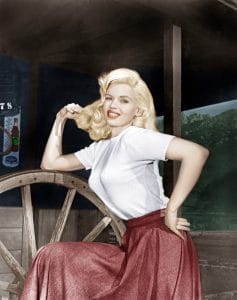 Her eventual ex-husband Mickey Hargitay spared no expense decking out everything Mansfield wanted in pink; her home was painted that color and housed a heart-shaped pool, 40 rooms, and a fountain that flowed not with water but with pink champagne.
Even photos with Mansfield in them are tinted that color, so it's no surprise this is the color Hargitay turned to when channeling her mother to celebrate "extraordinary and inspirational" women throughout all career fields.
RELATED: Mariska Hargitay Opens Up About The Accident That Killed Her Mother Jayne Mansfield