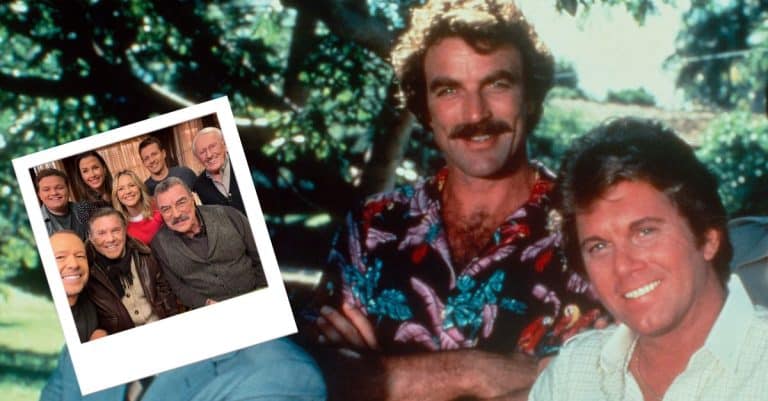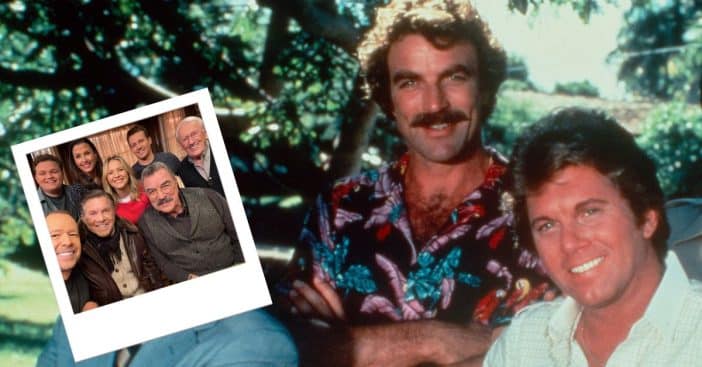 For eight years, Tom Selleck and Larry Manetti starred together in Magnum P.I. The series saw them as Thomas Magnum and Orville "Rick" Wright respectively. The series ended in '88 but fans got to see the two reunite on a recent episode of Selleck's latest titanic project Blue Bloods.
CBS's Blue Bloods has seen Selleck as New York City Police Commissioner Frank Reagan, a role he has held since 2010 and held across 13 seasons as a main cast member. The reunion hosted by Blue Bloods was announced with a fun social media post ahead of the big day. Check it out!
'Blue Bloods' reunites 'Magnum P.I.' veterans Tom Selleck and Larry Manetti
View this post on Instagram
On February 27, Blue Bloods mainstay Donnie Wahlberg announced the arrival of a Magnum P.I. reunion courtesy of Blue Bloods. "#MagnumMonday!" he announced in an Instagram post shared on February 27. "It's a mini Magnum PI reunion, on the set of #BlueBloods this week, with guest star Larry Manetti & Tom Selleck — together again."
The accompanying photo shows Selleck and Manetti together again, standing crowded amongst the actors who play the rest of the Reagan family. The reunion was missing a few people and Wahlberg mourned, "Wishing the late greats Roger E Mosley & John Hillerman could be here, too." Mosley played helicopter pilot Theodore "T.C." Calvin while John Hillerman starred as Jonathan Quayle Higgins III.
Reunions and remembrance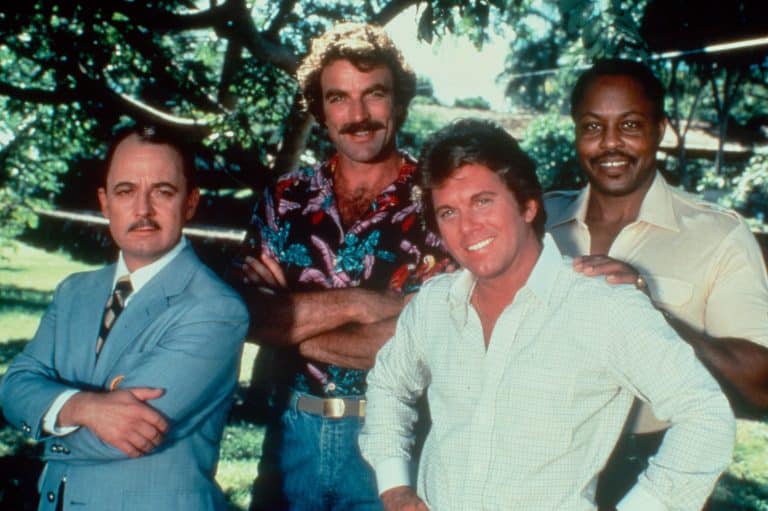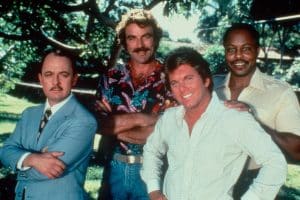 Unfortunately, a reunion such as that cannot be. Mosley and Hillerman passed in 2022 and 2017 respectively. But Selleck, 78, and Manetti, 75, were all smiles working together once again, joined this time by Andrew Terraciano, Vanessa Ray, Bridget Moynahan, and Will Estes.
Originally, Selleck stepped away from Magnum P.I. "not because I didn't like it or I was tired of it. I was tired from it. And I wanted a three-dimensional life because I didn't have one." In the end, he just needed a few years away from the rush of the acting world before he returned with gusto, and while he believes "there is an endpoint" for Blue Bloods, he also believes "there is a lot of life in the show, as long as you let your characters grow and get older."
New episodes of Blue Bloods air on Fridays at 10 p.m. ET on CBS.