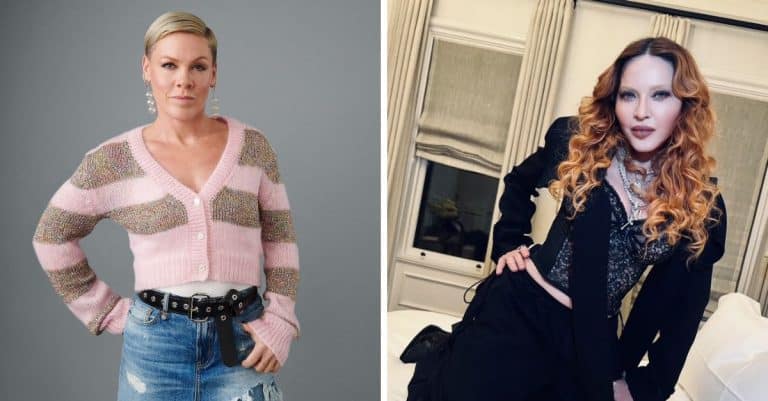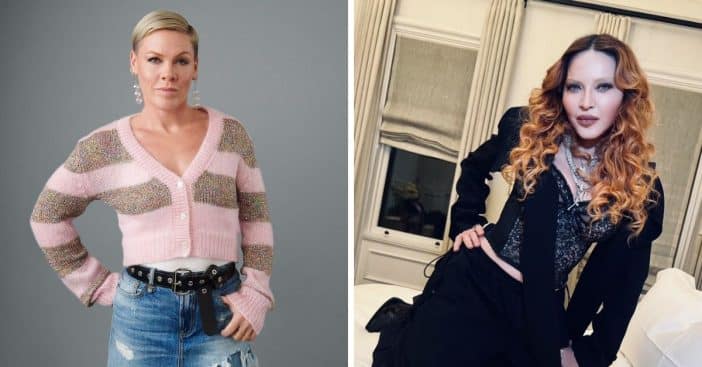 Recently Pink revealed that although Madonna was one of her childhood idols, she does not seem to hold her in high regard anymore. The 43-year-old explained that they both had an unusual meeting on Live with Regis and Kelly about  20 years ago while appearing on an episode of SiriusXM's The Howard Stern Show which shaped her perception of the singer.
"Some people just don't like me. I don't know why. I don't understand it – no, I do understand it. I'm a polarizing individual," Pink explained on the show. "She tried to kind of play me on Regis and Kelly, and I'm not the one, so it didn't work out."
Pink reveals that Madonna made their meeting look like she was a fangirl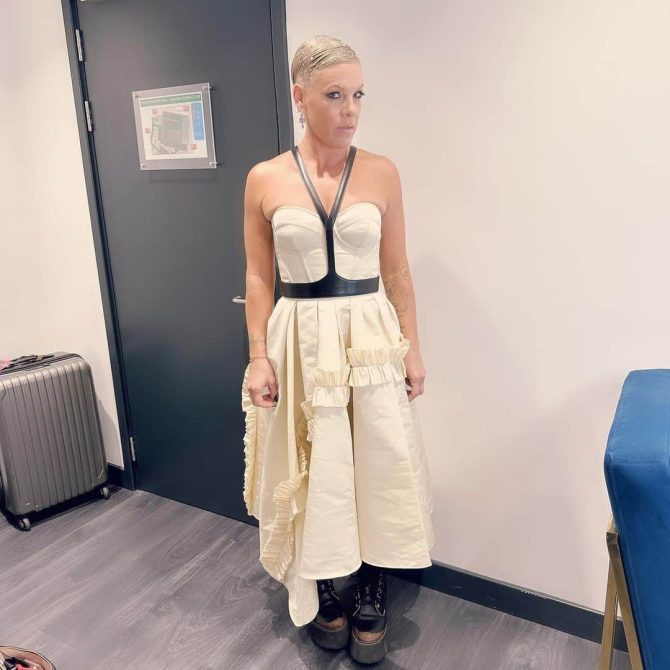 The Trustfall crooner explained that Madonna began to have issues with her starting from their behind the scene meeting on the morning talk show in 2003. Her enthusiasm to meet her childhood inspiration was mistaken by Madonna for another thing entirely. "It's just such a silly story. I f–king love Madonna, and I love her no matter what. I still love her no matter what," Pink recalled. "She was such an inspiration to me, but it sort of got twisted around that I was, like, fangirling and was dying to meet Madonna when in actuality she invited me into her dressing room."
Pink further detailed that things came to a head when she made a joke which did not sit well with the "Everybody" singer. "And so I just said a joke when Regis [Philbin] brought me out and said, 'I heard you were just falling over yourself backstage. How does it feel?' I'm like, 'I thought she wanted to meet me," she added. "It didn't work out. It didn't work out for us," while Stern cut in saying, "Madonna took the joke personally."
Pink says Madonna had previously invited her to an event
The 43-year-old revealed that earlier before the meeting on the talk show, Madonna invited her and "a bunch" of others to the legendary on-stage kiss at the 2003 MTV Video Music Awards with Britney Spears.
However, Pink revealed during an interview on KTU 103.5 that it never happened because she and several others were taken off the list and she was away on a trip with her boyfriend. "I think we all were [invited]. I think Madonna wanted to kiss all of us. I was in Costa Rica at the time, having all kinds of fun with my boyfriend, Carey Hart," she told the news outlet. "Gwen Stefani was also invited, I remember. It was a bunch of us."
Pink has been accused of stirring up controversies with Popstars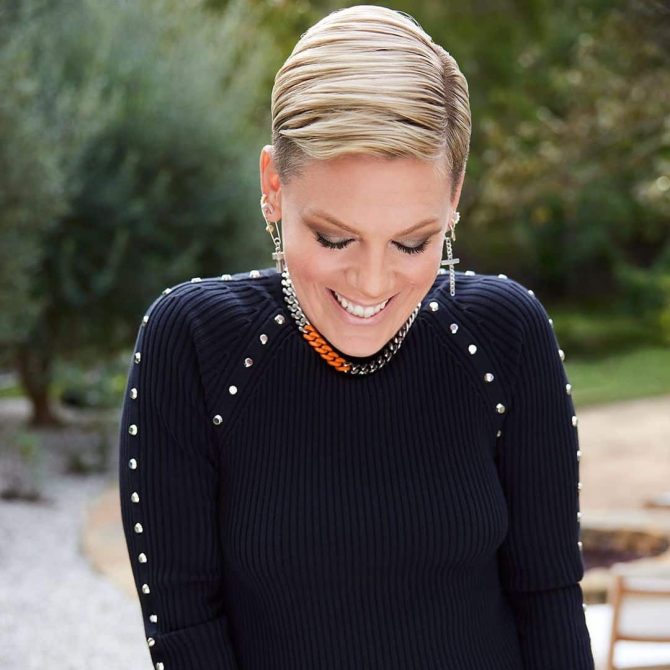 The singer-songwriter also sparked controversy after placing the Grammy-winning "Lady Marmalade" (a song she collaborated with Christina Aguilera) in the last position on the list of 12 of her most iconic music videos. This was because, during the shooting of the video, the duo had their disagreements with Pink stating in an interview that the making of the music video was difficult because of certain individuals.
Fans took to social media to accuse her of stirring up a beef that had been laid to rest while Pink responded to the trolls via Twitter. Y'all are nuts," she tweeted, "Also- I kissed xtinas mouth. I don't need to kiss her ass."