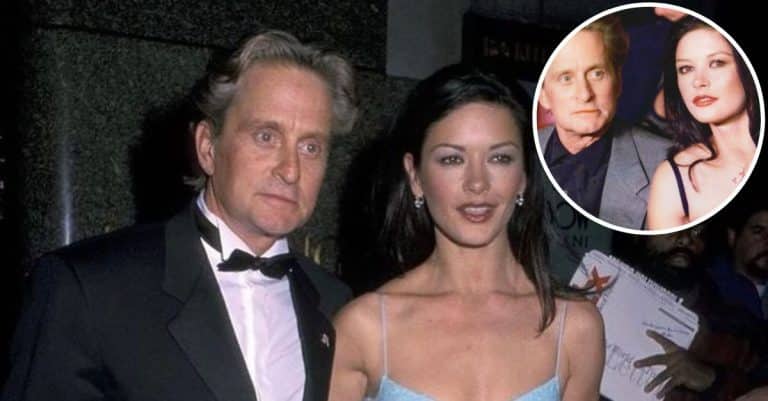 Catherine Zeta-Jones and Michael Douglas are one of Hollywood's rare successful marriages as they have been together for 22 years and share two children. In 2022, the 53-year-old left her fans gushing with a beautiful throwback photograph of herself with her husband, Michael Douglas which she posted on Instagram. The British Academy Film Award winner took to the social media platform to tease that she was missing her husband thus necessitating the post.
The picture had the couple all loved-up with Zeta-Jones rocking a pretty sleeveless black dress with her signature lustrous brunette locks resting on her shoulder. "Throw Back Thursday [red heart emoji]. Honey Hubby and I on a date," she captioned. "Honey Hubby has been 'outta town' shooting in Europe since this photo was taken [crying laughing emoji] I am kidding before you all squawk… looking forward to few date nights before year's end."
Catherine Zeta-Jones is always showcasing her husband, Michael Douglas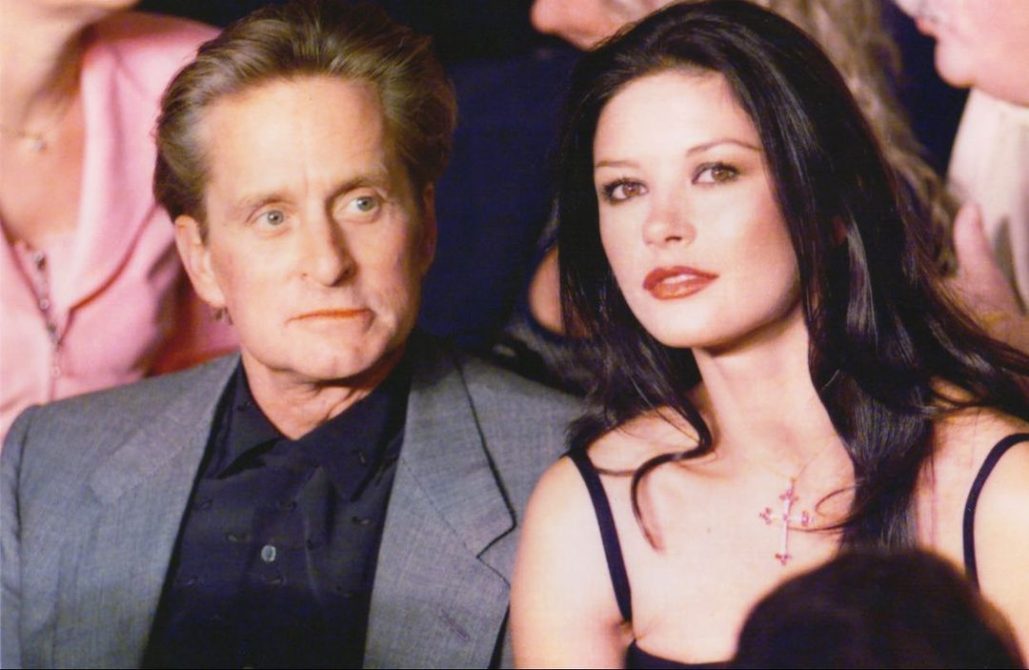 In November 2022, the Entrapment star also posted a selfie with Douglas while she visited him in Paris with Michael kissing her on the cheek. Zeta-Jones captioned, "Paris… Amour… J'adore."
The picture was so beautiful that it got fans commenting with beautiful words. "Your smile says it all. Bless you, both in Paris Catherine & Michael," a fan wrote while another commented. "True love enjoy… Beautiful people." A third fan wrote, "I'm so happy for the both of you."
Catherine Zeta-Jones and Michael Douglas fell in love at first sight
The couple met each other at the Deauville Film Festival in 1998 while Douglas was promoting his film, A Perfect Murder, and Zeta-Jones was also promoting her movie, The Mask of Zorro. The pair were introduced by their mutual friends, Antonio Banderas and Melanie Griffith. Douglas revealed to the Hollywood Reporter in 2019 that he knew immediately that she was the one for her, "I looked at her, and I said, 'Catherine, I'm going to be the father of your children."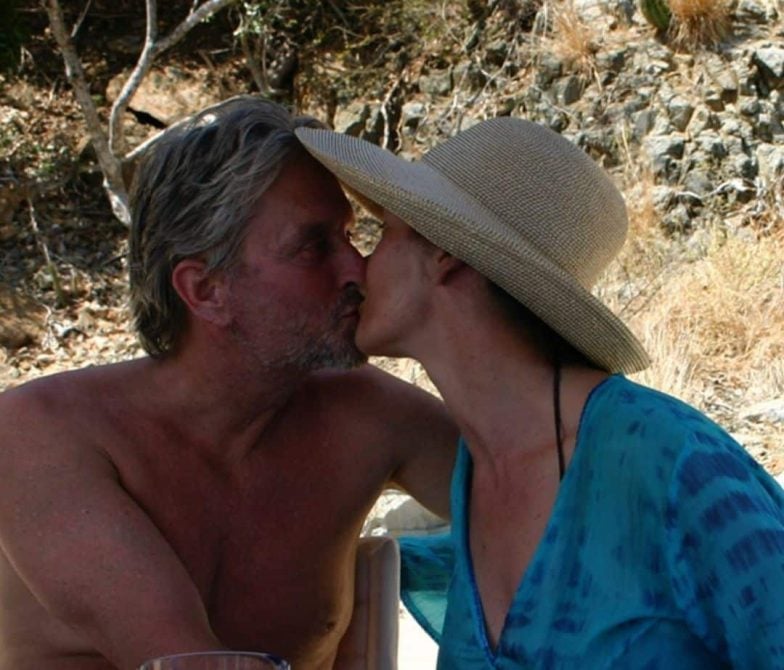 After the first meeting, the lovers started as friends which grew quickly. However, the 53-year-old revealed to Larry King in a 2001 interview that it took a long time before they moved the relationship to the next stage. "Nine months later, I'm still having long conversations with him on the phone, having great dinner dates, constantly wondering, 'Why are we not together?'" she said. "He certainly didn't want me as an ex-girlfriend on his list, and I certainly didn't want 'Michael Douglas' as an ex-boyfriend on my list. We looked at each other one day and said, 'We're having a lot of fun together.'"
The Hollywood Couple reunited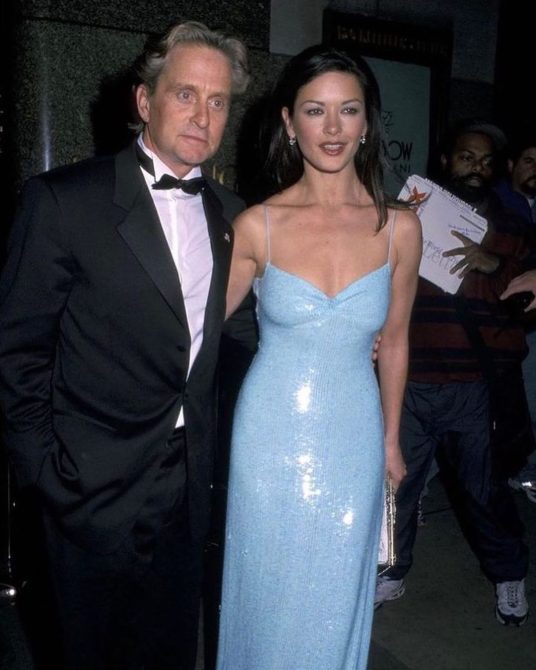 Deciding to take the big step, Douglas proposed to her with an antique 10-carat Fred Leighton diamond ring estimated at $1 million. The couple welcomed their first child, a son, Dylan in August 2000 just before their wedding before later expanding their family with the birth of their daughter, Carys in April 2003.
However, after 13 years of marriage, Zeta-Jones and Douglas announced their separation which lasted for a year, and by 2014, they were back together as husband and wife. The brief separation seems to have strengthened their love and commitment to each other as the 53-year-old stood firmly behind her husband when he was accused of sexual misconduct by an ex-employee in 2018.
Zeta-Jones revealed the couple's stance on matters relating to sexual harassment in the workplace in an interview with Entertainment Tonight. "My reaction was that as two people who have been in this business – him longer than me — was that we support Me Too and the movement more than anybody, anybody – me as a woman, him as a man," she told the outlet. "There was no other way than to be preemptive in a story that had to be watched. He did a statement, he did it. I think it's very clear the way that he stands. I cannot elaborate on something that's so very personal to him."