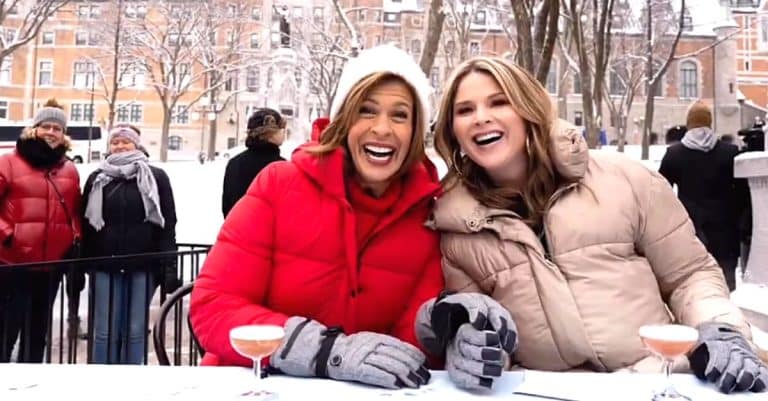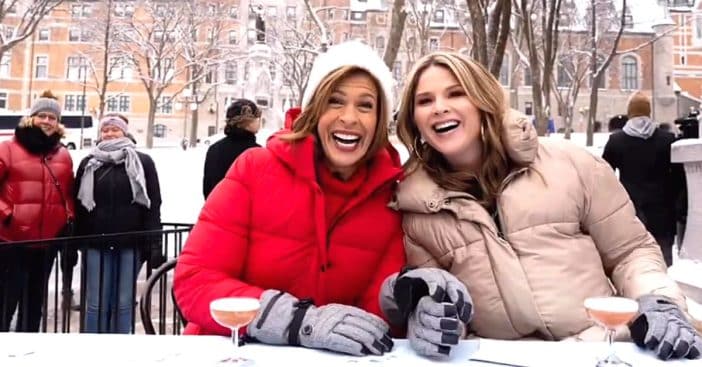 The genie is out of the bottle. Jenna Bush Hager recently revealed that she does not wear underwear, and now her Today colleagues use every opportunity to reference this personal fact. Today With Hoda and Jenna is headed to Quebec, so with the trek on the horizon, Hoda Kotb, 58, had a cheeky question for Jenna, 41, regarding her packing habits.
On Thursday and Friday, the pair went to film "Hoda and Jenna's Winter Wonderland," which is part of The Quebec Winter Carnival; this year marks the 69th annual edition of the carnival. That means it's important to pack for the weather, right? Well, as Jenna and Hoda joked, there's one layer the former first daughter won't be packing.
Jenna Bush Hager confirms she will be packing zero pairs of underwear
View this post on Instagram
On Wednesday, Jenna and Hoda discussed their then-upcoming trip to Quebec City. After Hoda asked her colleague if she's a heavy or light packer, Jenna gauged herself at about "medium." From there, Hoda further pressed, "Okay, let me ask you this. We're going to be there for three days. How many pairs of underwear do you pack?" Jenna brought the conversation right back around to the time she revealed she doesn't wear underpants.
"Zero," Jenna confirmed. While this seems the perfect setup and response, Hoda, after busting out into laughter, admitted, "I forgot! I actually forgot," before continuing to explain, "I think you can tell a lot about a person when you ask them how many pairs of underwear do you pack for a three-day trip."
One has zero pairs of underwear, the other has extra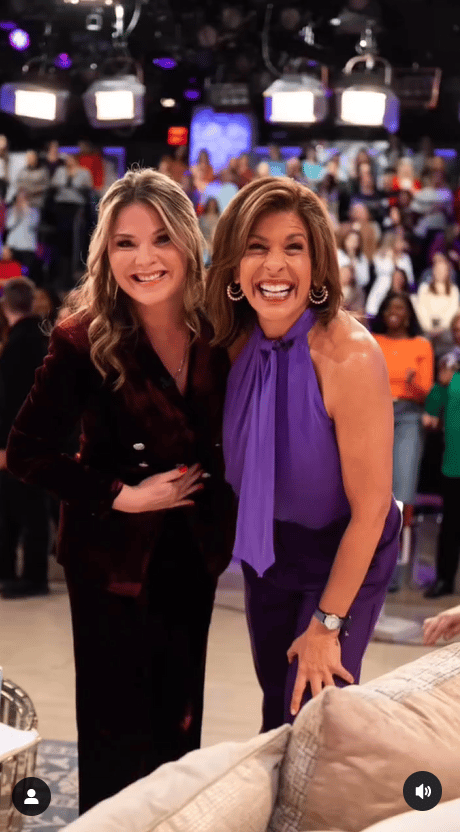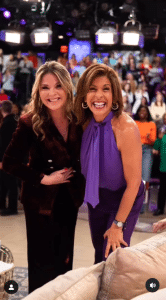 Opposite that, Hoda shared that she would be packing four pairs of underwear – three for each day and one just in case. At this, Jenna wanted to know, "Just in case you have an accident? Just in case you have a little accident?" Recently, while working out with Love Squad CEO Ally Love, Hoda saved Jenna from a near-accident by advising her against a certain exercise while Jenna was waring a dress and, potentially, "zero" underwear again.
View this post on Instagram
This familial teasing and support is characteristic of Hoda and Jenna's relationship. They present a camaraderie that shows them as equal parts colleagues and family members. In fact, Jenna has called Hoda "inspiring," especially watching her as a mother of two. The two extended their compassion to a departing coworker too, confirming that smiles are, indeed, contagious. Just mind who packs the suitcases for the next trip!