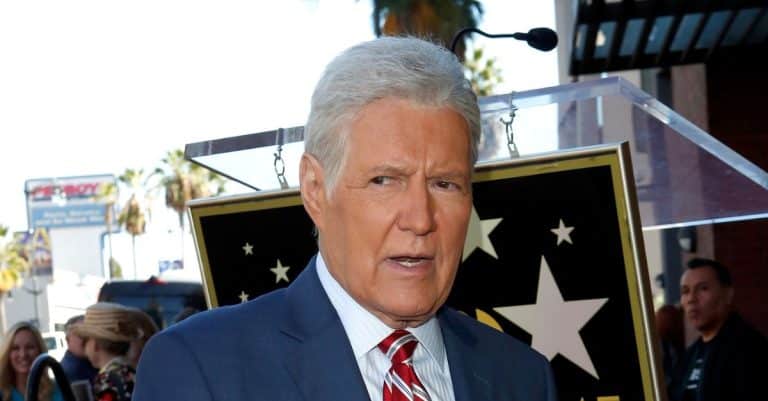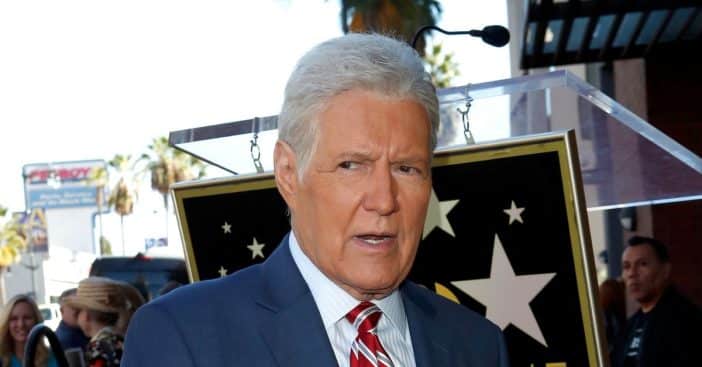 Alex Trebek, the highly entertaining Jeopardy! host, who made the game show a fan favorite with his in-depth knowledge of all the answers and reassuring presence died of Pancreatic cancer on November 8, 2020. "Jeopardy! is saddened to share that Alex Trebek passed away peacefully at home early this morning, surrounded by family and friends," a tribute post on the gameshow official Twitter reads. "Thank you, Alex."
Despite his fame and his busy schedule, Trebek was also a loving and caring father to his three children who now miss him badly.
Alex Trebek' relationships and marriages
The late TV host was married to Elaine Trebek Kares from 1974 to 1981. Although they had no children together, Trebek adopted Elaine's daughter, Nicky Trebek from her earlier relationship. The couple divorced in 1981. He tied the knot with his second wife, Jean Currivan Trebek, in 1990 and they welcomed their first child, Matthew Trebek together that same year. Three years later, the couple expanded their family with the arrival of their beautiful daughter, Emily Trebek.
In an interview with People, Trebek revealed that he enjoyed his marriage with his second wife. "My wife Jean and I have been together almost 29 years, and I was thinking about President Bush when he died, and all the comments about his life about what a nice guy he is and how he and his wife had been together 73 years," he told the outlet. "I thought, oh my gosh … if I'd just met Jean in my 20s, we could have had a longer life together."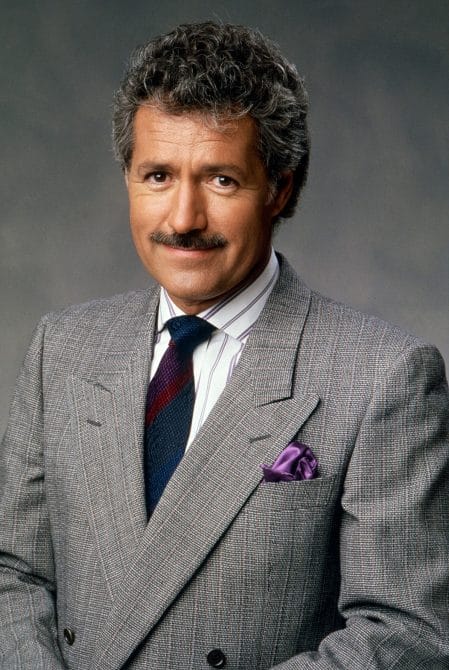 Meet Alex Trebek's Three Children
Nicky Trebek
Nicky was six years old when Trebek married her mother and adopted her. She is an employee of Jeopardy!, and she worked with her dad for years before his death. The 54-year-old is also a singer/songwriter who loves to design clothes for her fashion brand ROCK IDOL clothing. Nicky revealed to Entertainment Tonight, that she is just like her late father as they both share a similar passion for organization especially when it comes to cleanliness in the house.
Even though Trebek is no more, a day does not pass without the 54-year-old  thinking of her late father. In February 2021, Nicky shared a heartwarming throwback photo of Alex pointing his arms in the air on Instagram. "It's been 3 months [since my dad died] and rather than post something sad, I #choosejoy … this always makes me laugh thinking about how many times he did that trying to get it right," she captioned with the hashtags, "#missing you always" and "milestones and memories."
Matthew Trebek
Although Matthew did not follow in his famous dad's footsteps, he is also highly successful as he has wagered it all on the New York dining scene, opening Oso in Hamilton Heights at 1618 Amsterdam Avenue. The 33-year-old revealed to The Post that his father was not in support of his idea to start a restaurant initially. "At first he was a little questionable [about it]," Matthew told the outlet. "[But now] he's supportive, even though it's an industry that's kind of foreign to him."
Matthew further disclosed that although he grew up around television and he regularly attends filming of his dad's popular quiz show, he was never interested in Hollywood. "I'm much more like my mom," he added. "My mom and I are much more reserved and shy, and my dad and my sister are a little more outgoing and [want] to be the entertainment people."
Months after Trebek's death, Jean revealed how Matthew was honoring his father's legacy. She announced via Instagram that they were donating the star's old clothes to charity. "I sincerely appreciate my son, Matthew, and his great idea to donate his Dad's suits to @thedoefund," Jean wrote. "I had never heard about this amazing organization until Matt brought it to my attention … it truly is so wonderful. It warms my heart to know that Alex's suits will be donated to such an important cause."
Emily Trebek
Emily is the second child of Trebek and Jean Currivan. She graduated from Loyola Marymount University and works as a real estate agent in California. She once revealed that her childhood dream was to become an architect.
"When I was little, I wanted to be an architect. After graduating, I decided to get into real estate. As I was getting ready to flip my first house, I told my dad that I wanted to do it with him," Emily said. "If dad can fix something, he will not have anyone else do it. I remember back when I was learning to drive, and I would accidentally run over a sprinkler head or path lighting in the driveway, we all knew dad would be out five seconds later fixing it."